The Fourth of July is undeniably a significant holiday for Americans, traditionally characterized by firework displays, barbecues, parades, and family gatherings. However, a growing number of celebrants, particularly among younger crowds, are embracing an alternate way to commemorate America's Independence Day – through participating in a pub crawl. For those who enjoy socializing, exploring, and savoring the myriad tastes of local brews, pub crawls offer a novel and exciting way to celebrate the Fourth of July. If you are looking for things to do in July, don't miss out on the Fourth of July Pub Crawl in San Francisco.
No Upcoming Events Avaialble
The San Francisco Fourth of July Pub Crawl
Mark your calendars, gather your friends, and don your best red, white, and blue attire – it's time for the annual Fourth of July Pub Crawl in San Francisco! Recognized as one of the city's biggest Independence Day parties, this spirited event invites locals and visitors alike to explore Polk Street's bars and celebrate America's birthday in a truly unforgettable way.
Event Details
The Independence Day Pub Crawl kicks off in the afternoon, with Polk Street transforming into a sea of patriotic colors. Participants are handed a map to guide them through the myriad of participating bars, each one a gem in San Francisco's rich nightlife tapestry. With each stop, you'll find exclusive drink specials that promise a tantalizing tour of the city's diverse beverage offerings.
What to Expect
1. Exciting Drink Specials: Savor a range of beers, cocktails, and shots at discounted prices. Whether you prefer a classic domestic beer or a creative cocktail, there's something for every palate.
2. Party Favors: No Fourth of July celebration would be complete without festive party favors! Look forward to a variety of patriotic accessories to keep the Independence Day spirit alive throughout the event.
3. Hot Dog Eating Contest: A nod to the traditional American pastime, the Hot Dog Eating Contest adds a unique layer of entertainment. Whether you participate or cheer on the contestants, it's sure to be a fun-filled spectacle!
4. Find the Gnome Contest: Test your observational skills with the intriguing 'Find the Gnome' contest. Participants scour the various pubs, bars, and streets for the elusive CrawlSF gnomes for a chance to win some fantastic prizes.
Participating Bars
The pub crawl spans an exciting array of venues along Polk Street, each with its own unique atmosphere and style. From the laid-back ambiance of the traditional Irish pubs to the lively energy of modern bars, you'll experience the diverse facets of San Francisco's pub culture. Fourth of July Pub Crawl Bars include Mayes Oyster House, R Bar, Wreck Room, California Jacks, El Lopo, McTeagues, Amsterdam Cafe, Decodance, Hanaro, Route 101 and more!
Fireworks Finale
As the day's festivities wind down, the evening is capped off with the iconic San Francisco Fireworks Show. Pub crawl participants can head to one of the city's prime viewing spots to witness the dazzling display that lights up the night sky, adding the perfect finale to a day of camaraderie, exploration, and celebration.
The San Francisco Fourth of July Pub Crawl offers a unique blend of socialization, exploration, and entertainment. This annual event continues to grow in popularity, transforming Independence Day into an inclusive, city-wide celebration that truly embodies the spirit of the holiday. Join us this year and become part of the tradition that is the San Francisco Fourth of July Pub Crawl!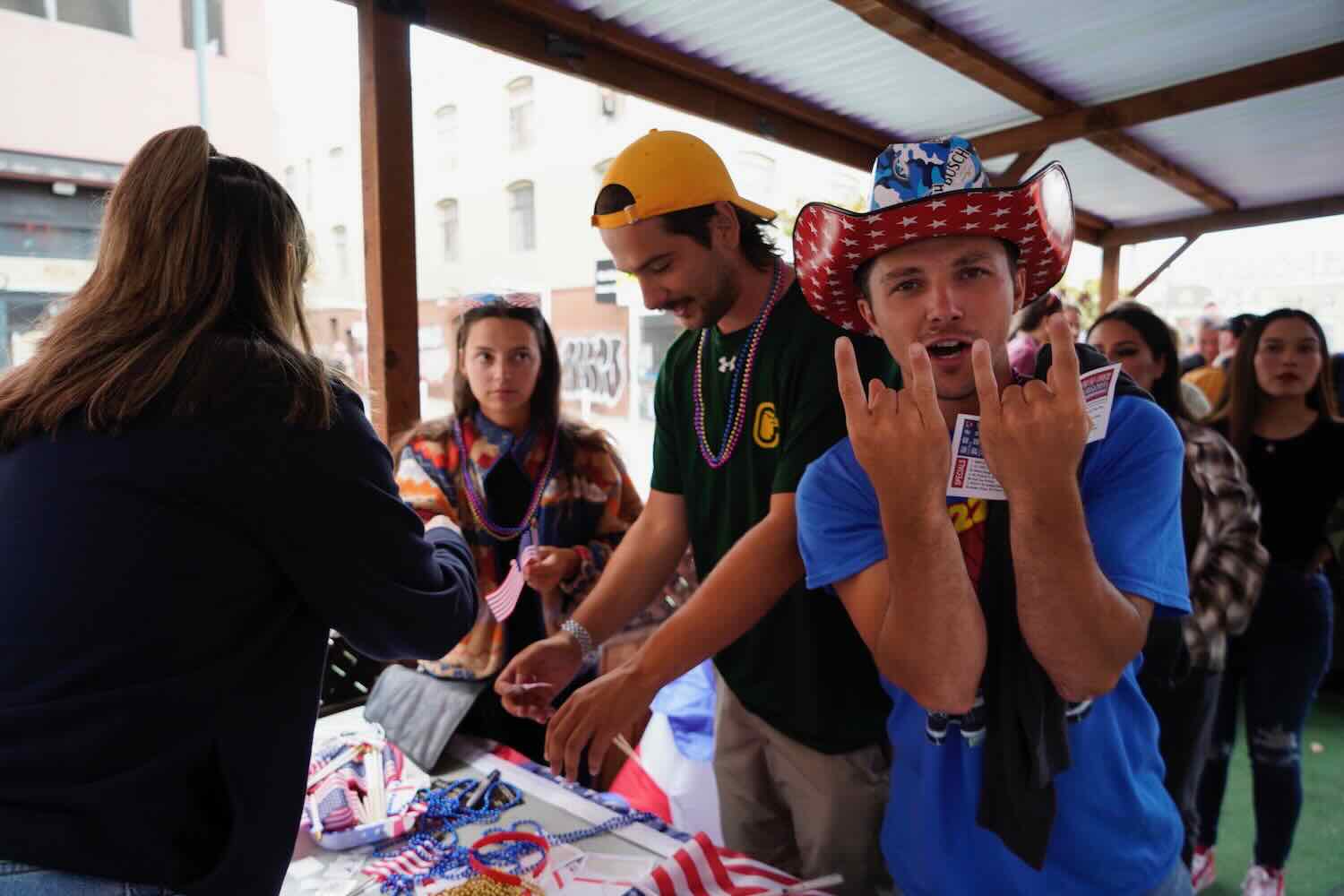 Why a Pub Crawl?
Pub crawls, or bar hops, offer participants a chance to visit multiple local bars or pubs in a single night, making them an excellent choice for the adventurous reveler. Here are some reasons why a pub crawl is a great option for the Fourth of July:
1. Socializing and Meeting New People: Pub crawls draw a diverse crowd. It's a unique opportunity to socialize, meet new people, and bond over shared experiences and toasts to freedom.
2. Discovering Local Bars: A pub crawl allows you to explore a variety of local establishments, offering a taste of the local nightlife and pub culture.
3. Enjoying Special Deals: Participants often enjoy special deals, discounts, and promotional offers exclusive to the pub crawl event.
Pub crawls provide a unique and memorable way to celebrate the Fourth of July. By combining exploration, camaraderie, and a taste of local brews, they offer an alternative to traditional Independence Day festivities. So, this Fourth of July, if you find yourself seeking something different, consider joining a pub crawl like CrawlSF's Independence Day event. It promises a day of celebration and revelry that beautifully encapsulates the spirit of freedom and independence that lies at the heart of the holiday.
EXPLORE EVENTS
Upcoming San Francisco Events
No Upcoming Events Avaialble
Holiday Insights
What's Happening in San Francisco