No more July 4th Drinking on the Truckee and possibly on Lake Tahoe Beaches? What's this world coming to?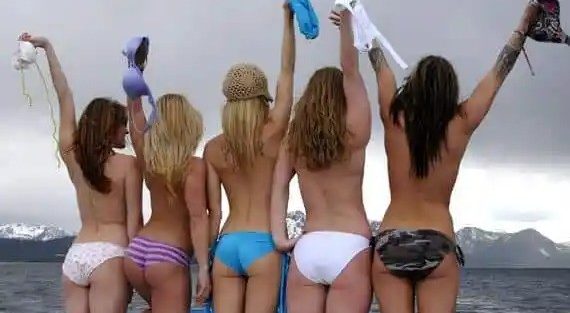 For those of you who were making plans to enjoy a fun filled weekend drinking along the Truckee River or throwing back a Chambers Punch or 10 During the Fourth of July Holiday, you may want to think twice. It seems like the same crackdown that we have consistently seen in San Francisco has now spread to our favorite weekend and holiday destination as well. The Union Street Fair, Bay To Breakers and other great city events have become only a shadow of what they used to be back in the "good old days" Check out all the details here:
Fourth of July Drinking Ban for Lake Tahoe and Truckee River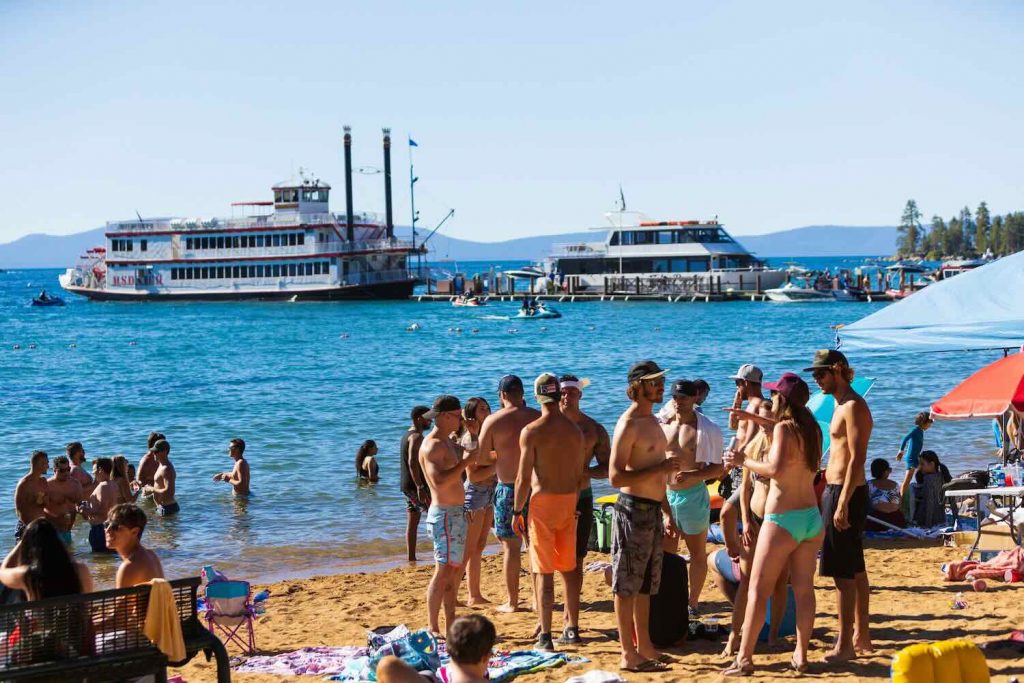 Drinking Bans in Lake Tahoe for Independence Day
If you're planning a holiday week trip to Lake Tahoe, you may want to reconsider bringing along any alcohol.
Placer County is implementing their annual Truckee River alcohol ban from July 1-6 in order to ensure the safety and health of visitors during Fourth of July celebrations. The ban prohibits possession of open alcoholic containers in and along both sides of the river, including islands and bridges, from its outfall at Lake Tahoe in Tahoe City to the upstream edge of the Alpine Meadows Bridge during the holiday week.
The ban was established in 2012 after years of alcohol-related problems on the river, and it's also in response to community concerns about improperly discarded containers or trash.
Businesses with a valid liquor license along the river are exempt from the ban. However, the ban applies to several beaches including Nevada Beach on July 4 from 6 a.m. until midnight, Zephyr Cove & Shoals from June 30 through July 8, and Chamber's Landing from July 1 through July 6.
Consuming or possessing alcohol on the Truckee River from Tahoe City to Alpine Meadows and Chamber's Landing Beach on the West Shore of Lake Tahoe is prohibited by county and state laws. Law enforcement personnel from the Forest Service, Douglas and Placer counties, the Carson City Sheriff's Office, and private security staff will patrol these areas.
Those who violate this prohibition may be fined up to $5,000 for individuals or $10,000 for organizations, imprisoned for up to six months, or both. The ban is posted at river access points throughout the enforcement area.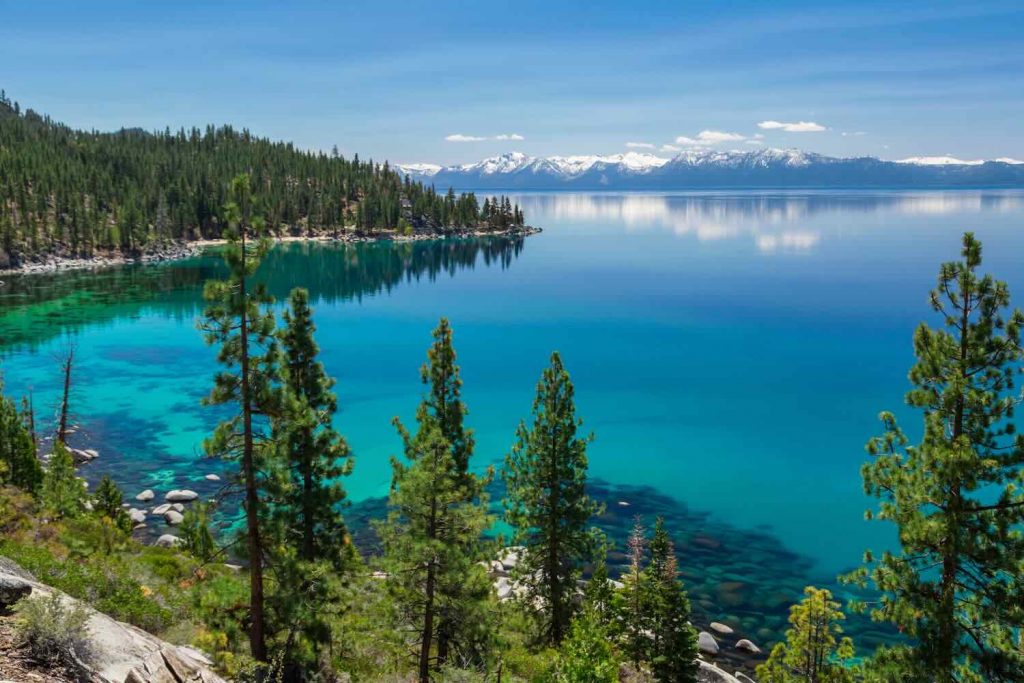 Fourth of July in Lake Tahoe
Even though you can't just crack open a beer wherever and whenever you want, Lake Tahoe is still an incredible destination for Independence Day.
Are you ready to experience an unforgettable Fourth of July celebration? Look no further than Lake Tahoe! This stunning destination is the perfect place to spend Independence Day, and for good reason.
First of all, Lake Tahoe's natural beauty is absolutely breathtaking. Surrounded by towering mountains and crystal-clear waters, this location provides the perfect backdrop for fireworks and festivities. As the sun sets over the lake, get ready for an unforgettable display of colors and lights as fireworks light up the sky.
But the Fourth of July in Lake Tahoe isn't just about fireworks. This destination is also home to a wide variety of outdoor activities that will make your holiday unforgettable. From hiking to biking, kayaking to paddleboarding, there's something for everyone to enjoy.
In addition to the outdoor activities, Lake Tahoe also hosts a number of festive events and activities on the Fourth of July. For example, visitors can attend the annual Red, White, and Tahoe Blue festival, which includes live music, food and drink vendors, and a parade.
When it comes to fireworks, Lake Tahoe is known for putting on a spectacular show. Several communities around the lake host their own displays, meaning that no matter where you are, you're sure to see something spectacular. And with the beautiful lake serving as a backdrop, the fireworks show is truly an unforgettable experience.
So if you're looking for a fun and exciting way to celebrate Independence Day, make sure to add Lake Tahoe to your list. Whether you're an outdoor enthusiast, a festival-goer, or just looking for a beautiful place to watch fireworks, Lake Tahoe has something for everyone.
Not going to Lake Tahoe for Independence Day? Check out the San Francisco Fourth of July Pub Crawl!