Celebrate Halloween in San Francisco
Every year, as October draws to a close, the world gears up to celebrate Halloween—a night of costumes, candies, and eerie tales. This ancient festival, which finds its origins in the Celtic festival of Samhain, is celebrated with fervor worldwide, marking the end of the harvest season and the onset of winter.
But in San Francisco, Halloween is not just a night; it's an experience. The city brings a unique twist to this age-old tradition, making it a must-visit destination during the spooky season. Get fired up and ready to party!
San Francisco's Halloween Highlights:
Costume Parades: San Francisco's neighborhoods come alive with parades where both the young and old flaunt their imaginative costumes. From superheroes and witches to intricate hand-made outfits, the city becomes a runway of creativity.
Haunted Tours: Dive deep into the city's mysterious past with haunted tours. Venture into eerie locations, listen to tales of ghosts and ghouls, and maybe even encounter a specter or two!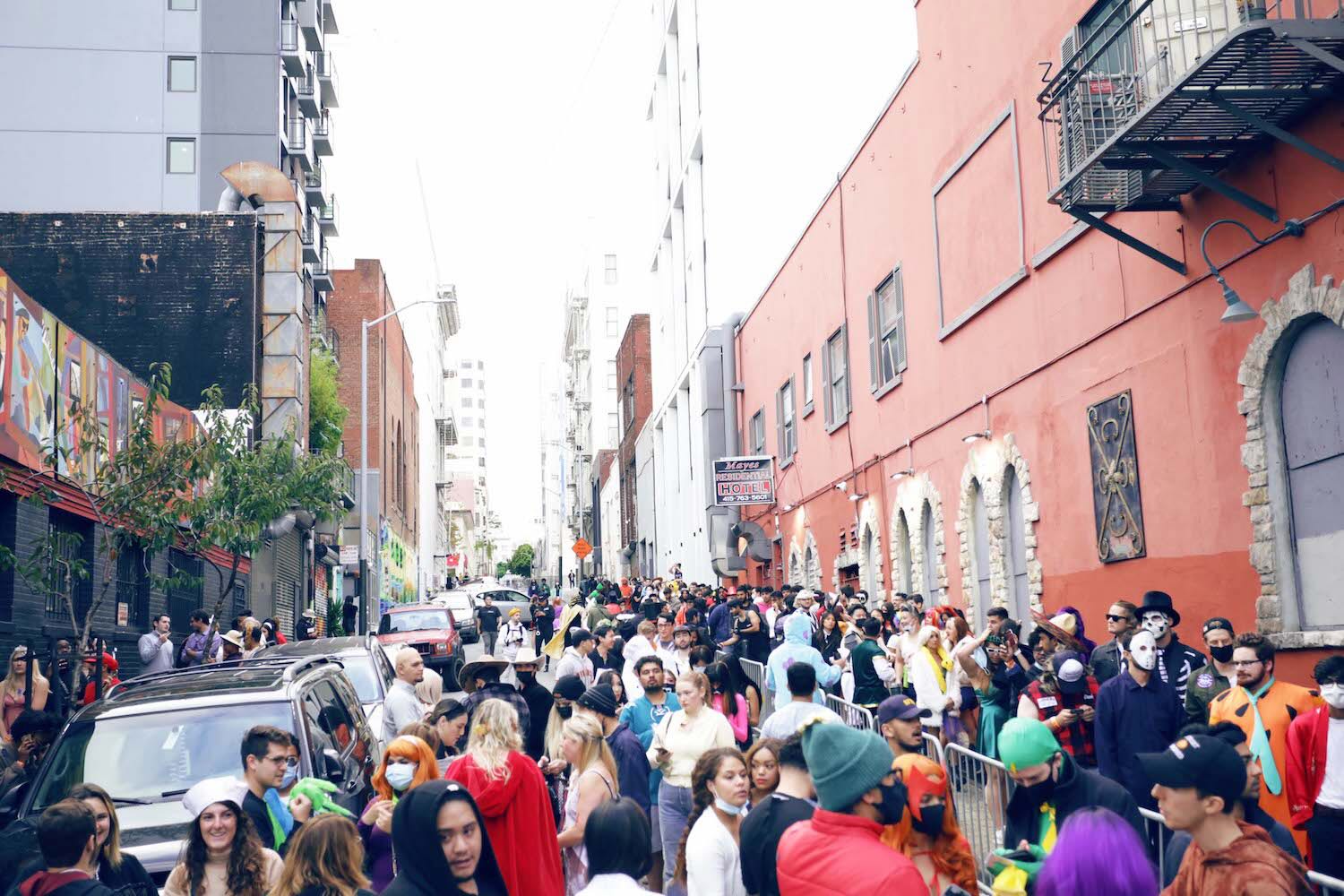 Halloween Pub Crawls: Presented by renowned event organizers like CrawlSF, the Halloween pub crawls are a highlight for many. Experience the city's daytime party scene while hopping from one iconic bar to another, enjoying discounted drinks and special Halloween treats.
Festive Decorations: From the iconic Victorian houses to the modern storefronts, San Francisco decks up in festive decor. Pumpkins, spider webs, and lanterns adorn the streets, creating a perfect backdrop for Halloween selfies.
Family-Friendly Events: For those with little goblins and witches, San Francisco offers a plethora of family-friendly activities. Pumpkin patches, corn mazes, trick-or-treating, and more ensure the young ones have a sweet time.
Iconic Locations: Celebrate Halloween at some of San Francisco's most iconic locations. Alcatraz, for instance, offers special Halloween tours to get you in the Halloween spirit.
Cultural Celebrations: True to its spirit, San Francisco also embraces Dia de Los Muertos or Day of the Dead celebrations, particularly in the Mission District. Witness colorful processions, altars, and traditional dance and music, paying homage to the deceased.
Halloween in San Francisco is a delightful blend of traditional festivities and unique city-specific events. Whether you're seeking spine-chilling adventures, cultural experiences, or simply a fun night out, the City by the Bay promises an unforgettable Halloween. So, don your best costume, dive into the spirit of Halloween, and let San Francisco enchant you with its spooky charm!