Halloween Costume Ideas for 2023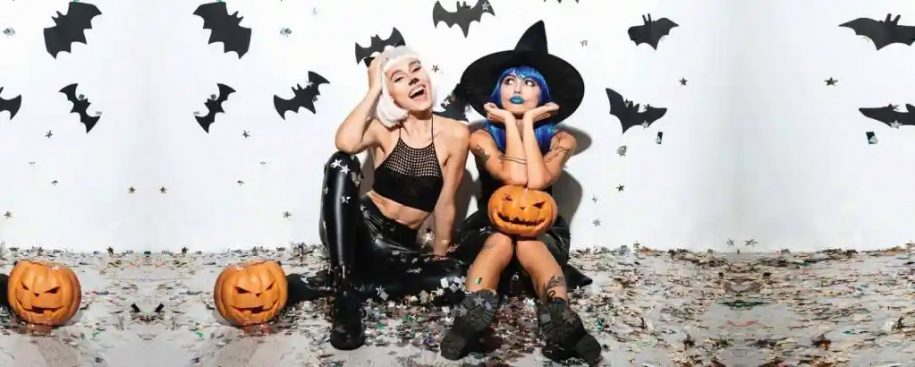 It's that time again. Halloween is coming up fast and you probably haven't really put any thought into what you are going to do and most likely haven't chosen a Halloween Costume. While "good things come to those who wait" may be appropriate for some situations, Halloween is more of an "early bird gets the worm" type of occasion. If you want to do something super awesome for Halloween, then we've got you covered. Grab some tickets to the San Francisco Halloween Pub Crawl and you won't regret it.
As far as costumes, that is a different story. To make sure you get your costume on time (and avoid a 5 hour trip to Spirit Halloween), you should order as soon as possible. To make things easier, we put together a list of some trendy new costume ideas based on pop culture (but mostly on popular Netflix, Amazon and Apple TV series) to give you a good place to start.
Check out the list, or click on the links below to scroll through the best Women's, Men's and Group Halloween Costumes.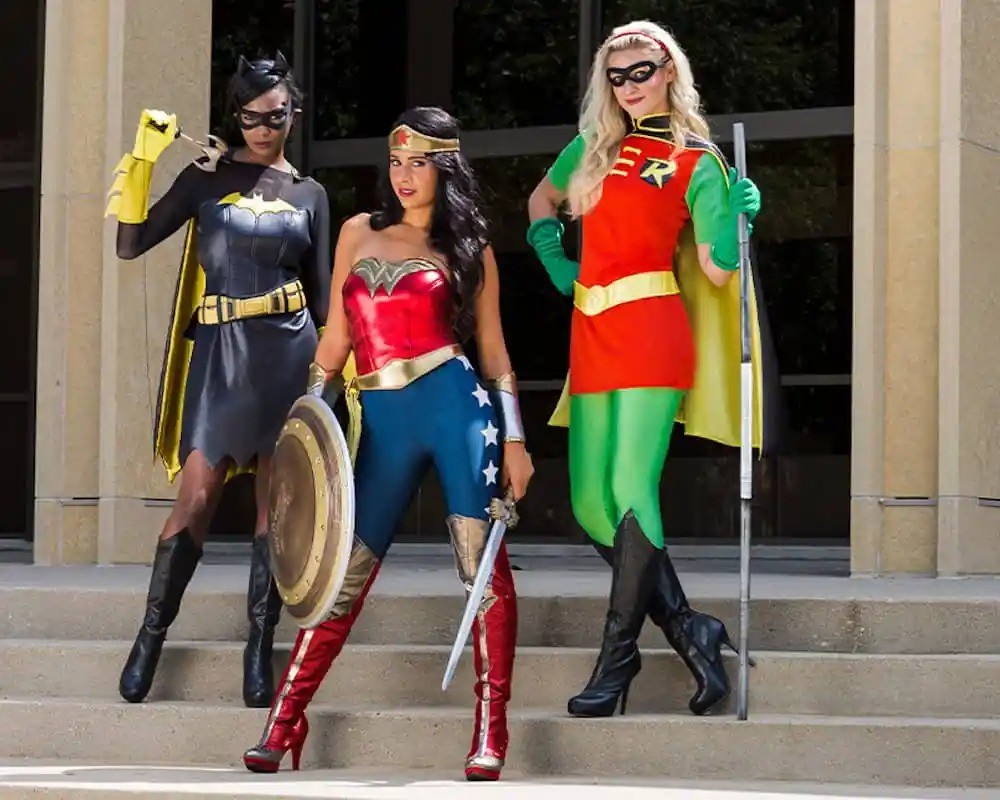 Here are some Halloween Costume Ideas for 2022. Please note, that we are listing some options based on television shows, movies, memes and things that went viral in the past year or so. We do not mean for any of these suggestions to be offensive in any way and apologize if they do. If you are offended by anything on the list, please contact us and let us know.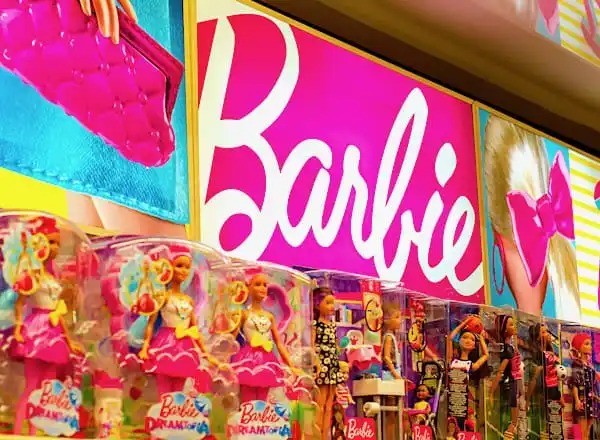 BARBIE
For a movie that doesn't come out until July 21, 2023, it sure has gotten a lot of attention. The highly anticipated movie starring Margot Robbie and Ryan Gosling has made Barbie core a popular fashion trend, with the color pink in the spotlight. The versatile style is easy to create and will definitely be one of the most popular costumes for 2022. Even better, for couples looking for a killer costume to make a splash at your Halloween events, the Barbie and Ken costume combination will surely do the trick.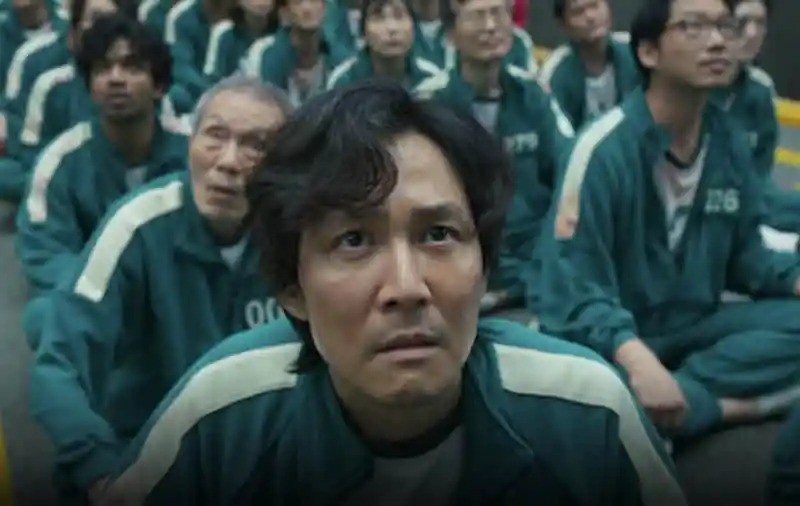 SQUID GAME
It would be difficult to find a list of Halloween Costume Suggestions for 2022 that doesn't include Netflix hottest show of last year with a much-anticipated sequel in production. If you haven't seen it, we highly recommend watching it. The show features a few very recognizable character types that are very easy to make into Halloween Costumes. The numbered track suits that the contestants wore will probably be one of the most popular costumes for 2022 and are readily available on Amazon, Ebay, etc. You can also dress up in a red suit with a mask like one of the staff or order a mask to look like Front Man. This will be an easy and fun theme for groups.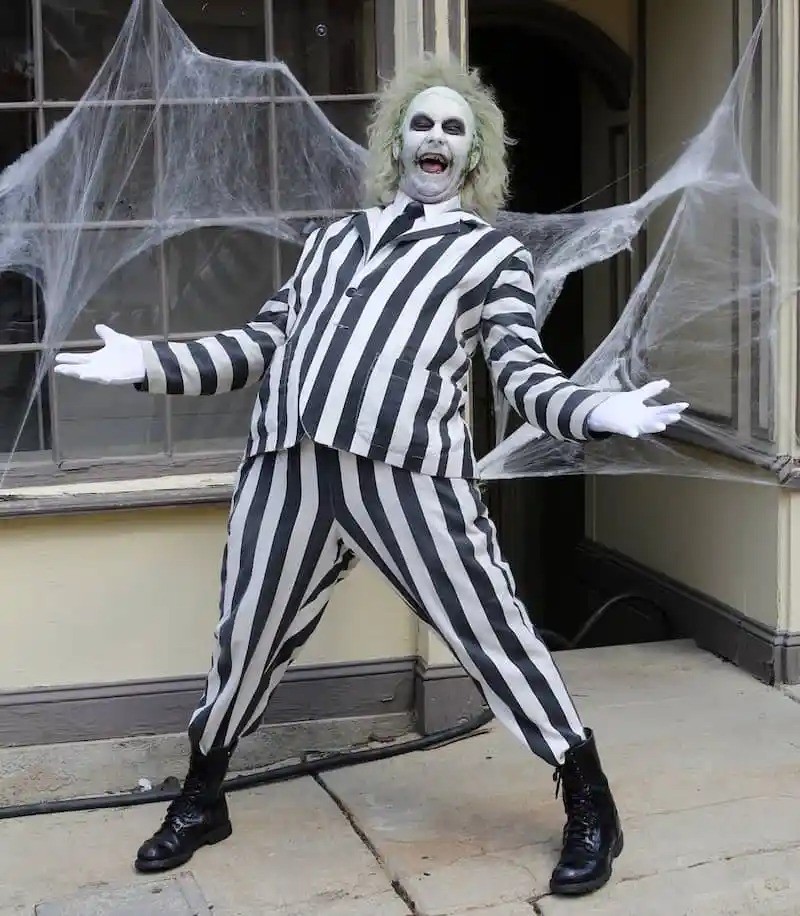 BEETLEJUICE
With the announcement of Beetlejuice 2, the follow up to the 1988 hit movie starring Michael Keaton, you are going to see a lot of Beetlejuice-inspired costumes showing on all the major Halloween Costume websites. Aside from Beetlejuice himself, who wears a black and white, vertical-striped suit, there are a lot of other memorable characters to choose from. Most of the Beetlejuice-inspired masks and costumes are readily available online.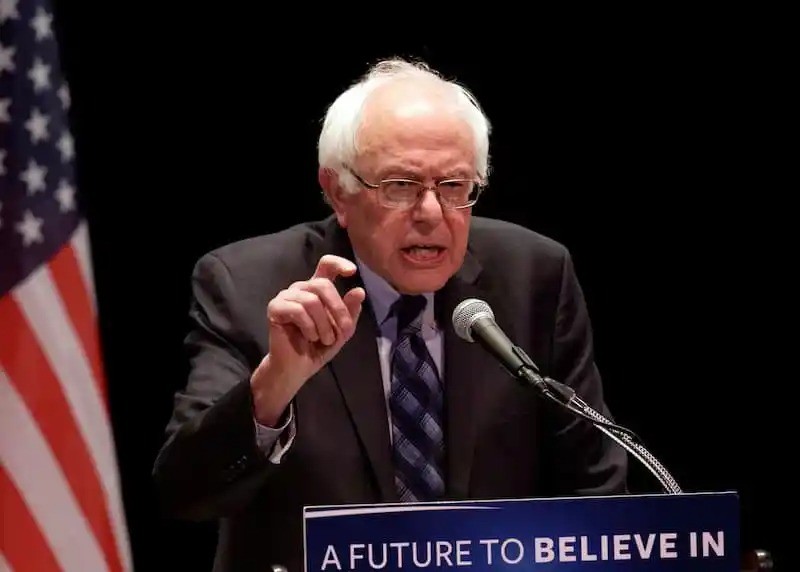 BERNIE SANDERS
Dressing up like Bernie Sanders is a pretty easy task. Buy a balding wig with crazy, white hair, throw on a pair of glasses and finish it off with a suit. You can also add some accessories like a Bernie Sanders campaign button or a microphone. However, thanks to a photo taken at the Presidential Inauguration in January 2021, which promptly became one of the most popular memes on the Internet this year. A "Meme Bernie" costume would still include the wig and glasses along with a mask, a big brown coat and and some brown & white, woven mittens. You may also want to bring a lightweight, folding chair for picture opportunities.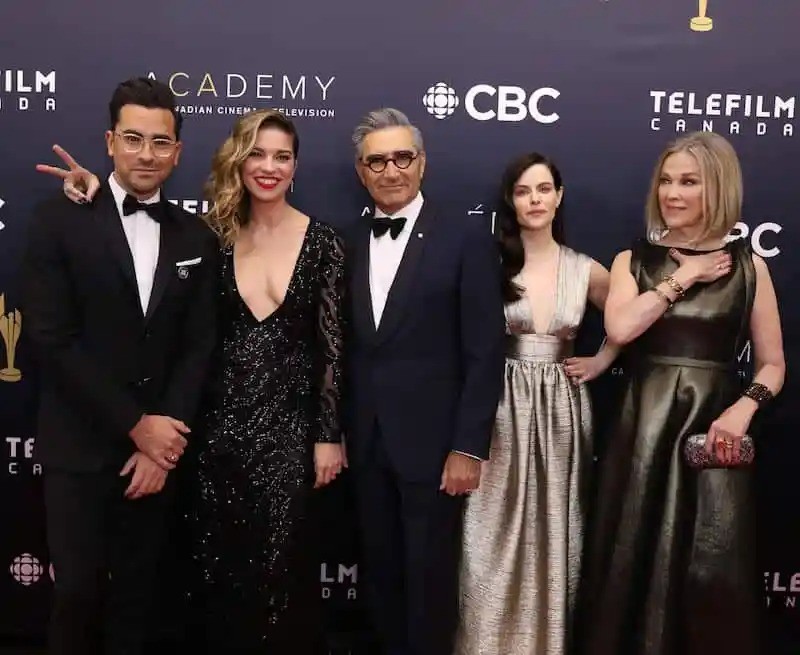 SCHITT'S CREEK CAST
If you haven't seen Schitt's Creek, you are in for a great treat when you finally take the time to binge one of the most popular shows in the past few years. The show, conceptualized by Dan Levy and co-written with his father, Eugene Levy, won 9 Emmy Awards (a record for the number of awards won by a comedy series in a single season). With so many fans, you can expect to see some creative takes on the main characters, although it will be a little more difficult than some other costumes on this list. The theme will probably be best for a group of 4.
David Rose: The character, played by Dan Levy, is quite the fashionista, so to really embrace the character, you would need to drop some bank on Givenchy and Versace. However, you can check out some screen captures from the show to pick out a few of his more memorable outfits and try to re-create them.
Johnny Rose: Johnny is a classy dresser, most often wearing a suit or tuxedo. To make things a bit more obvious, put on some big fake eyebrows and add a little grey to your hair.
Moira Rose: Moira keeps a large selection of wigs and a bunch of over-the-top designer dresses in her Schitt's Creek Hotel room. You can probably find a crazy dress at a second-hand shop and pair it with a wig from Amazon. Another, more obvious way to become Moira is to recreate her outfit from "The Crows Have Eyes 3", which be an easy DIY project.
Alexis Rose: Like David, Alexis dresses very fashionably, but her signature style is often a loose-fitting, knee-length dress.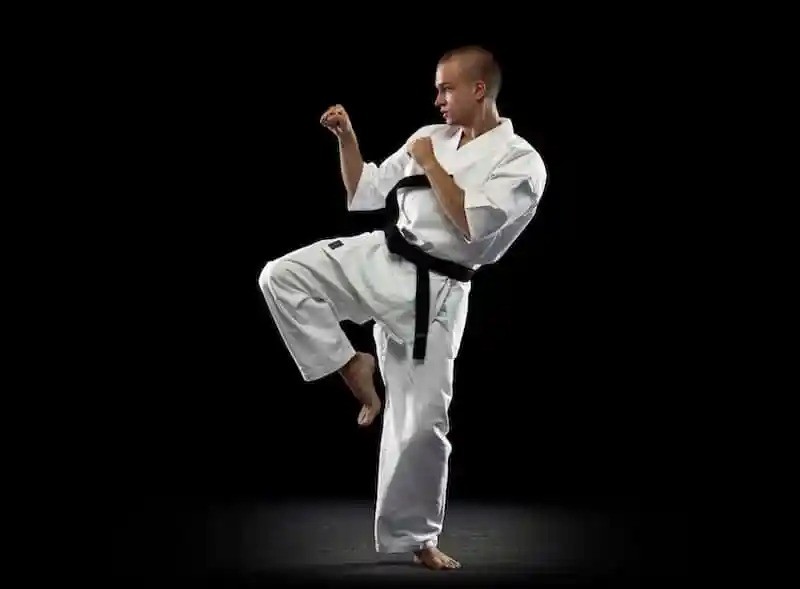 COBRA KAI
The series, inspired by the Karate Kid Movie Franchise, came to Netflix in late 2018 and has gotten great reviews, including a 93% on Rotten Tomatoes. Simply grab a black or white karate outfit (called a Karategi), a belt and a head band and you are good to go.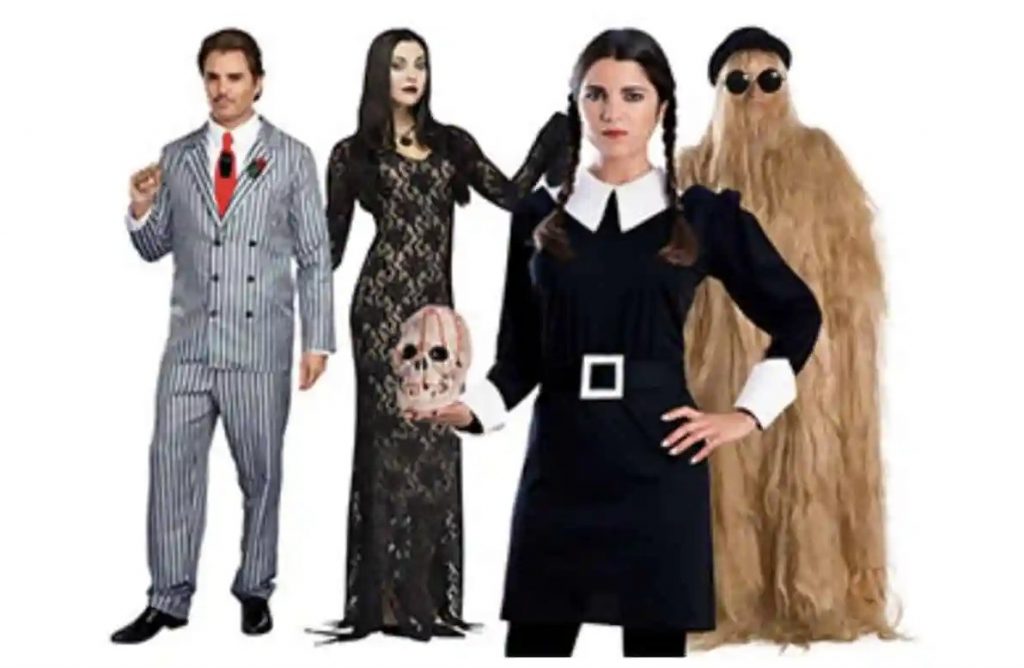 THE ADDAMS FAMILY
While the new Addams family movie has been met with mixed reviews, the franchise has a loyal following and a whole host of crazy characters that you can use for Halloween costume inspiration. Black, gothic clothing and a light application of white makeup to your face will get the job done along with some recognizable additions like Wednesday's braids or Uncle Fester's bald head.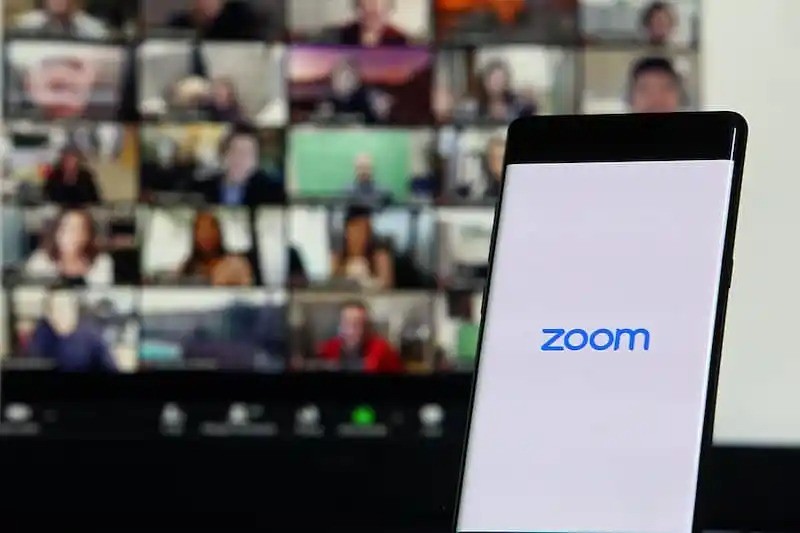 ZOOM MEETING
While people were using video teleconferencing for decades, the concept hit a tipping point as mandatory quarantines required employees to work from home in 2020. Using Zoom became commonplace as a tool for work, but it also brought us some interesting mishaps that went viral. Jeffrey Toobin's unfortunate moment of self-pleasure, The Texas Attorney who couldn't turn off the cat filter (I am not a cat) and other interesting Zoom mishaps were spread through social media and became an big thing from 2021 and on. You can get a group together and make individual DIY Zoom Windows or play off one of the crazy Zoom mistakes. It's a great chance to get creative with your costume for 2022.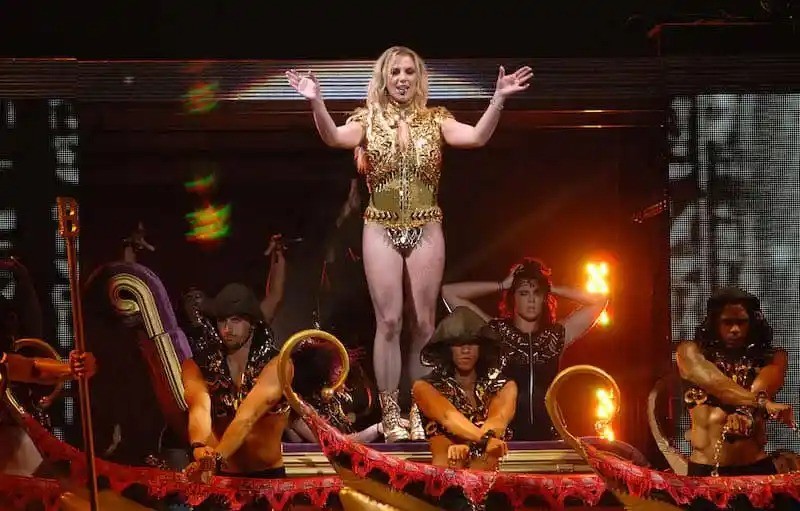 BRITNEY SPEARS
Dressing up like Britney Spears is hardly a new or novel idea. Ever since her "Baby One More Time" video was released in 1998, the signature Britney Spear's school girl outfit has been a favorite for Halloween. However, she is back in the news again with a positive ending to the #freebritney movement, which gained traction in 2019. Finally released from her conservatorship, which kept her out of the spotlight since 2008, Britney is now free and hopefully planning a big worldwide tour for 2022 as well as some new music. You can expect to see a lot of vintage Britney Spears-inspired Halloween costumes including the "snake outfit", school girl outfit and more.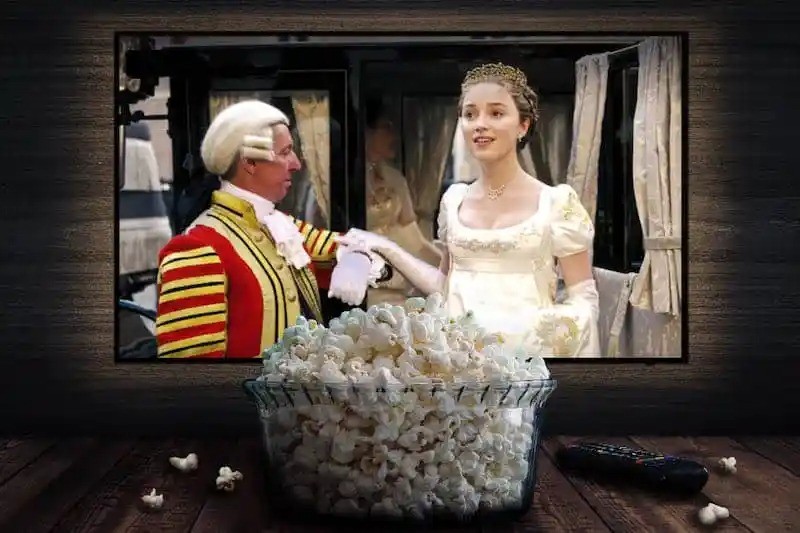 BRIDGERTON
A popular Netflix show set in the Regency Period (roughly 1811 to 1820), Bridgerton only has one season available to watch with Season 2 on filming now. The sophisticated and elegant styles of the time will make great Halloween costumes that are easily recognizable. Copying the style could be a little difficult for amateur DIY, but you can find plenty of options online. In fact, the cottage core style (similar to what is seen on the show) is actually in fashion right now, so you could get a costume that you can actually wear again (without the accessories). Women can choose bright, elegant dresses combined with accessories like headbands, headwraps, hats, lace gloves and things with bows and feathers. For Men, you can go with dark suits (tails on the jackets are a must) plus bowties, ascots and fancy, white shirts.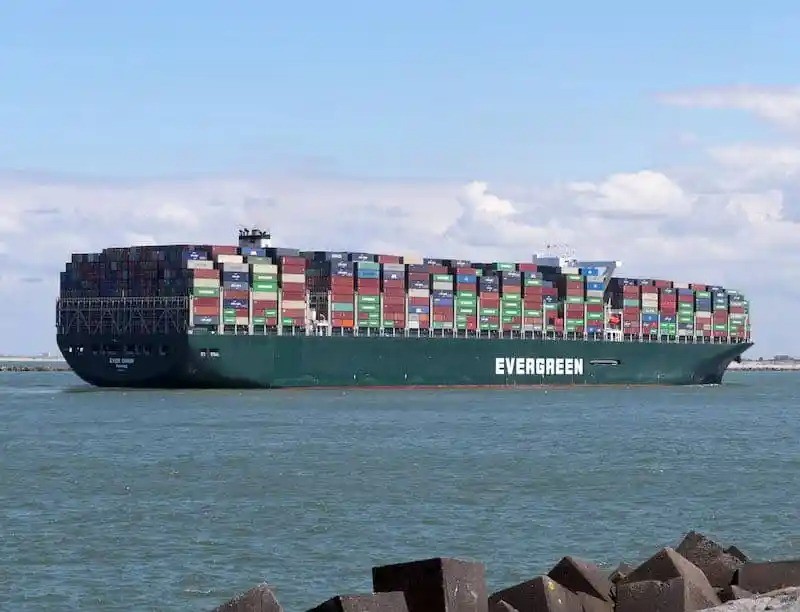 THE EVER GIVEN
One of the biggest container ships in the world, Ever Given made headlines when it got stuck in the Suez Canal and started a major blockage for ships carrying goods all over the world. It is the shortest maritime route from Europe Asia, the Suez Canal handles about 12% of World Trade, making it one of the busiest trade routes in the world. The blockage was one of the biggest news stories in 2021, so you can expect to see a lot of homemade Ever Given Ship costumes this year.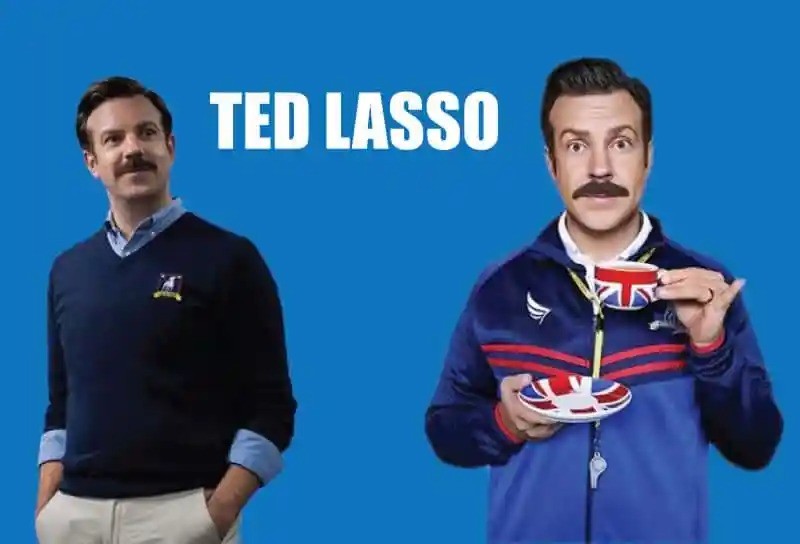 TED LASSO
Apple TV+ scored another hit this year with Ted Lasso, a comedy series straight from the mind of Jason Sudeikis. The main character in the story is a successful college football coach from the United States that gets chosen to be the head coach of a professional football club in England, despite having no experience with the sport. If you are a fan of the show and looking for an easy and comfortable costume for Halloween, Ted Lasso is a great choice. Simply order a replica AFC Richmond Jackets online and pair with a white visor, sunglasses and, of course, a big fake mustache. This easy costume idea is a great choice for the Crawloween Pub Crawl.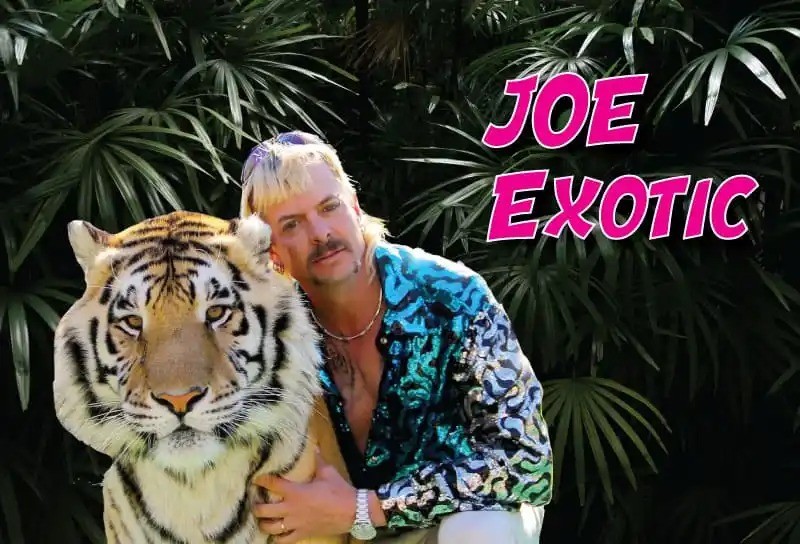 JOE EXOTIC
"Tiger King" took the world by storm when it was released on Netflix in March 2020. The show features an interesting and animated protagonist, Joe Exotic, who ran an animal rescue filled with lions, tigers, jaguars and other big cats. The true story chronicles the fight between another zoo owner, Carol Baskin, and the almost unbelievable fight between them, which included multiple lawsuits, accusations of murder and more. To copy the Joe Exotic look, pickup a blonde, mullet wig, throw on a wild, animal-print shirt and finish it off with a handlebar mustache. You can even add a stuffed lion or tiger to complete the effect.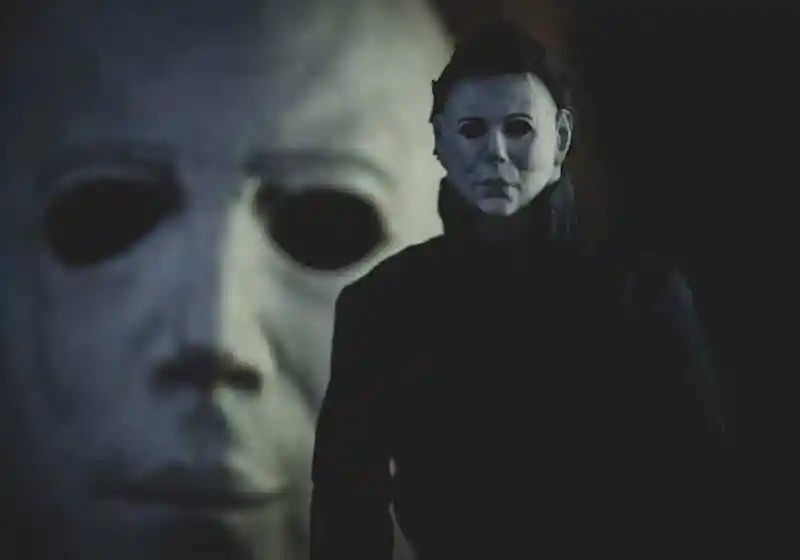 HALLOWEEN ENDS
The Halloween Franchise has released another film in 2022. The silent, but deadly villain, Michael Myers, has been a popular costume since the original movie was released in 1978. Dressing up like Michael Myers certainly isn't unique and won't win you any costume contests, however it's an easy costume to put together and it's still pretty cool after all these years. All that you need is a white mask and some old clothes and you are all set. If you want to accessorize a bit, add some splashes of fake blood and a fake knife.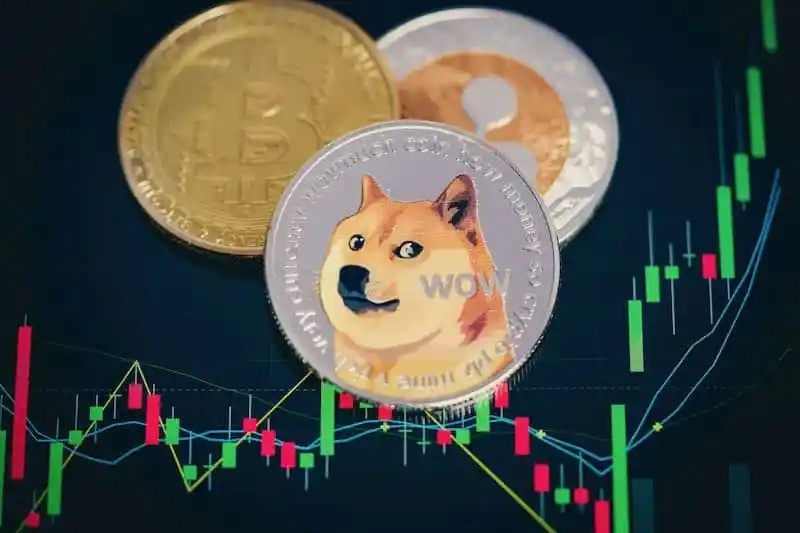 DOGECOIN
The popular cryptocurrency that started as a joke back in 2013 has gotten some good press lately thanks to Elon Musk. Although it has been a roller coaster ride, the smart crypto traders have been able to make small fortunes trading the coin. The name of the coin is based off of a meme, which contained a picture of a Shiba Inu with "dog" misspelled as "Doge". For Halloween, you can celebrate the coin by making a large DIY Dogecoin to wear or by just grabbing one of the many Shiba Inu masks available online.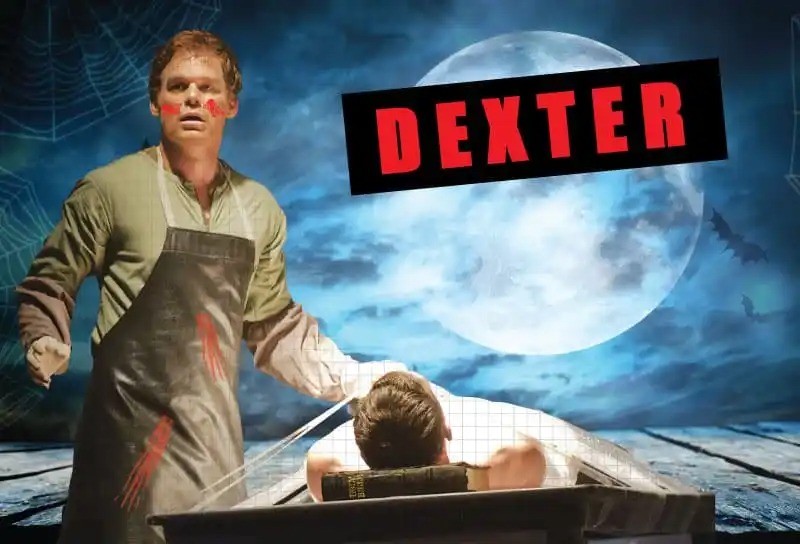 DEXTER
The follow-up to the original ht show, Dexter: New Blood came out right at the end of 2022. The show is about a serial killer who only kills bad guys (a serial killer with a moral compass?) and despite his brutal acts, you kind of root for him to get away with it. I know, it's kind of messed up. However, the return of Dexter is a good thing for Halloween because it is an easy costume to put together and it won't cost you a lot of money. All that you will need is a brown 3-button henley, an long apron (with some blood splashes for the full effect), some black gloves and a knife. Even better, make it a couples costume. You significant other can be one of Dexter's victims by wrapping themselves in saran wrap and adding some splashes of fake blood.
OTHER HALLOWEEN COSTUMES
SOME OTHER IDEAS YOU CAN USE FOR INSPIRATION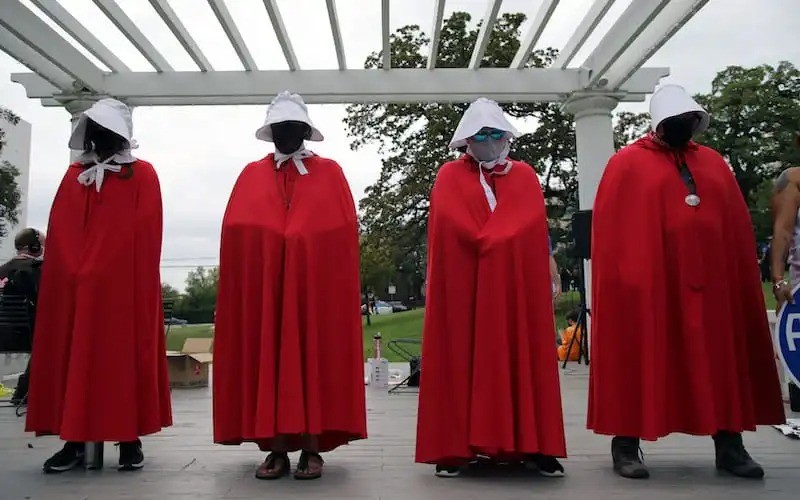 BACK TO THE BASICS
HALLOWEEN COSTUMES THAT HAVE STOOD THE TEST OF TIME
WOMEN'S HALLOWEEN COSTUMES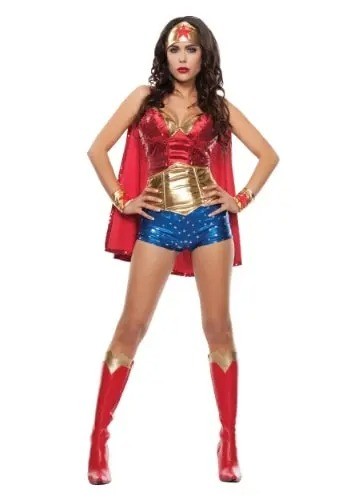 MEN'S HALLOWEEN COSTUMES