Where to Watch the Warriors' Playoff Games in San Francisco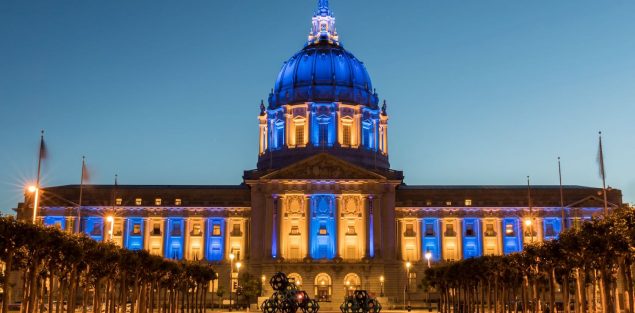 Dub Nation, it's that time of the year again! The 2023 NBA Playoffs are upon us, and our beloved Golden State Warriors are back to defend their 2022 NBA Championship title. With the team firing on all cylinders (we're talking about that 157-101 blowout against the Trailblazers to end the Warriors Regular Season) and ready to take on the Sacramento Kings in the first round, there's no better time to rally the troops and show our support. Get out of the house, grab your friends, and catch the excitement of the playoffs at some of the best bars in San Francisco. From the electric atmosphere of Thrive City to the friendly vibes of The Boardroom, there's no shortage of fantastic spots to cheer on the Warriors as they chase another championship.
While there isn't anything that really compares to watching the game live at Chase Center, ticket prices can make going to a game a very expensive experience. If you don't want to drop anywhere from $200 to $10,000 a ticket, then just grab your crew and claim your space at your favorite sports bar.
Here are some of our favorite spots to watch the Golden State Warriors Playoff games in San Francisco:
Mark your calendars and join the Cinco De Mayo Pub Crawl, the best place to watch the Warriors vs. Lakers Playoff Game on Saturday, May 6. Each of the bars on the pub crawl will be showing the game, so you will have plenty of great spots to watch. The crawl begins at 4PM, so wear your Warriors gear and bring your game face. The event ticket includes drink specials, party favors, and plenty of opportunities to bond with fellow Warriors fans as you make your way through some of San Francisco's best bars including Mayes Oyster House, Mcteague's Saloon, Route 101, El Lopo, Hanaro, Amsterdam Cafe, Wreck Room, Sampler House, California Jacks, Lush Lounge and more!
Cinco De Mayo Pub Crawl
Saturday, May 6 | 4PM to 10PM
Website: https://cincosf.com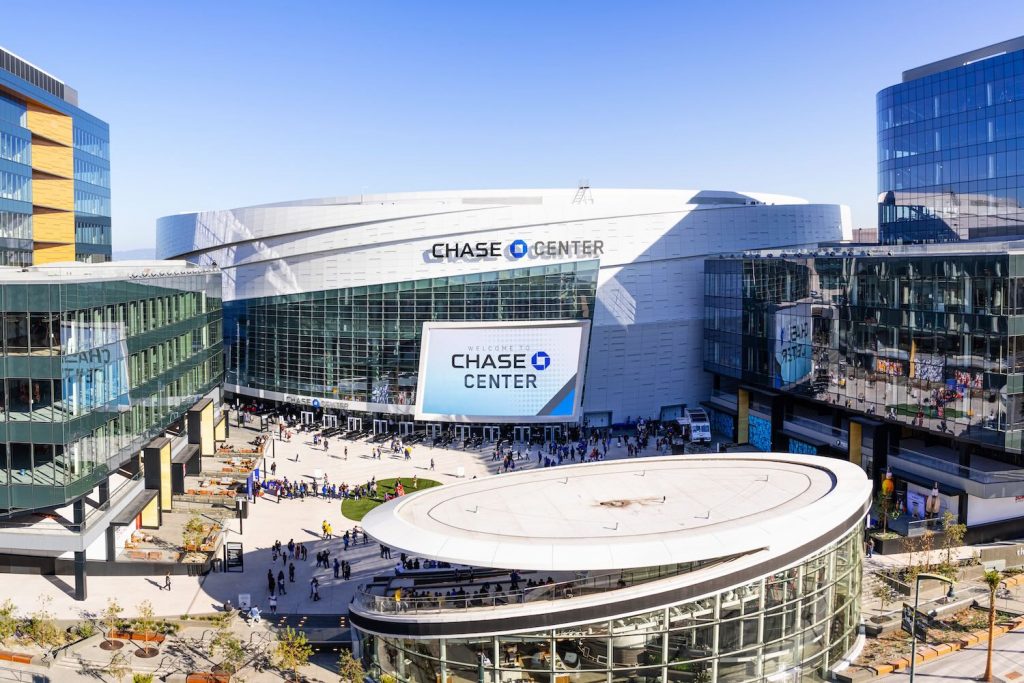 Immerse yourself in the heart of the action at Thrive City, located at the Warriors' home court – Chase Center. With a giant outdoor screen, food trucks, and a sea of fellow fans, you'll feel like you're part of the game itself. Don't forget to snap some selfies with the iconic Warriors statues to capture the playoff spirit! There will be viewing parties for all Home Game and Road Games, but space is limited. Make sure to sign up on Eventbrite for priority Access. Also, if you are a Chase cardholder, take advantage of the VIP Access to the Chase Lounge for Road Games.
Thrive City at Chase Center
Address: 1 Warriors Way, San Francisco, CA 94158
Website: https://www.chasecenter.com/thrive-city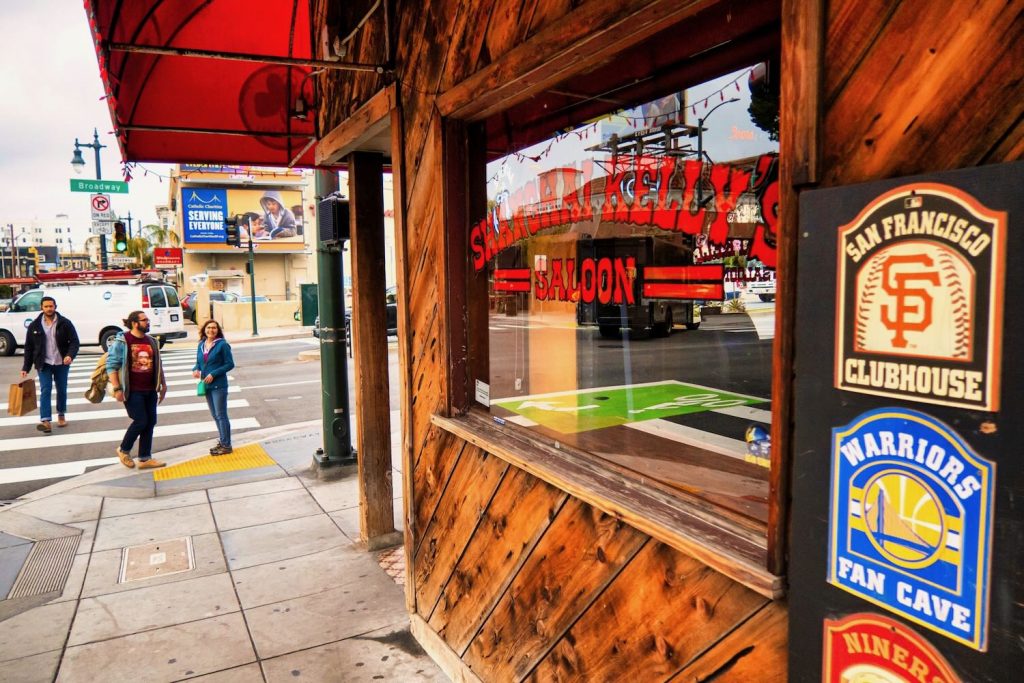 For a classic sports bar experience with a twist, head to Shanghai Kelly's. With numerous TVs, delicious food, and an extensive beer selection, it's a fan favorite for a reason. The iconic Bar has been going strong for almost 40 years and is one of the best spots to watch sporting events of all kinds.
Shanghai Kelly's
Address: 2064 Polk St, San Francisco, CA 94109
Website: http://www.shanghaikellys.com/
The Wreck Room, a trendy sports bar located in the heart of San Francisco, offers a perfect blend of comfort and entertainment. With its stylish atmosphere, spacious seating, and big screen TVs covering every wall, you won't miss a second of the Warriors' playoff action. During halftime, engage in some friendly competition with your fellow fans at their array of arcade games, including classics like Pac-Man and Galaga. The Wreck Room's menu features an impressive selection of craft beers, creative cocktails, and elevated bar bites, ensuring a fun night out for everyone.
The Wreck Room
Address: 1390 California St, San Francisco, CA 94109
Website: https://www.wreckroomsf.com/
Greens Sports Bar is your go-to spot if you're looking for a cozy setting to watch the Warriors dominate the playoffs. This intimate, neighborhood bar boasts a laid-back atmosphere, friendly staff, and an impressive beer selection that will keep you coming back for more. The welcoming environment invites fans to kick back, relax, and cheer on the Dubs alongside other passionate Warriors enthusiasts.
Greens Sports Bar
Address: 2239 Polk St, San Francisco, CA 94109
Website: https://www.greenssportsbar.com/
Take your game-watching experience to the next level at Emporium SF, an arcade bar that promises a memorable night out with fellow Warriors fans. With a massive projector screen, you'll feel like you're sitting courtside as you watch the game. The fun doesn't stop there – during halftime, you can test your skills on pinball machines, air hockey, or even classic arcade games like Street Fighter. The venue also features a full bar, offering an extensive selection of craft beers, wines, and cocktails to quench your thirst as you cheer on the Warriors.
Emporium SF
Address: 616 Divisadero St, San Francisco, CA 94117
Website: https://emporiumsf.com/
Nestled in the heart of San Francisco, Kezar Pub is a beloved neighborhood favorite that embodies the true spirit of the city. With its friendly staff, lively atmosphere, and walls adorned with sports memorabilia, it's the perfect spot to catch the Warriors' playoff games. Sip on a cold pint from their impressive draft selection and savor some delicious pub grub, like their famous buffalo wings or mouthwatering fish and chips. Soak in the authentic San Francisco vibe as you root for the Dubs alongside fellow die-hard fans.
Kezar Pub
Address: 770 Stanyan St, San Francisco, CA 94117
Website: https://www.thekezarpub.com/
Hi Tops, San Francisco's premier gay sports bar, offers an inclusive and spirited environment for watching the Warriors' playoff games. The lively crowd and high-energy atmosphere guarantee a fun time for all. Satisfy your hunger with their delicious food offerings, like the famous fried chicken sandwich or the loaded nachos. Pair your meal with one of their strong drinks or choose from a variety of craft beers on tap. In addition to the excitement of the playoff games, don't forget to check out their themed nights and events for even more fun. At Hi Tops, you'll feel right at home as you bond with fellow Warriors fans and cheer the team on to another championship.
Hi Tops
Address: 2247 Market St, San Francisco, CA 94114
Website: https://www.hitopssf.com/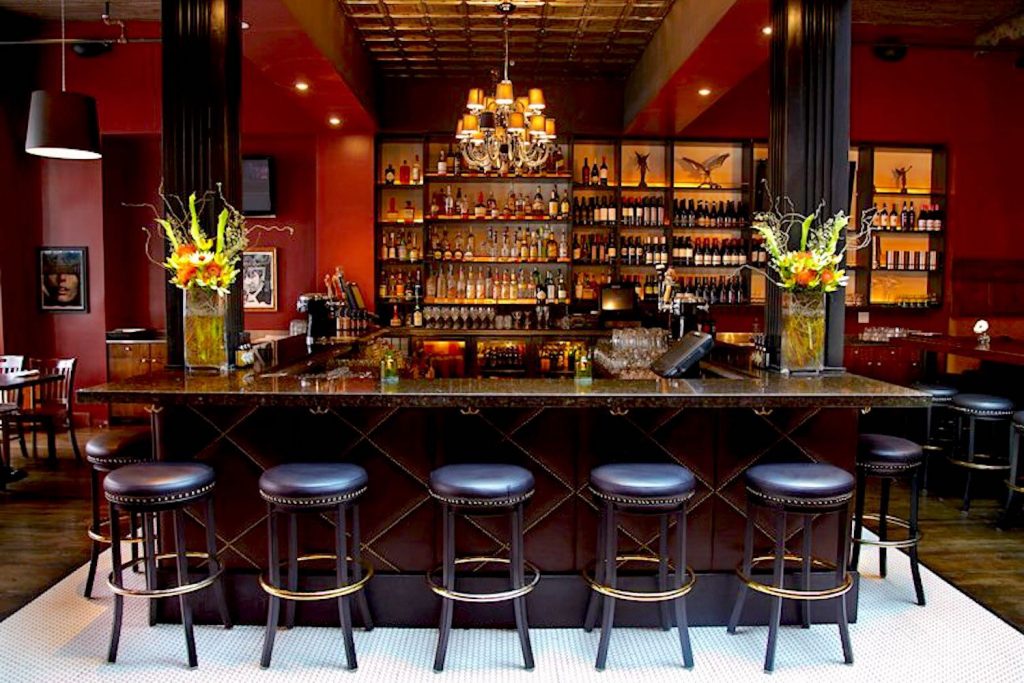 For those seeking a touch of upscale bar food and craft cocktails, look no further than The Brixton SF. This trendy spot boasts a lively atmosphere, with plenty of screens to ensure you won't miss any of the Warriors' playoff action. Indulge in one of their signature cocktails, like the Brixton Mule or the Smoky Paloma, while you enjoy their elevated bar bites, such as the succulent bourbon-glazed pork belly sliders. The chic ambiance and attentive staff make The Brixton SF an ideal destination for watching the game in style.
The Brixton SF
Address: 2140 Union St, San Francisco, CA 94123
Website: https://www.brixtonsf.com/
Step into a piece of San Francisco sports history at The Final Final, a true gem that has been serving fans for over 40 years. With a vast beer selection, including 24 beers on tap, you'll be spoiled for choice as you settle in to watch the Warriors in action. Their delectable food offerings, such as the loaded tater tots and classic pub burgers, are sure to satisfy your cravings. The warm, welcoming atmosphere at The Final Final makes it the perfect spot to share the excitement of the playoffs with friends and fellow fans.
The Final Final
Address: 2990 Baker St, San Francisco, CA 94123
Website: http://www.finalfinalbar.com/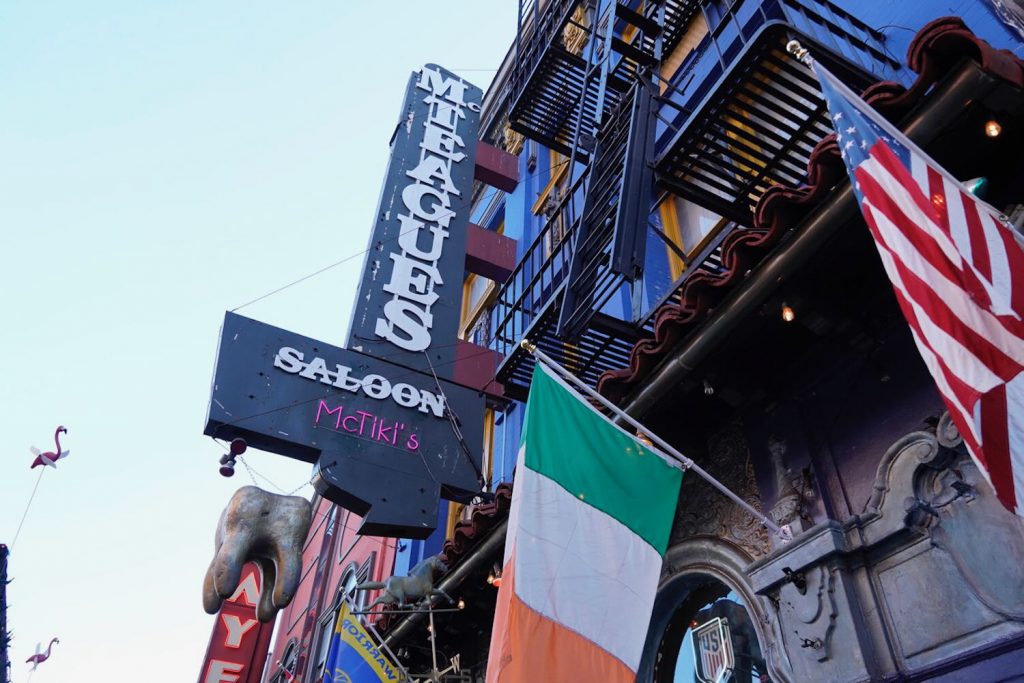 Experience a classic San Francisco haunt at McTeague's Saloon, where the welcoming environment invites you to cheer on the Dubs. Named after the protagonist of Frank Norris' novel "McTeague," the saloon pays homage to the city's rich history. With an extensive whiskey selection, you can sip on your favorite bourbon or scotch as you watch the Warriors battle for another championship. McTeague's Saloon is the ideal spot to enjoy the playoff excitement surrounded by the rich character of San Francisco.
McTeague's Saloon
Address: 1237 Polk St, San Francisco, CA 94109
Website: http://www.mcteagues.com/
The Boardroom offers a fun, energetic atmosphere perfect for watching the Warriors' playoff games. With plenty of TVs strategically placed around the venue, you won't miss a single slam dunk or three-pointer. Enjoy a wide selection of drinks, including local craft beers, specialty cocktails, and an extensive wine list. Pair your beverage with some tasty bar bites, like their popular truffle fries or savory sliders. For those feeling adventurous, try one of their legendary pickleback shots to get the party started. The Boardroom is a fantastic spot to gather with friends and fellow fans as you cheer on the Warriors to victory.
The Boardroom
Address: 1609 Powell St, San Francisco, CA 94133
Website: https://www.boardroomsf.com/
With so many fantastic options to choose from, there's no shortage of great bars in San Francisco to catch the Golden State Warriors' playoff games. Whether you prefer the stylish ambiance of The Wreck Room, the cozy vibes of Greens Sports Bar, or the lively energy of Hi Tops, there's a spot for every fan. So gather your friends, gear up in your Warriors apparel, and head out to support the Dubs as they defend their NBA Championship title. Go Warriors!