San Francisco Cinco De Mayo Pub Crawl Event Details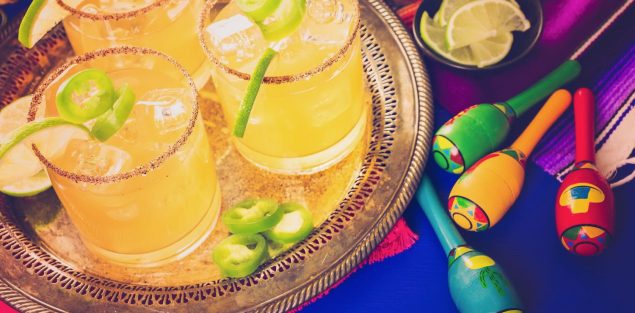 A Two-Day Fiesta of Fun, Excitement, and Gnome Hunting
Event Details
Get ready to celebrate in the heart of San Francisco at the Cinco De Mayo Pub Crawl! Taking place over two action-packed days, Friday, May 5 from 6PM-11PM and Saturday, May 6 from 4PM-10PM, this event invites you to experience some of the best bars in the city while enjoying free entry, exclusive drink specials, party favors, and more. There's no better way to celebrate Cinco De Mayo in San Francisco!
To make this year's pub crawl even more exciting, all participants have the opportunity to join the thrilling "Find The Gnome" contest. As you explore the lively atmosphere of the participating bars, keep your eyes peeled for hidden gnomes tucked away in unexpected spots. If you're one of the lucky few to discover a gnome, bring it back to Mayes Oyster House to claim your CrawlSF prize bag and a coveted CrawlSF Season Pass. This fantastic prize grants you free tickets to upcoming pub crawls, making the celebration last all year long! Please note that there is a limit of one gnome prize per person, so everyone gets a fair chance at the fun.
In addition to the festive atmosphere, camaraderie, and gnome-hunting excitement of the pub crawl, Saturday, May 6 offers a plethora of thrilling events to enhance your experience. Arrive early at the starting point to catch the heart-pounding Kentucky Derby, which kicks off at 3:57 PM sharp. Feel the anticipation build as you cheer on your favorite horses and jockeys, all while enjoying some pre-crawl drinks and snacks with friends.
As you make your way through the participating bars on the crawl, don't forget to catch the electrifying Golden State Warriors vs. Los Angeles Lakers playoff game, which starts at 5:30 PM. Join fellow fans and revelers alike as we cheer on our hometown heroes and show our support for the team.
For those seeking even more excitement, Mcteagues is the place to be on Saturday, May 6. This participating bar will be showing two big Pay Per View fights – the Canelo vs. Ryder boxing match and UFC 288: Sterling vs. Cejudo. Gather with fellow fight enthusiasts to enjoy the thrilling action of these epic match-ups while taking advantage of the fantastic pub crawl drink specials.
With so much entertainment and excitement packed into two unforgettable days, the Cinco De Mayo Pub Crawl in San Francisco is the ultimate destination for an unforgettable celebration. Grab your friends, mark your calendars, and get ready for a fiesta like no other! Don't miss out on this incredible opportunity to experience the best of San Francisco's bar scene, celebrate Cinco De Mayo in style, and join the exhilarating gnome-hunting adventure.
Dates and Times
Friday, May 5: 6PM to 11PM
Saturday, May 6: 4PM to 10PM
Check in Location
Mayes Oyster House
1233 Polk Street
San Francisco, CA 94109
Tickets
Click on the links below to purchase tickets:
Find the Gnome Contest
Cinco De Mayo Gnomes will be hidden at participating bars. If you find a gnome, bring it back to Mayes Oyster House to claim you prize bag and CrawlSF Season Pass.
Kentucky Derby
Arrive early to watch the Kentucky Derby. The race starts at 3:57PM
Golden State Warriors Playoff Game
The Golden State Warriors vs. Los Angeles Lakers Playoff game will be shown at all of the participating bars. Grab one of the discounted drink specials and settle in to see the the defending champs defend their title.
Mcteague's Fight Night
Watch the highly anticipated Pay Per View Fights for free! Mcteague's Saloon will be showing UFC 288: Sterling vs. Cejudo and the Canelo vs. Ryder Boxing Match.