Odesza Shows Cancelled For Sacramento and San Francisco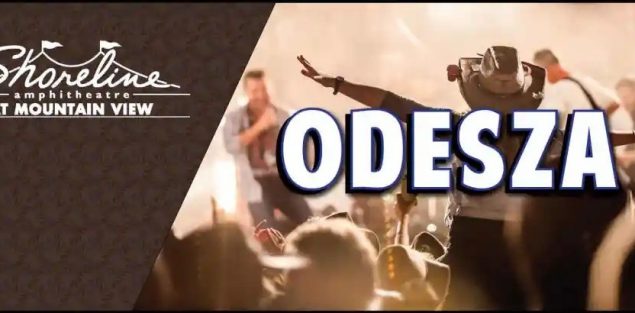 Due to unforeseen circumstances, Odesza has decided to cancel their concerts in Sacramento on Thursday, September 29 and in San Francisco on Friday, September 30. The second San Francisco Show at Shoreline Amphitheater on Saturday, October 1 is still happening for now, but they will release more information soon.
UPDATE: The second Shoreline Amphitheater show on Saturday, 10/1 has been cancelled as well.
Not much information is available, but in a statement posted to social media, Odesza explained that there was an incident during loading in Sacramento that caused significant damage to their stage. The damage was so bad that they are unable to finish setup for the show in Sacramento and were unable to safely retrieve the equipment needed for tomorrow's show at Shoreline Amphitheater.
UPDATE: Both Odesza shows have been rescheduled. The new dates will be Friday, November 4 and Saturday, November 5.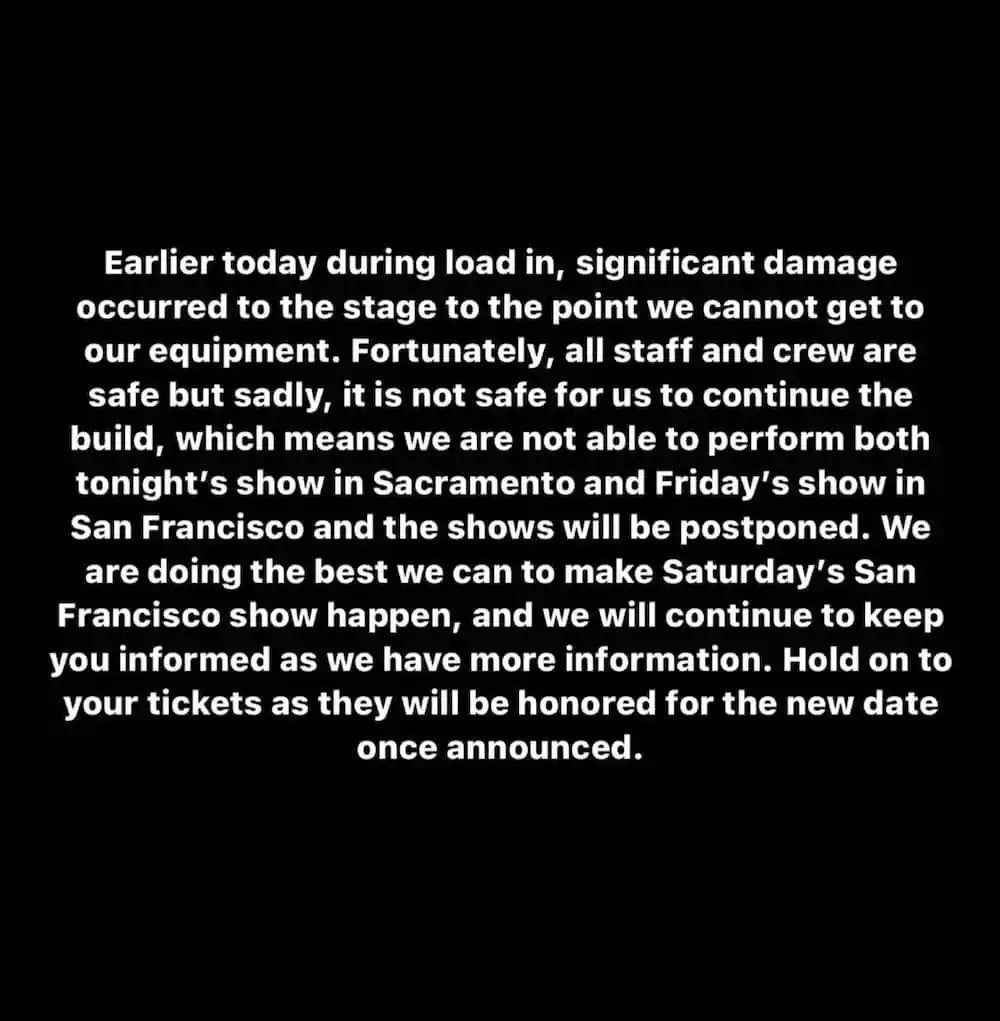 With 3 sold out shows in a row, there are going to be a large number of disappointed fans, but the Odesza team is already working on new dates. If you have tickets to either of the cancelled shows, they announced that your tickets will be honored for the new shows.
Statement from Ticketmaster: "Please hold onto your tickets as they will be valid for the new date. You can locate your tickets by signing in to your online account. If your event is eligible for a refund or credit, those options will be visible within the Event Details of your order."