The Fourth of July Pub Crawl and San Francisco Hot Dog Eating Contest is the best way to celebrate Independence Day in San Francisco! Join us for a crazy pub crawl in the Marina leading right up to the celebratory San Francisco Fireworks on Wednesday night. Enjoy some great holiday drink specials and feel free to wear your favorite red, white, or blue outfit!
Check in at Bar None anytime from 2PM to 8PM and enjoy $3 drink specials at all bars. Drink specials will be available from 2PM to 10PM. The Annual 
San Francisco Hot Dog Eating Contest
 will take place at Stock in Trade. Make sure you get there early to cheer on the competitors and see us crown the San Francisco Hot Dog Eating Champion for 2017! Do you think you have what it takes to be the Champion? Check out the event page on http://www.crawlsf.dsstaging2.com to enter the contest.
EVENT DETAILS:
CHECK-IN:
 The Pub Crawl check-in will be at Bar None. You can check in anytime between 4PM and 7PM. Please bring a copy of your order confirmation (you can also show us on your phone) and we will give you your Wristband and Pub Crawl Map.
BARS: Bar None, Blue Light, Bus Stop, Brickyard, Stock in Trade & more!
How does this work?
Once you check in and receive your wristband and Pub Crawl Map, you can choose your own path. There will be too many people to be on a specific schedule, so you can just follow the crowd at your own pace. Specials will be available at ALL the bars from 2PM to 10PM. We will have a couple photographers at the Crawl and some other fun stuff. Feel free to wear a Red, White & Blue or a crazy costume!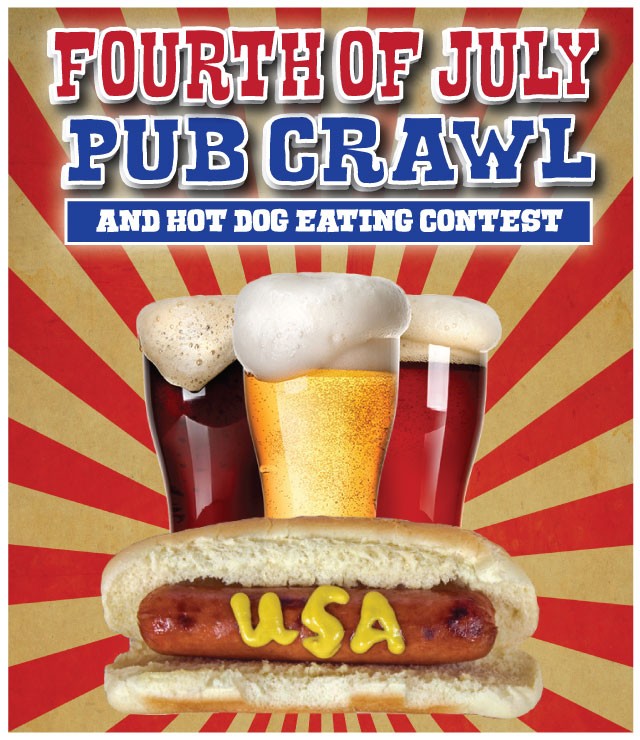 Bar None (Check-in Location)
1980 Union Street San Francisco, CA 94123