EDC cancelled due to high winds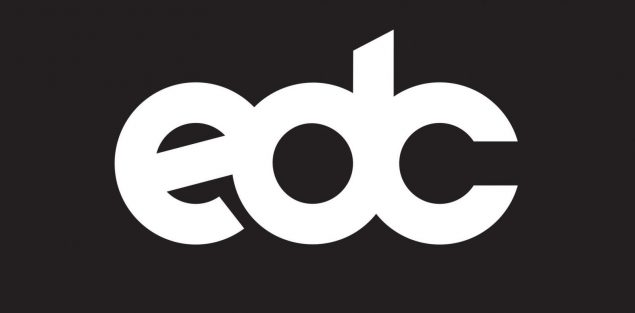 Approximately 90,000 people expecting to attend the second day of the Electric Daisy Carnival were turned away as high winds were determined to be a potential hazard at the festival grounds. Here is the official statement from Insomniac:
With approximately 90,000 fans who have cleared the turnstiles as of 1am tonight, Insomniac, the producer of Electric Daisy Carnival, Las Vegas asked fans to calmly head to the stands of the Las Vegas Motor Speedway as high-winds posed a possible threat to fan safety.
At approximately 1am. Insomniac, in conjunction with public safety officials, made the decision to temporarily halt the show while an evaluation on wind conditions was made.
"Fan safety is Insomniac's highest priority. We cannot control Mother Nature and we are taking every precaution while high winds continue, and have cleared the stage areas temporarily as a preventative measure," said Pasquale Rotella, founder and CEO of Insomniac. "We are asking fans to be patient inside and outside the venue while we evaluate the weather conditions."
As winds are being assessed a final decision on the status of the production is pending.
DAY 3 of the popular music festival will continue as scheduled. Here is the statement posted this morning:
Insomniac in consultation with public safety officials, made the decision that due to extremely high wind conditions, the crowd would be cleared away from the stage areas. The decision was made out of an abundance of caution and with fan safety in mind.
Fans inside the festival were allowed to stay until 5:30 a.m. and enjoy music from temporary sound systems located on the infield grass of the stadium.
Earlier tonight, entry of new fans was stopped and inbound traffic is being managed by the Nevada Highway Patrol and the Las Vegas Metropolitan Police Department. As of 1 a.m. there were approximately 90,000 fans that had cleared the turnstiles into the venue.
"Insomniac shares our fans' disappointment that weather conditions changed the second night of the Electric Daisy Carnival experience," said Insomniac CEO, Pasquale Rotella. "Our top priority has always been fan safety and we expect that Mother Nature will be more cooperative tomorrow as we prepare for an amazing day three."
Electric Daisy Carnival is set to continue as scheduled on Sunday, June 10, 2012, with gates opening at 7 p.m. until 5:30 a.m.