The Best Haunted Houses in the San Francisco Bay Area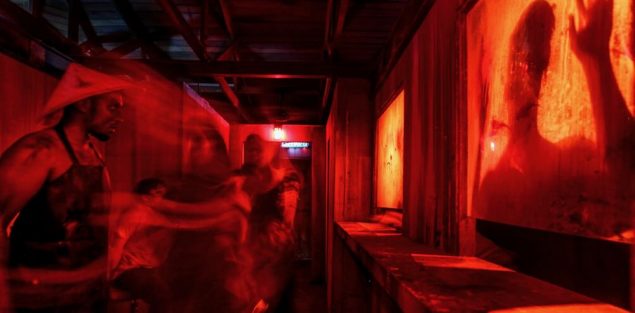 Exploring the Dark Delights of Haunted Houses in the San Francisco Bay Area
As Halloween approaches, the Bay Area becomes a playground for thrill-seekers and lovers of the eerie and macabre. One of the most spine-tingling ways to celebrate this spooky season is by visiting some of the Bay Area's best haunted houses. From bone-chilling mansions to immersive horrors, these haunted attractions will make your heart race and your hair stand on end. Join us on a journey through four of the most hair-raising haunts in the San Francisco Bay Area.
See more things to do for Halloween on the CrawlSF Halloween Guide
Unhinged: Housewarming at the Winchester Mystery House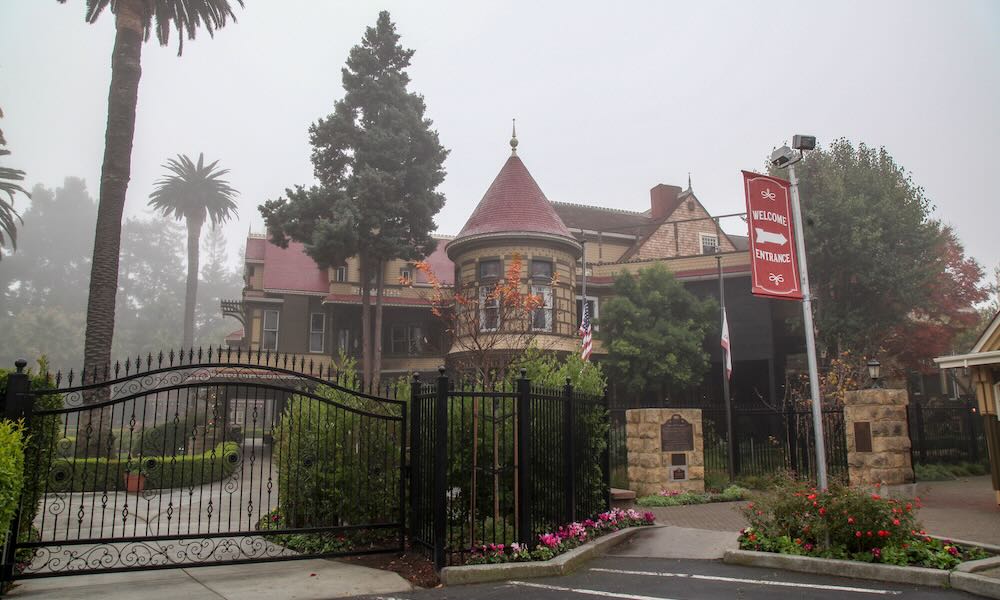 Address: 525 S Winchester Blvd, San Jose, CA 95128
Website: Unhinged at Winchester Mystery House
If you're searching for a Halloween experience that combines history and horror, the Winchester Mystery House has just the ticket. This historic mansion, famous for its architectural quirks and legends, transforms into the ultimate haunt experience during the Halloween season.
Unhinged: Housewarming invites guests to a night they won't soon forget. The immersive walkthrough includes chilling encounters with restless spirits and eerie surprises lurking in every corner. The evening begins with a lavish garden party hosted by the enigmatic couple Miles and Flora Taylor, who have recently taken residence in the mansion. However, as darkness descends, the event takes a sinister turn, revealing that there's more to this gathering than meets the eye.
General admission tickets provide access to the immersive indoor haunt and the outdoor scare zone, Halloween museum, interactive games, food, drinks, sideshow entertainers, and themed photo opportunities. For those seeking the ultimate thrill, RIP tickets offer early arrival, expedited access, exclusive merchandise, and more. Please note that Unhinged is not recommended for young children or the faint of heart.
Costumes are encouraged, as this experience transports guests back to the prohibition era, adding an extra layer of immersion to the night.
Fear Overload Scream Park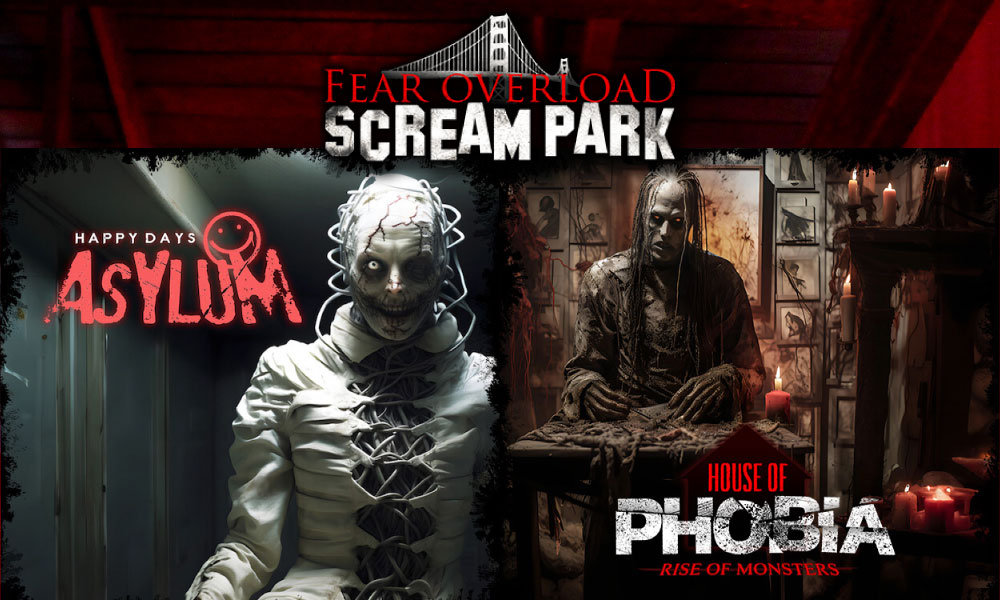 Address: 2086 Newpark Mall, Newark, CA 94560
Website: Fear Overload Scream Park
Fear Overload Scream Park isn't just one haunted house; it's a realm of terror with two unique themes: House of Phobia-Rise of Monsters and Happy Days Asylum. This terrifying walk-through experience is designed to engulf you in psychological horror and suspense.
Prepare yourself for an adventure filled with mystery, adventure, and horror as you step into the fourth dimension at Fear Overload Scream Park. Both haunted houses offer a dim flashlight to help you navigate the chilling secrets hidden within. From ghastly apparitions to heart-pounding surprises, you'll find yourself trapped in a web of horror that will leave you breathless and craving more.
Each attraction features cutting-edge animatronics, meticulously designed sets, and masterful storytelling that takes you on a spine-tingling journey through your deepest nightmares. Whether you're in San Francisco or San Jose, Fear Overload's haunted houses promise an unparalleled experience that pushes the boundaries of fright.
Please note that Fear Overload Scream Park is not recommended for children under 12.
Blind Scream Haunted House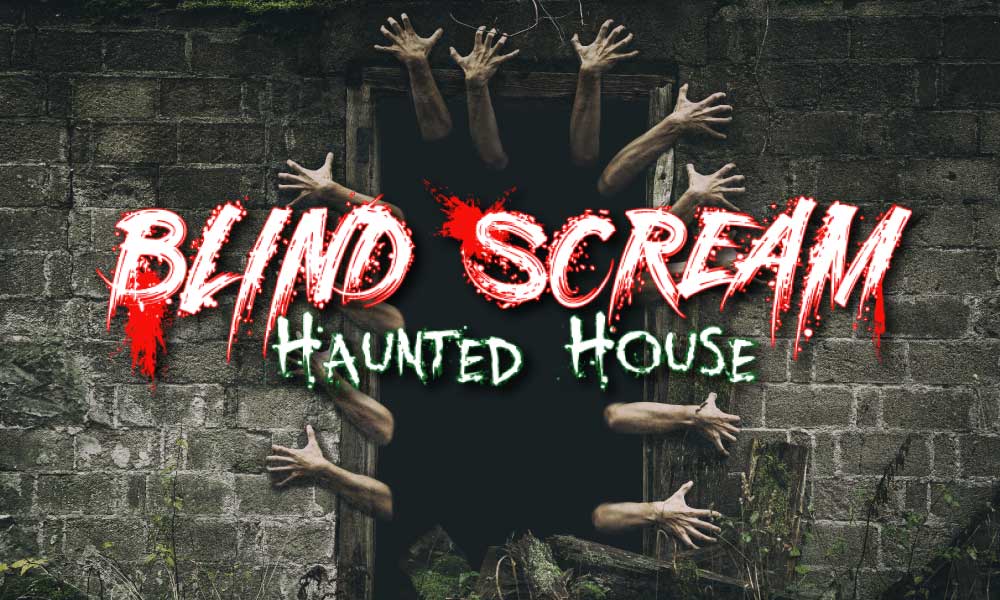 Address: 98 Santa Rosa Plaza, Santa Rosa, CA 95401
Website: Blind Scream Haunted House
Doc Hunter's House of Horror at Blind Scream Haunted House is a chilling journey into the depths of your darkest fears. This spine-tingling experience will test the limits of your courage as you step into a world where reality blurs with the supernatural, and the line between the living and the dead becomes unsettlingly thin.
With meticulously crafted scenes that immerse you in a nightmarish realm, Blind Scream Haunted House will leave you wondering if you'll ever escape unscathed. From ghastly apparitions to heart-pounding surprises, you'll find yourself trapped in a web of horror you won't forget.
Blind Scream Haunted House offers several ticket options, including fast passes to skip the general admission line, ghostly guided tours, and special event nights for a unique experience.
Piedmont Pumpkin Patch Haunted House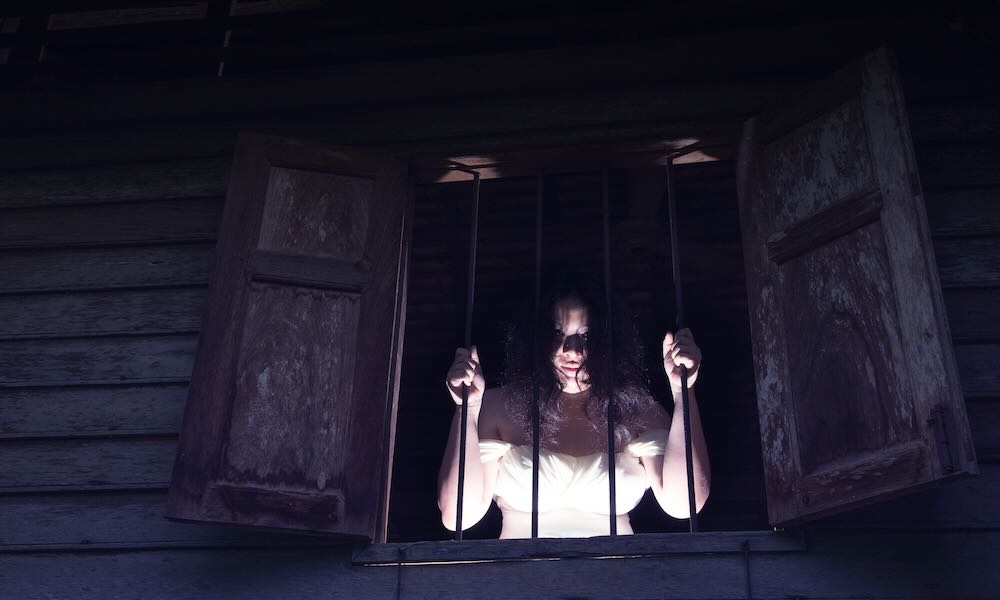 Address: 4414 Piedmont Ave, Oakland, CA 94611
Website: Piedmont Pumpkin Patch Haunted House
The Piedmont Pumpkin Patch in Oakland is a family-friendly Halloween attraction, offering a variety of activities, including a haunted house attraction. What makes this haunted experience unique is that it offers two options:
The "Less Scary" Version: Designed for younger kids (and those who prefer less intense scares), this version keeps the lights on and the creatures at bay. It's perfect for families and school groups.
The Scary Version: For the brave souls, this version plunges you into darkness, where eerie shadows, lurking terrors, and spine-chilling surprises await. Will you dare to venture into the unknown?
Piedmont Pumpkin Patch Haunted House is a fantastic addition to a day of family-friendly Halloween fun.
As Halloween draws near, these haunted houses in the San Francisco Bay Area beckon thrill-seekers and horror enthusiasts alike. Whether you're looking for a heart-pounding experience or a family-friendly fright, these haunted attractions offer something for everyone. So, gather your courage, don your costumes, and prepare to face your deepest fears in the Bay Area's most spine-tingling haunted houses.
Mayhem Mansion at the Haas-Lilienthal House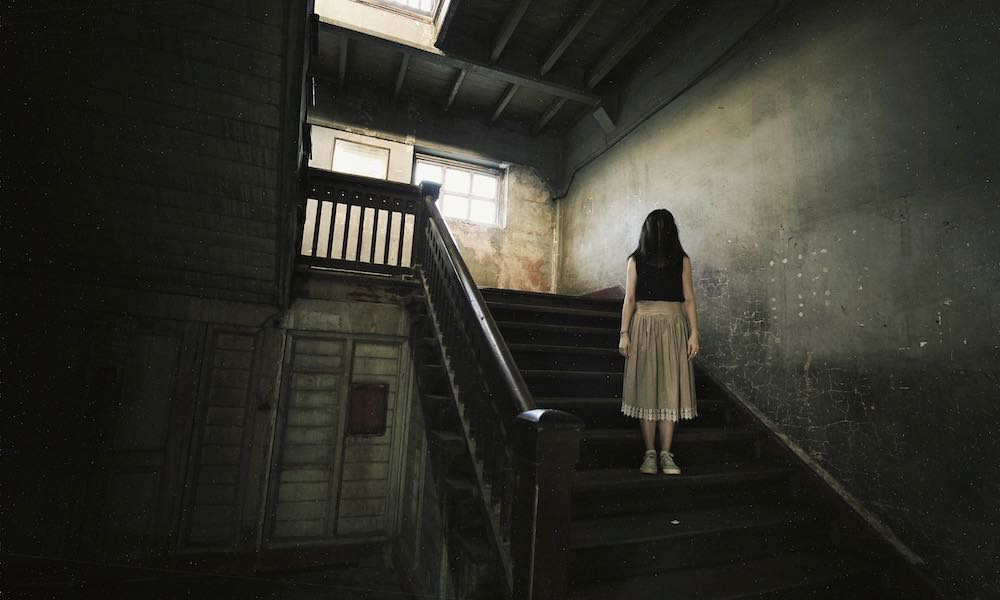 Address: 2007 Franklin Street, San Francisco, CA 94109
Website: Mayhem Mansion at Haas-Lilienthal House
Prepare for a spine-tingling journey through the historic Haas-Lilienthal House, which undergoes a hair-raising transformation in October, becoming the infamous Mayhem Mansion. This thrilling evening tour is available for just five nights, so mark your calendars for October 20-21 and 26-28, from 7:00 PM to 11:00 PM.
During your guided tour, a benevolent host will lead you through this magnificent mansion, but beware of the lurking terrors that haunt its dark corners and closed doors. Afterward, quell your nerves at the Ballroom saloon, known as the Spookeasy, where alcoholic and non-alcoholic beverages, as well as snacks, are available for purchase. Don't forget to visit the free candy cauldron and capture a selfie with Cap'n Skelly, the towering 12-foot skeleton!
Grimm's Hollow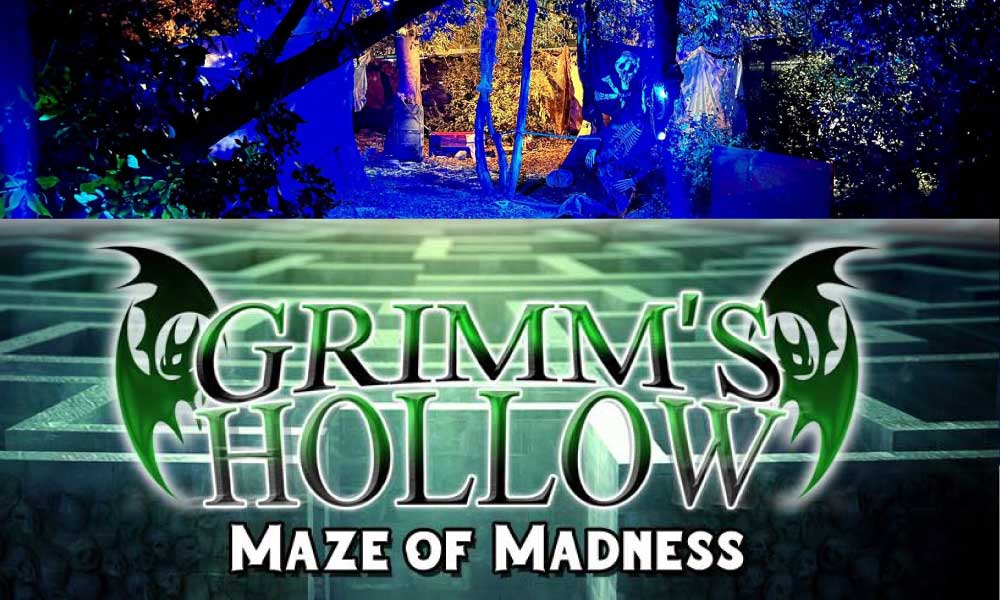 Address: Easterbrook Discovery School, 4835 Doyle Road, San Jose CA. 95129
Website: Grimm's Hollow
Prepare for a unique haunt experience at Grimm's Hollow in 2023! This immersive adventure combines elements of a maze, choose-your-own-adventure, and escape room, promising non-stop fun. As you enter the maze, you'll encounter "dead-ends" and familiar faces from past haunts, like The Shadow Circus and The Wizarding World, who will determine your path. From there, you're on your own, and each direction you choose may lead to more pathways or an unexpected dead-end. What awaits you in the darkness? Chaos reigns, but it's all under control.
For those seeking a scarier adventure, the after-hours maze, The Oubliette, transports brave souls into a dungeon filled with relentless denizens of the afterlife. Only the boldest and cleverest will find their way out. Keep in mind that this is a walking adventure through Moreland Woods with uneven terrain, so wear comfortable shoes and watch your step. While wheelchairs can be accommodated, some paths may be easier than others.
NightMARE Island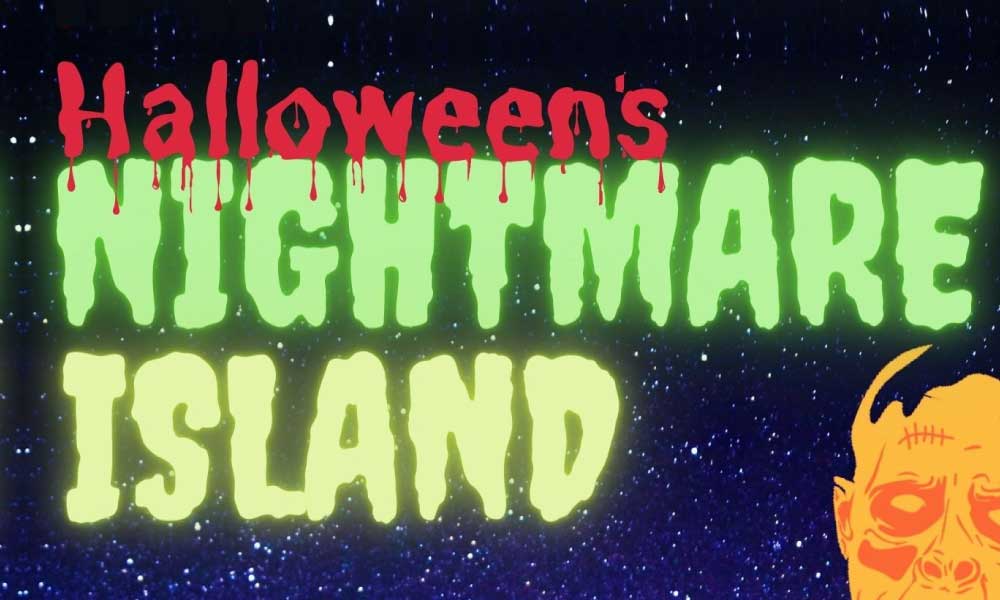 Address: 1080 Nimitz Ave, Vallejo, CA 94592
Website: NightMARE Island
Discover the horrors that await you at Halloween's NightMARE Island in Vallejo, California. Located within a 45,000 square foot warehouse with three-story ceilings and roll-up doors, this attraction offers an open-air feel that adds to the excitement. NightMARE Island is open every Friday, Saturday, and Sunday in October, beginning at 5:00 PM.
The event features not only a Haunted House but also a Halloween Market and an educational Mummy Theatre showcasing unusual and exotic animals. For a gentler experience, visit from 5:00 PM to 6:00 PM, where there are no scare actors in the haunted house, no live animatronics, and no actors outside the haunt. This time is perfect for younger guests and those who prefer a less intense experience.
Starting at 6:30 PM, the haunt comes alive with scare actors, live animatronics, and actors roaming the property outside of the haunt. The Halloween Night Market offers unique and spooky decorative items for purchase, making it a better choice than generic big-box stores. Plus, don't miss out on delicious food from food trucks. Costumes are encouraged, adding to the festive atmosphere!
Pirates of Emerson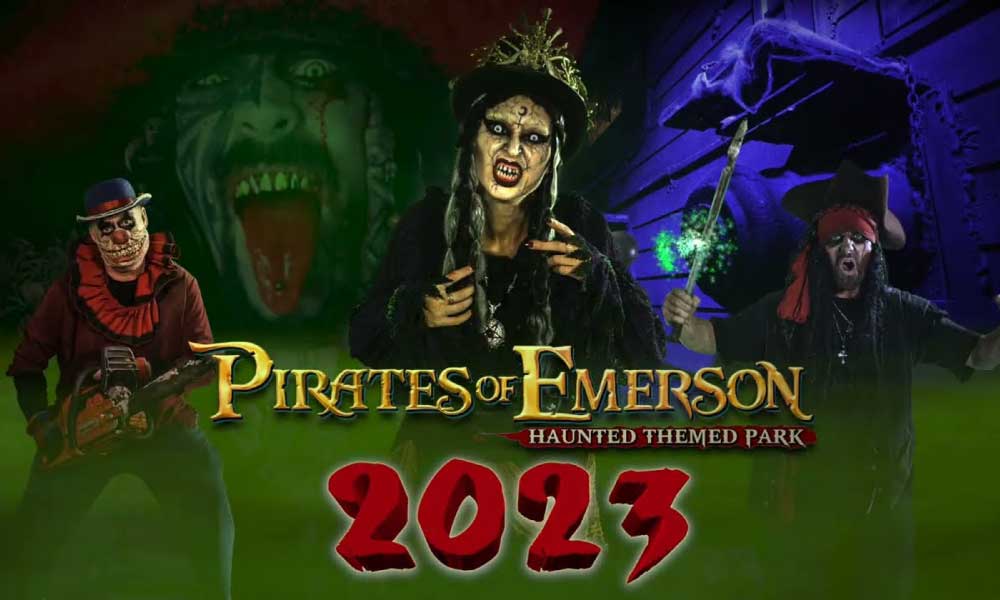 Address: Alameda County Fairgrounds, Valley Ave, Pleasanton, CA 94566
Website: Pirates of Emerson
The Pirates of Emerson Attraction at the Alameda County Fairgrounds is a thrilling haunt experience with not one, but four haunted houses: Demented Dolls, Pirates of Emerson, Halloween Hell, and Seesawz Circus. Each house promises a unique and chilling adventure.
General Admission grants access to all four haunted houses, while the Speed Pass Admission offers shorter entrance lines and access to the Oddities Attraction. For the ultimate experience, the V.I.P. Admission allows unlimited trips through the haunted houses (time permitting), priority access, and admission to the Oddities Attraction.
Prepare for a night of spine-tingling scares, creepy creatures, and eerie settings that will haunt your dreams.
Dead Time Dreams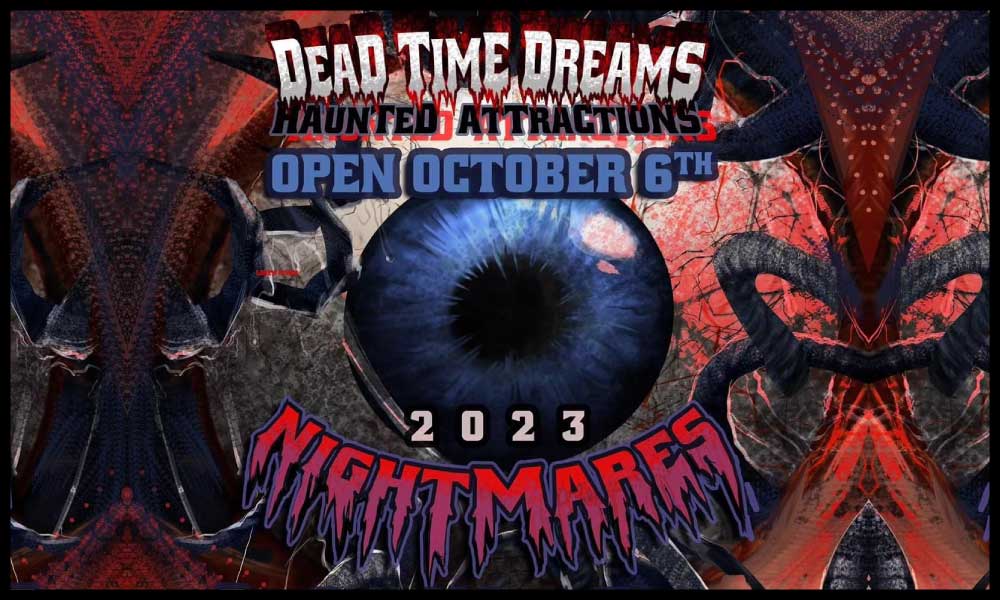 Address: 2501 Tully Rd, San Jose, CA 95122
Website: Dead Time Dreams
Dead Time Dreams, San Jose's premier haunt, is back for the 2023 season with thrilling attractions that will test your courage. This year, they present an open-air immersive haunted attraction called NIGHTMARES. Take a chilling stroll through a fright-filled zone, where monsters lurk in every shadow.
Before and after the main attractions, explore the expanded and improved Midway of Terror, which promises to entertain with unique pre-shows, freaks, creatures, nightly shows, and more. Located at the corner of Tully Road and Capital Expressway next to the ABC Pumpkin Patch and Wells Fargo at Eastridge Mall, there's ample free parking available.
Lemos Farm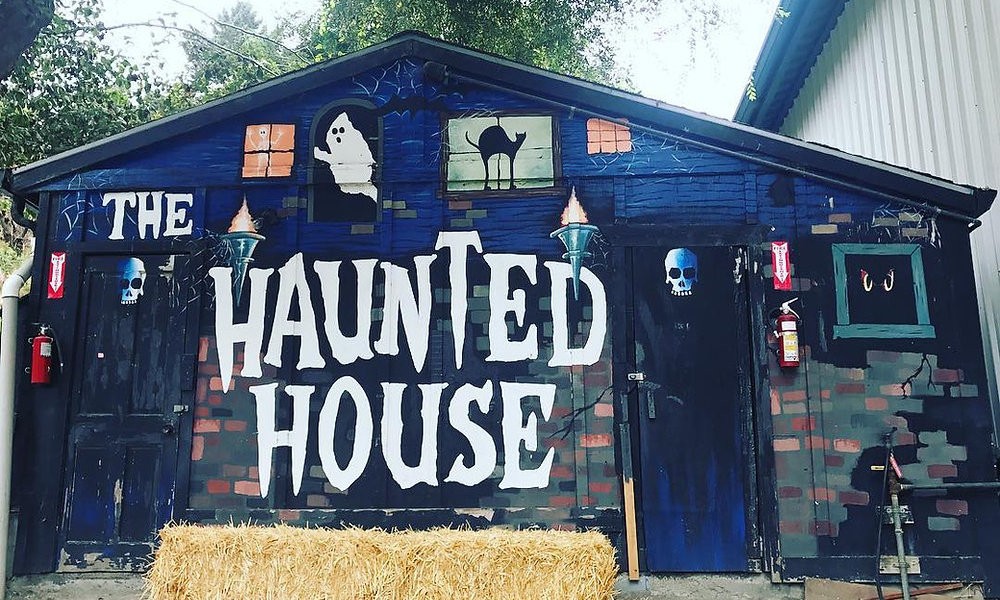 Address: 12320 San Mateo Rd, Half Moon Bay, CA 94019, USA
Website: Lemos Farm Attractions
At Lemos Farm, we dare you to enter the haunted house! Their haunted house features two versions: Scary and Non-Scary, ensuring everyone can enjoy the Halloween fun. Younger visitors can journey through the non-scary version, while the bravest souls can confront their deepest fears in the scary version. Brace yourself for an unforgettable scare experience that's guaranteed to leave you trembling.
About Lemos Farm: Established in 1942, Lemos Farm has undergone significant transformations over the years. What began with a cow as payment has evolved into a year-round attraction featuring a pumpkin patch, Christmas trees, and, of course, a haunted house. Today, the Lemos family continues to welcome guests, offering a variety of fun experiences for all ages.