Stern Grove Festival Lineup Announcement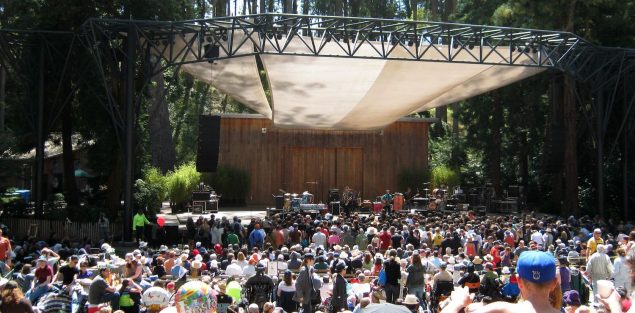 Are you ready for an unforgettable summer experience in the City by the Bay? The Stern Grove Festival, San Francisco's favorite outdoor music extravaganza, has just announced its sensational lineup for 2023. Mark your calendars, because you won't want to miss a single beat of this iconic annual San Francisco event.
A True San Francisco Treasure: The Stern Grove Festival
For over 85 years, the Stern Grove Festival has been a cherished part of San Francisco's cultural landscape, offering world-class musical performances in the idyllic setting of Sigmund Stern Grove. This free, family-friendly festival has long been the go-to summer event for locals and visitors alike, inviting everyone to experience the magic of live music amid towering eucalyptus trees and lush green meadows.
The 2023 Lineup: A Musical Feast for the Ears
This year's lineup is nothing short of spectacular, featuring a diverse array of genres that will surely have you dancing in the grass. From electrifying indie rock to soulful jazz, Latin grooves to classical symphonies, there's something for everyone at the 2023 Stern Grove Festival.
Stern Grove Festival 2023 Lineup:
Sunday June 18
Snarky Puppy with Isaiah Sharkey
Sunday June 25
Indigo Girls with Full Band
Neko Case
Sunday July 2
Santigold with Ogi
Sunday July 9
Lyle Lovett & His Large Band with Andrew St. James
Sunday July 16
Angelique Kidjo with Jupiter & Okwess
Sunday July 23
SF Symphony with Special Guest LETTUCE
Sunday July 30
Bob Moses with Neil Frances
Sunday August 6
Buddy Guy with Eric Gales
Sunday August 13
Patti Smith with Bob Mould
Sunday August 20: The Big Picnic
The Flaming Lips with Alan Palomo (Neon Indian DJ Set)
Lineup Highlights
-The Grammy Award-winning psychedelic rock band, Flaming Lips, known for their outrageous live shows complete with confetti, balloons, blow up pink robots and sometimes even a Nun puppet
-The sultry jazz sounds of Snarky Puppy, whose timeless tunes will transport you to a smoky, old-school jazz club.
-The infectious rhythms of Bob Moses, guaranteed to make you get up and dance
-The San Francisco Symphony, a beloved tradition at the Stern Grove Festival, showcasing the city's rich classical heritage.
Past Performances
The Stern Grove Festival has played host to an impressive array of musical legends over the years. Past performers include the likes of the iconic Anita Baker, who serenaded audiences in 2012, Ziggy Marley, who graced the stage in 2018 and Leann Rhymes who performed in 2022.
Other memorable acts include the innovative electronic duo Thievery Corporation, the legendary Tower of Power, They Might Be Giants, OK Go, and the effervescent Janelle Monáe, who captivated audiences with her soulful, futuristic sounds in 2016.
Reserve Your Spot
The 2023 Stern Grove Festival promises to be one of the most exciting and memorable events of the year. With its enchanting atmosphere, incredible lineup, and strong tradition of musical excellence, this festival is a must-attend event for anyone who loves music, culture, and the beauty of San Francisco.
Entry is free, but you must sign up on Eventbrite to attend each of the concerts. Reservations do not guarantee entry once capacity is reached. Make Sure to check the Stern Grove Website to see when reservations open for each show.
So pack your picnic baskets, gather your friends and family, and join us under the eucalyptus trees for a summer filled with unforgettable musical experiences. See you at the Grove!