In Memory of Solomon Kahn (DJ Solomon)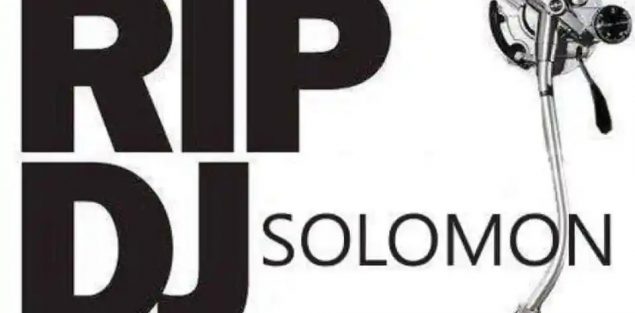 DJ Solomon touched the lives of many, not only in San Francisco but all over the world. We are truly saddened by the loss of one of the San Francisco's greats. Thanks to Derrek Opperman from SF Weekly for Posting this well written article:
Solomon Kahn, beloved local DJ who performed at such diverse venues as Oracle Arena, AT&T Park, and every major club in San Francisco, was tragically killed Tuesday, Jan. 31, in Bangkok, Thailand, in a car accident. He was 34.
Kahn, known to clubgoers as DJ Solomon, was in Thailand as a part of a four-date tour, his first performances in the country. According to a family friend, he was with his fiancée, Nicole Cronin, in a taxi when the vehicle stalled on a highway and was rear-ended. Kahn was fatally wounded. Cronin sustained several fractures, but is not in critical condition.
Kahn was born July 11, 1977, and raised in the Marin suburb of San Rafael. He attended the Marin Academy for high school and exhibited a remarkable proficiency in music from a young age, with a talent for bass, according to his former music teacher, Bob Schleeter. Inspired by the then-new sound of golden-era hip-hop, Kahn made the transition to turntables with a gig in 1989, according to his online biography. This set him on a path to become one of the Bay Area's most respected DJs.
Specializing in a style that he called "pop turntablism, " Kahn's DJing was a rare hybrid between technical ability and sheer creativity. Frequent collaborator DJ Shortkut describes him as "A dope DJ. One of the only cats in the Bay who could play in front of anyone." Kahn quickly paid his dues and rose through the local ranks to eventually perform alongside such vaunted artists as Stevie Wonder, Steve Aoki, Z-Trip, De La Soul, Jurassic 5, and DJ AM.
Kahn was an outspoken proponent of technological progress within the DJ world. A perpetual early adopter, he was one of the first DJs in the Bay Area to promote the use ofdigital vinyl systems, and he worked as a beta tester for both Stanton's Final Scratch and Serato's Scratch Live.
In 2002, Kahn held a storied residency at 181 Eddy, according to the club's owner, Adam Snyder. His sessions there — along with those of friends like Ean Golden, DJ Mei-Lwun, and DJ David Carvalho — would do a lot to usher in the era of the mash-up in San Francisco, says fellow DJ Mei-Lwun Yee. It was working at this club that would eventually lead Kahn to meet his fiancée, Nicole Cronin.
Kahn's most high-profile local work began in 1999, when he was hired by the Golden State Warriors to perform as the team's in-house DJ. Perched courtside, Kahn's selections provided the backdrop to more than a decade of home games. His work there got him noticed, and pretty soon he was performing similar duties at AT&T Park for the San Francisco Giants, one of the team's regular DJs.
Yet, for all his successes in music, Kahn was the kind of person that demanded the most from life. He was a passionate outdoorsman who was as comfortable on a snowboard or mountain bike as he was behind the decks.
Friends remember Kahn for his generosity and level-headed personality. "Solomon enjoyed every second of his life, which is one of the many reasons he was so infectious," says longtime friend Robbie Stauder. "But most importantly, Solomon was an incredibly loyal, compassionate, and genuine person and one felt that from him whether they first met him or knew him his whole life."
Kahn is survived by his parents, Tamam Kahn and Shabda Kahn; his brother Ammon Haggerty; and his fiance, Nicole Cronin.