415 Day San Francisco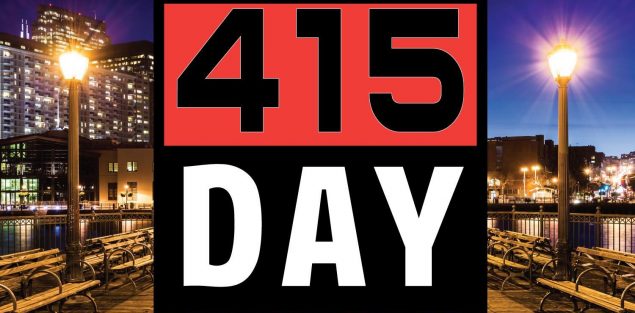 San Francisco, the city of love, diversity, and inclusivity, has always had a special place in the hearts of the people who call it home. With its beautiful skyline, stunning natural beauty, and rich history, San Francisco has earned a reputation as one of the top cities in the world to visit. And one day that truly captures the spirit of San Francisco is 415 Day.
415 Day is a holiday celebrated in San Francisco on April 15th every year. The holiday's origin is based on San Francisco's area code, which is, of course, 415. Because it started organically, there aren't any specific details about the date is was founded or who came up with it first.
415 Day is a day for San Franciscans to show their pride in their city, to celebrate its rich history and diverse population, and to appreciate the stunning natural beauty that surrounds us. It's a time to come together and celebrate all the things that make San Francisco so special, from the iconic Golden Gate Bridge to the historic Alcatraz Island, to the many diverse neighborhoods that make up this amazing city.
On 415 Day, San Franciscans come together to celebrate their city and all the things that make it unique and special. The holiday is a chance for people to explore the city's many parks, museums, and attractions, take part in the annual 415 Day Pub Crawl, or simply spend time with friends and family, enjoying all that San Francisco has to offer.
So, whether you're a born and bred San Franciscan or a newcomer to the city, 415 Day is a time to come together and celebrate all that makes San Francisco so unique and special. It's a day to show your pride in your city, to explore its many wonders, and to enjoy all the fun and excitement that San Francisco has to offer. So, mark your calendars and get ready to celebrate 415 Day, San Francisco style!