Where to go Apple Picking in the San Francisco Bay Area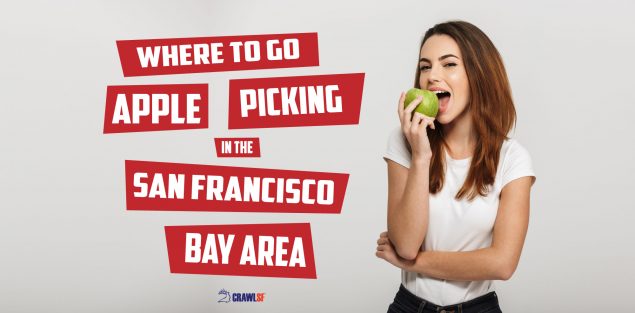 Autumn is almost here which means that it's time for one of our favorite Fall activities, Apple Picking! Leading up to the Halloween festivities, get ready to wander through the serene orchards to pick the perfect bunch for even more fall baking fun. Check out our guide for the best apple picking spots in and around the Bay Area.
Gizdich Ranch- Watsonville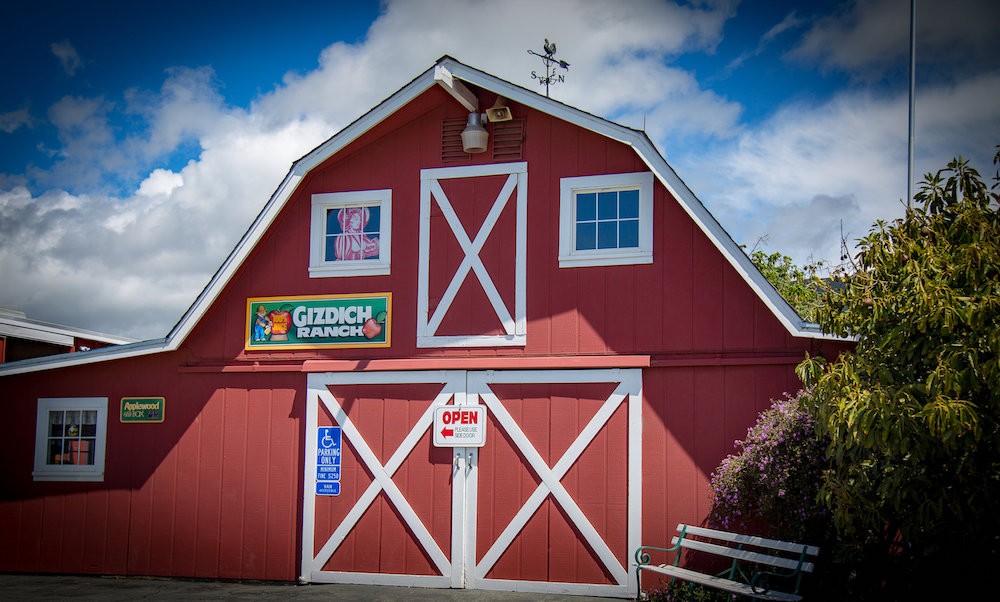 One of our personal favorites, in addition to U Pick Apples, Gizdich Ranch in Watsonville offers a deli serving delicious picnic lunches and a pie shop with some seriously delectable pies, jams and apple juice. The pie shop also offers frozen bake at home options so you can have plenty of pie all season long.
Season Info:
-U Pick Apples opened on September 16th although calling ahead is recommended.
-Bring your own basket or you can purchase a container for a small fee
-Open everyday 9am-5pm except for major holidays
Located at:
Gizdich Ranch
55 Peckham Road
Watsonville, CA 95076
Visit their website for more info: https://www.gizdich-ranch.com/
Clearview Orchard- Watsonville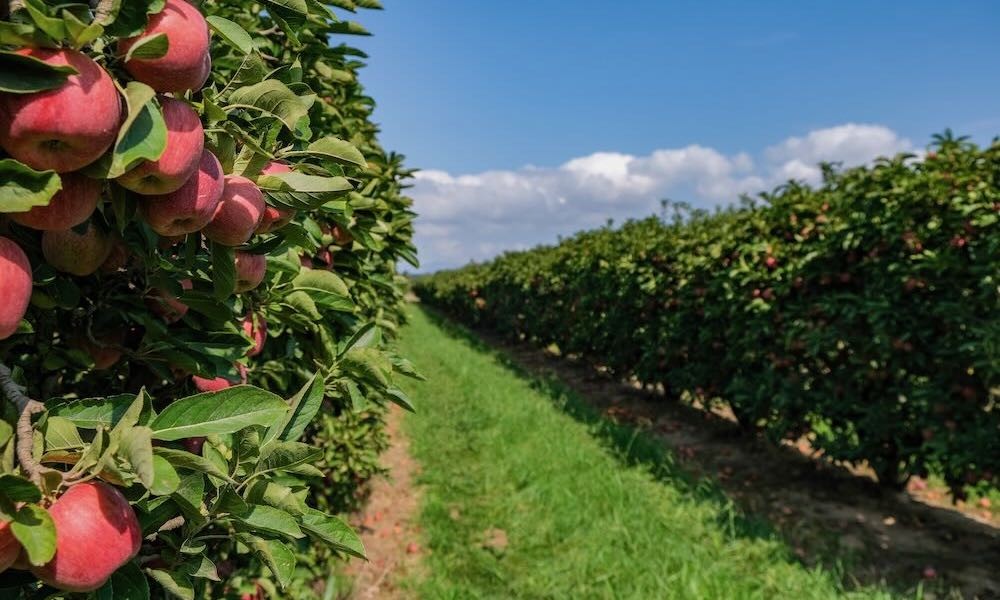 This adorable family run U Pick orchard is another Wastonville favorite. This orchard is perfect for the whole family and was specifically designed with dwarf trees so they are easily accessible for kids who want to find their own perfect apples. In addition to apples Clearview Orchard also offers pumpkins, squash, honey, lavender products and delicious apple turnovers.
Season Info:
-Season goes from September 9th through October.
-Online reservations required
-Tickets are $7 and are good for one car and 1 hour of apple picking for up to 8 people
-Apples picked are an additional cost
Located at:
Clearview Orchard
646 Trabing Road
Watsonville, CA 95076
Click here for tickets and more info: https://clearvieworchards.com/

Live Earth Farm Watsonville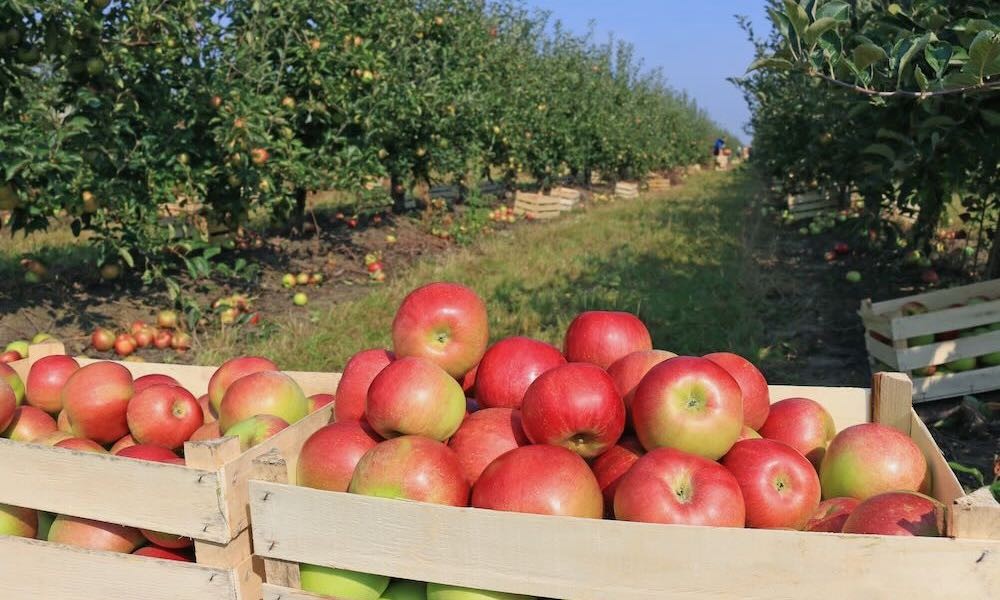 Live Earth Farm offers both apple and pumpkin picking expected to open in October. They also offer a lovely farmstand where you will find an abundance of delicious fruits, vegetables and preserves.
Season Info:
-Open weekends in October
-Visit their website to book your ticket
-Bring your own bucket or you can purchase one there for a small fee
Click here for tickets and more info: https://liveearthfarm.net/aboutus/buy-direct/farm-stand/live-earth-farm-u-pick-schedule/
Located at:
172 Litchfield Lane
Watsonville, CA 95076
Apple a Day Ratzlaff Ranch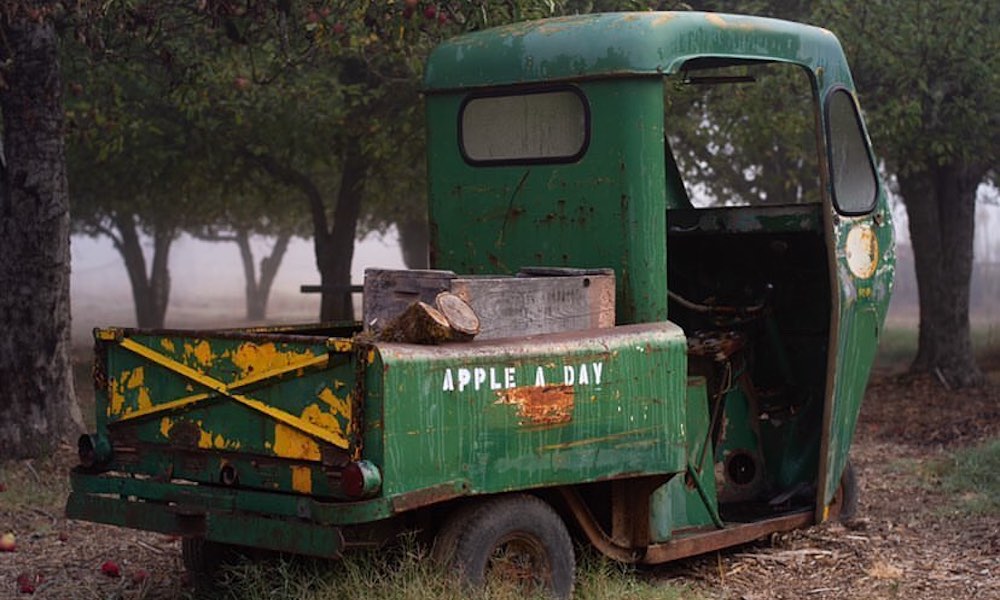 You might be familiar with this farm even if you've never been in person as they sell their delicious apple juice at Whole Foods. This adorable farm is always in high demand when the apple picking season starts so we recommend going soon after they open for the season. In addition to apple picking they also offer some delicious treats such as cookies, apple bread, popcorn and of course juice.
Season Info:
-Their season typically starts in September so keep an eye on their website for an official opening date.
-Apples are $2.50/pound
Check out their website for more info: https://appleadayranch.com/about-u-pick/
Located at:
13128 Occidental Road
Sebastopol, CA 95472
Earthseed Farm- Sebastopol

This apple farm is another very popular picking spot in Sebastopol. In addition to a wide variety of apples for picking, they also have an adorable farm store filled with all kinds of seasonal treats. Being a high demand spot, we recommend making a reservation soon.
Season Info:
-Open now on select Saturdays
-By appointment only (Reservations can be made on their website)
Visit their website for reservations and more info: https://www.earthseedfarm.org/u-pick
Located at:
Earthseed Farm
3175 Sullivan Road
Sebastopol, CA 95472
Chileno Valley Ranch- Petaluma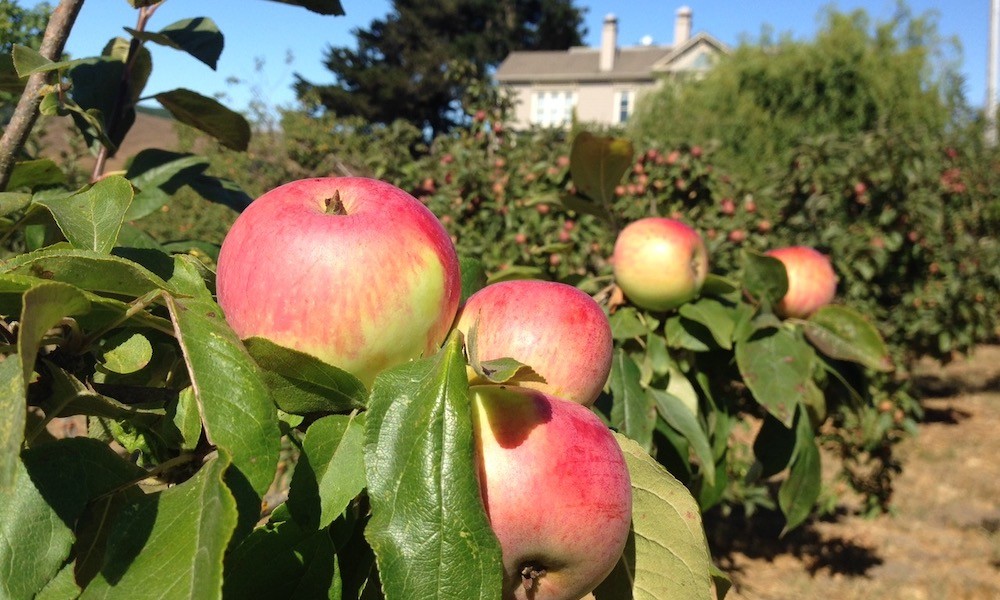 This beautiful family owned ranch is a wonderful place for apple picking just an hour outside of San Francisco. In addition to their delicious apples, Chileno Valley Ranch also offers free range eggs, honey, baked goods and grass fed beef. This U Pick spot is also in high demand so you will need to reserve your time spot soon.
Season Info:
-Advanced reservations required visit their website for the latest. Space is very limited
-$10 per family
-Apples are $2 per pound
Visit their website for reservations and more info: https://www.mikeandsallygalebeefranch.com/u-pick-apples/
Located at:
Chileno Valley Ranch
5105 Chileno Valley Road
Petaluma, CA
Lucky You Orchards- Ripon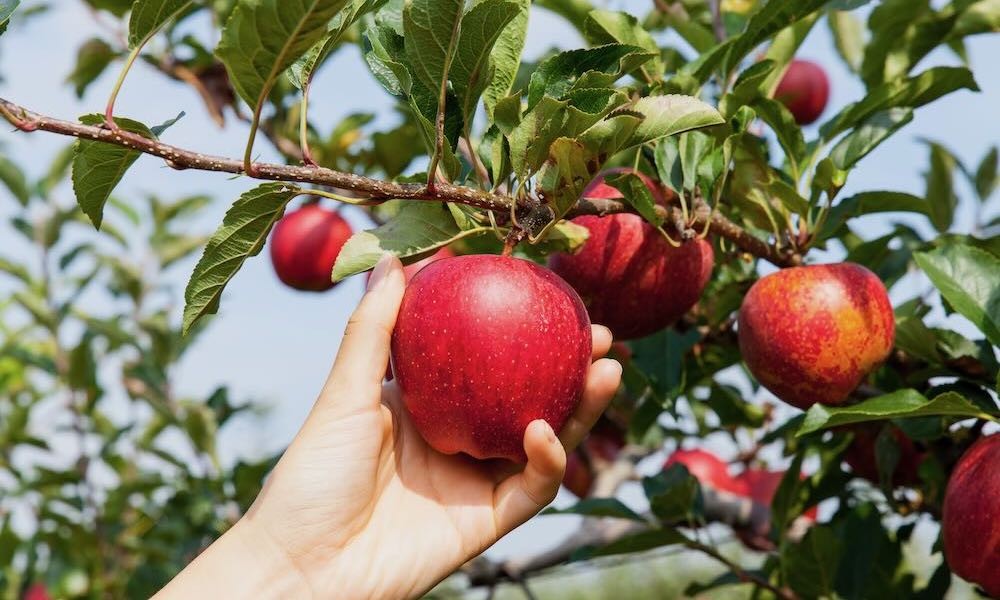 This 4th generation farm has been running for over 100 years! While relaxing amongst the trees, you can also take a tractor ride and learn about California apple growing. Picking is also allowed so bring the whole family and make a day of it.
Season Info:
-No reservations needed
-Free admission
-Apples are $2.99 per pound
Visit their website for more info: https://www.luckyyouorchards.com/visit
Located at:
Lucky You Orchards
21611 Carrolton Ave
Ripon, CA
Cloverfield Organic Farm- El Sobrante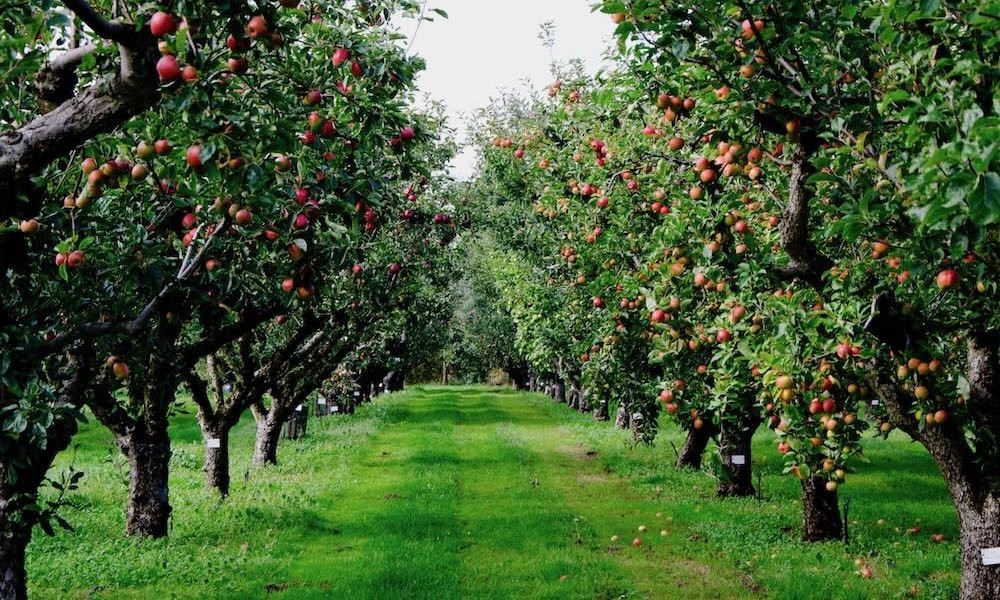 El Sobrante's first USDA certified organic farm. Cloverfield offers a wide array of apple varieties as well as other fruits and vegetables for picking throughout the year. Check their website for the full calendar of expected availability.
Season Info:
-See website for full calendar and apple varieties
-U Pick is open Fridays, Saturdays and Sundays
-Advanced reservations are not needed during regular U Pick hours
Visit their website for more info: https://www.cloverfieldfarm.us/
Located at:
501 La Paloma Road
El Sobrante, CA 94803
Apple Hill- Placerville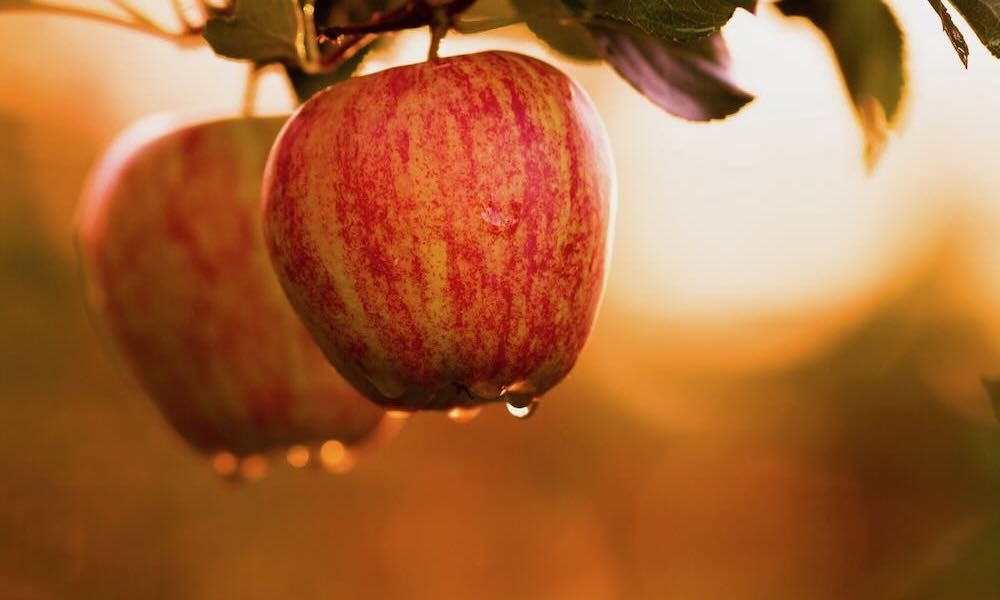 A bit of a longer trek from the Bay but well worth the road trip! Apple Hill is a beautiful region filled with lots of beautiful farms and orchards specializing in U Pick apples. However, it doesn't stop with amazing apples, the Apple Hill Region also produces tons of other wonderful items such as pumpkins, berries, christmas trees and farm bakeshops with delicious treats to name a few.
Season Info:
-Season typically runs September-December
-Check the region website for info about openings for specific farms.
Visit the region website for more info: https://applehill.com/grower-cat/farms/you-pick-farms/
Happy apple picking season! Tag @crawlsf on Instagram and tell us about your apple picking adventure!
Interesting Facts About Apples
Thousands of Varieties: There are over 7,500 known apple varieties grown worldwide, with new ones still being discovered.
Old Age: Apples have been cultivated for thousands of years. They are one of the oldest cultivated fruits in the world.
Symbol of Knowledge: The apple is often associated with knowledge and education, thanks to the story of Adam and Eve in the Garden of Eden.
Nutrient-Rich: Apples are a good source of fiber, vitamin C, potassium, and antioxidants. The saying "An apple a day keeps the doctor away" has some truth to it!
Most Popular Fruit: Apples are the most widely grown and consumed fruit in the world.
No Fat, No Cholesterol: Apples are naturally fat-free and cholesterol-free, making them a healthy snack option.
Edible Skin: Apple skin is edible and contains additional nutrients, but it's often peeled in recipes.
Variety of Colors: Apples come in a variety of colors, including red, green, yellow, and even bi-colored varieties.
Floating Ability: Apples can float in water because they are about 25% air.
Preservation: Apples can be stored for a long time if kept in a cool, dark place. They are often kept in controlled-atmosphere storage to extend their shelf life.
Cross-Pollination: Most apple varieties require cross-pollination with another apple tree of a different variety to bear fruit.
Apple Trees and Oxygen: An acre of apple trees can produce enough oxygen for 18 people every day.
Historical Significance: Apples played a significant role in various historical events, including Johnny Appleseed's apple tree planting in early America.
National Fruit: Apples are the national fruit of England.
Ancestry: The domestic apple tree is believed to have originated in the mountains of Kazakhstan in Central Asia.
Versatility: Apples are used in various forms, from fresh consumption to apple juice, cider, applesauce, and even apple pie.
Apple Picking: Apple picking is a popular autumn activity in many countries, often associated with the fall harvest season.
Blossom Time: Apple trees produce beautiful blossoms in the spring, attracting pollinators like bees.
World's Heaviest Apple: The heaviest apple ever recorded weighed 4 pounds and 1 ounce, grown in Hirosaki, Japan, in 2005.
Modern Varieties: Some of the most well-known apple varieties include Gala, Granny Smith, Fuji, Red Delicious, and Honeycrisp, among others.
Apple in Space: In 2011, apple seeds were among the first food seeds to be sent into space by NASA.
Bad Apples: Apples release ethylene gas, which can ripen and spoil other fruits and vegetables if stored together.
Apple Art: Apples have been used in art throughout history, from still-life paintings to sculptures.
Folklore and Mythology: Apples have a strong presence in folklore and mythology worldwide, often symbolizing love, beauty, and immortality.
Apple Computers: The name for the tech giant Apple Inc. was inspired by the fruit. Steve Jobs, one of the co-founders, was a fruitarian and spent time working in an apple orchard.