Where to Get the Best Sandwiches in San Francisco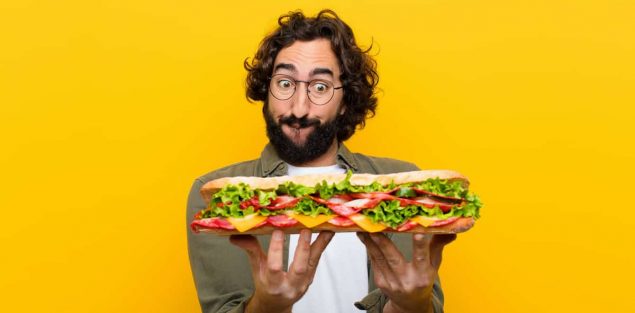 Best Sandwiches in San Francisco

From its creation in 1762 by the Earl of Sandwich, John Montagu, the sandwich has become a staple cuisine with almost limitless varieties. The combination of meat, cheese, veggies and toppings wedged between two slices of bread can be the perfect snack whether on the go, at work, in a restaurant or having a picnic at one of San Francisco's best beaches. It seems like every city has its go-to spots to grab a sandwich and San Francisco is no different. Find the best local Sandwich Spots in San Francisco (in our opinion) with our guide.
*for the purpose of this list, we are not considering burgers, cheese steaks, hot dogs or ice cream sandwiches.
The Best Sandwich Spots in San Francisco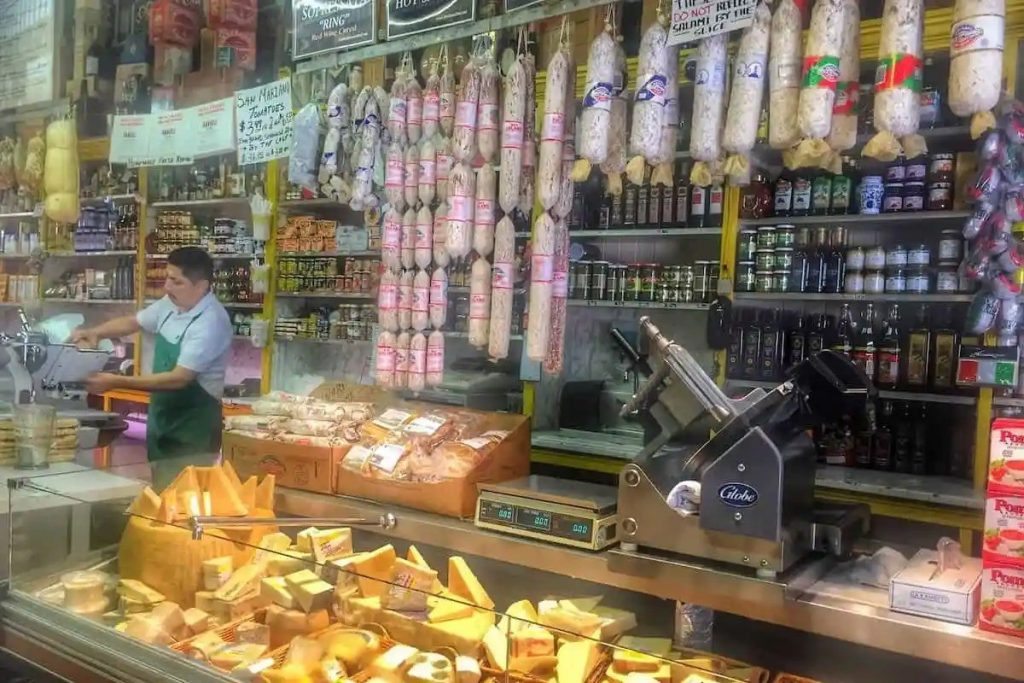 If you are looking for the most delicious sandwich in San Francisco, you can stop here. The beauty of the Molinari sandwich is that is doesn't focus on any fancy or weird ingredients, but with highest quality breads, meats and toppings that you can get. The name Molinari has become synonymous with their delicious salami, but their turkey, roast beef and other meats are equally as delicious. Choose from a variety of cheeses, dressings, spices and veggies to create your own custom masterpiece. While you can now order for delivery, we highly recommend visiting the store for the experience and also to check out some of the delicious salads, Italian sweets and pastas that are available for purchase.
Sandwich Recommendation: Salami w/ Cheddar Cheese, Mayo, Mustard, Italian Vinaigrette, Lettuce, Tomatoes and Pickles.

Molinari Delicatessen
373 Columbus Ave.
San Francisco, CA 94133
415-421-2337

Website: http://molinaridelisf.com/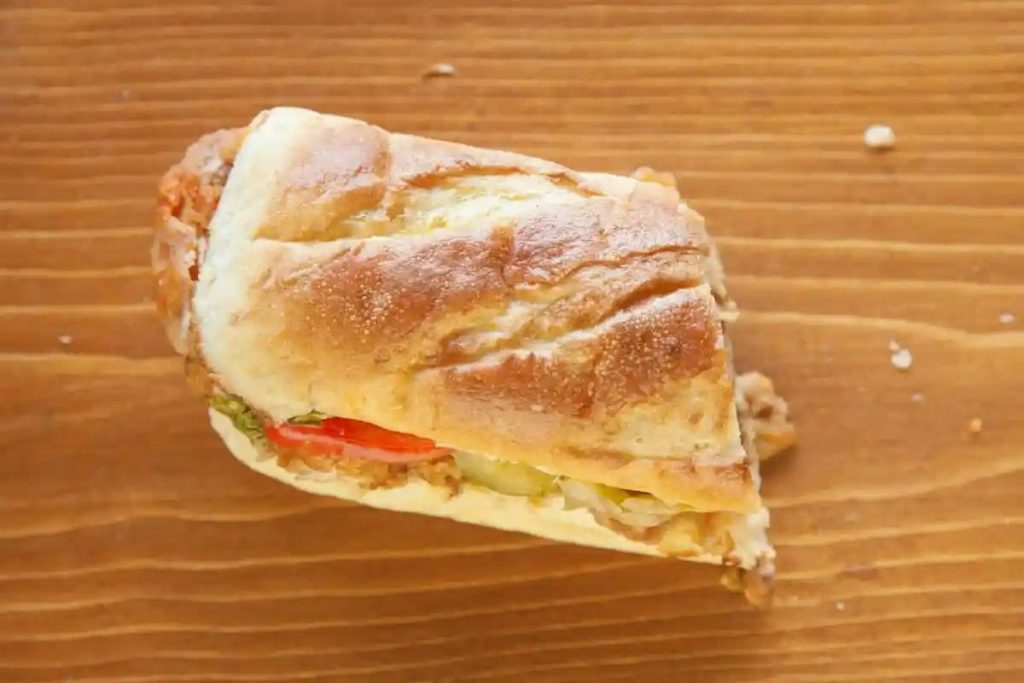 Arguello Super Market
While Arguello has a huge selection of sandwiches and pre-made foods at their deli counter, on e particular item has developed a cult-like following, for good reason. The Roasted Turkey Sandwich has become the sandwich of choice for many locals. Similar to Molinari, the secret isn't due to any new, creative sandwich design, but mainly because every ingredient is high quality and delicious. While we would like to give some more detailed reviews for the rest of the sandwiches that they offer, we just can't seem to order anything else.
Sandwich Recommendation: Roasted Turkey Sandwich w/ Cheese & Avocado
Arguello Super Market
782 Arguello Blvd.
San Francisco, CA 94118
415-751-5121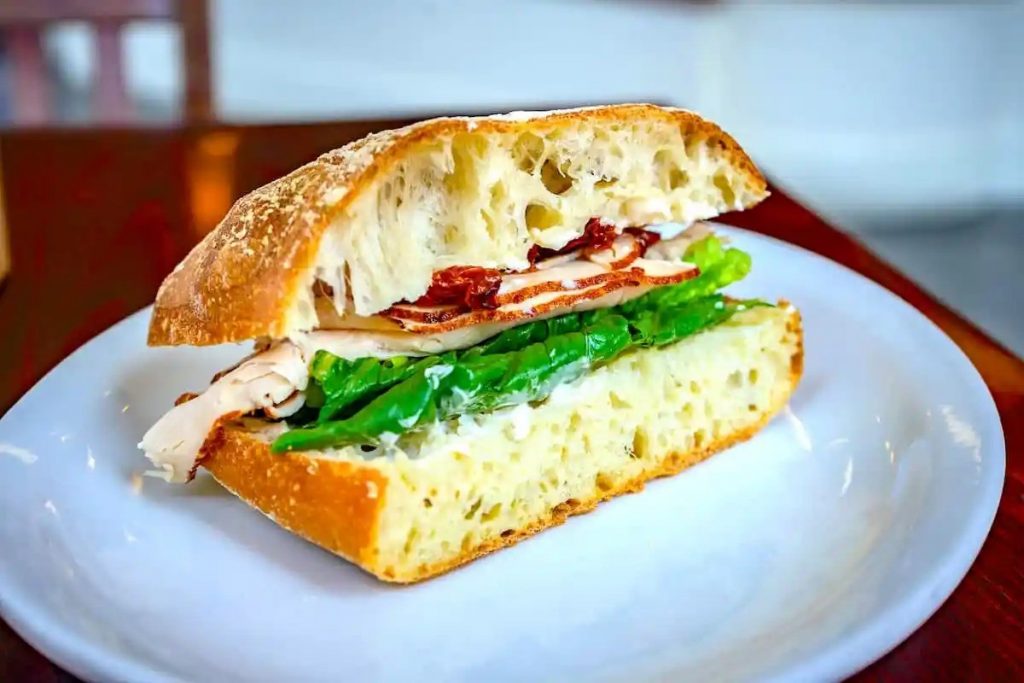 This small market and deli counter on Chestnut Street has been serving delicious homemade foods since 1929. With a full selection of salads, Italian delicacies, pastas and more, you won't leave this place hungry. The busy sandwich counter offers a full range of meats cooked on site and toppings to put on their delicious fresh baked bread. You can choose to make your own sandwich or choose one of their perfectly balanced options like The #1 Italian Combo, The Americano and the Caprese.
Sandwich Recommendation: The Americano
Lucca Delicatessen
2120 Chestnut St.
San Francisco, CA 94123
415-921-7873
Website: http://www.luccadeli.com/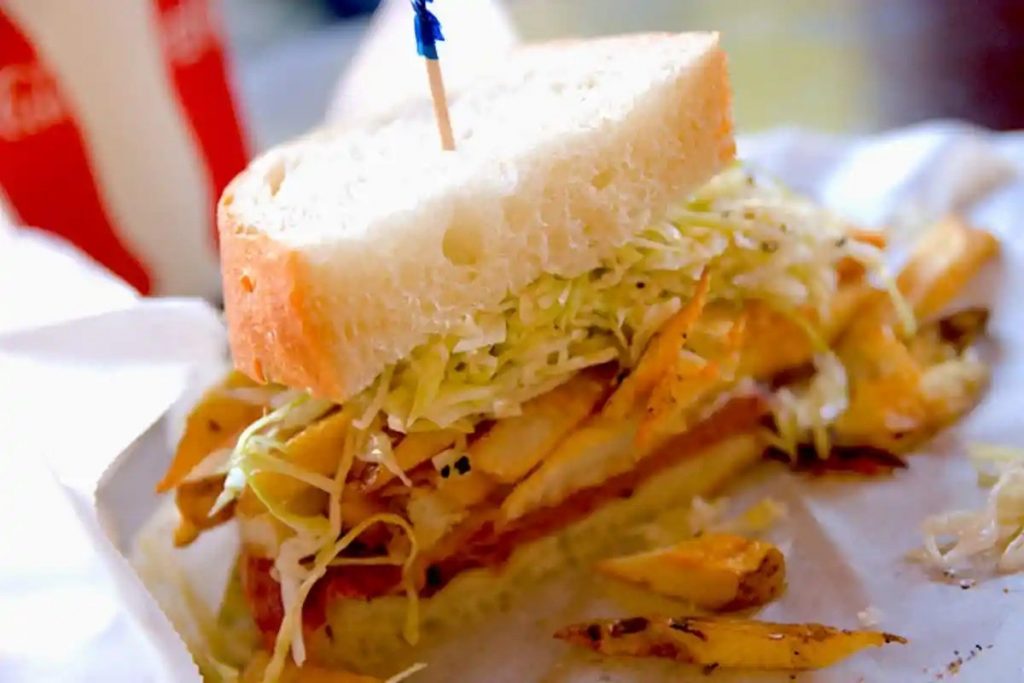 Giordano Bros.
This great spot in the mission offers sandwiches that pay homage to the Primanti Brothers Sandwich that originated in Western Pennsylvania. The "All in One" sandwiches feature meat, cheese, fries and cole slaw nestled between two thick slices of bread, a combination originally developed for truckers who wanted an easy to eat meal they could hold in their hand. The menu also features buffalo wings, fried pickles and housemade potato chips.
Recommended Sandwich: Salami with a Fried Egg
Giordano Bros.
3108 16th St.
San Francisco, CA 94103
415-437-2767
Website: http://www.giordanobros.com/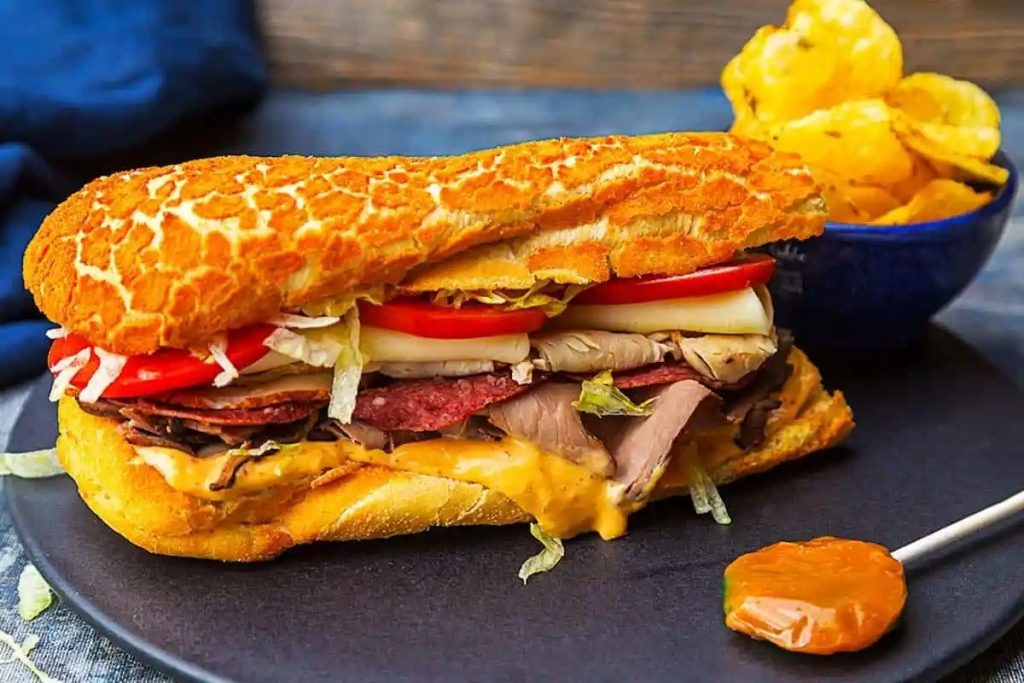 Ike's Sandwiches

Since this famous San Francisco sandwich shop opened in 2007, it has achieved an endless number of "best sandwich" awards and was featured in the show Man vs. Food. From their creative combinations of ingredients to their "secret sauce" being spread on all sandwiches & baked into the bread, Ike's has an amazing selection of flavors to satisfy even the most sensitive palette.

Sandwich Recommendation: The Matt Cain

Ike's Sandwiches
901 Polk Street
San Francisco, CA 94109
415-351-1972

Website: http://www.loveandsandwiches.com/
Other great Restaurants and Sandwich shops Recommended by Readers:

Calabria Bros.
4763 Mission St.
San Francisco, CA 94112
415-239-2555

Website: http://calabriabrosdeli.com/


Pop's Sandwich Shop
737 Portola Dr.
San Francisco, CA 94127
415-681-9501

Website: http://www.pops-sandwichshop.com/


Lucinda's Deli & More
535 Scott St.
San Francisco, CA 94117
925-209-0523

Website: http://lucindasdeli.square.site/


Little Lucca
724 El Camino Real
South San Francisco, CA 94080
650-589-8916

Website: http://www.littlelucca.com/


Rhea's
800 Valencia St.
San Francisco, CA 94110
415-282-5255


Turner's Kitchen
3505 17th St. B
San Francisco, CA 94110
415-621-3505

Website: http://turnerskitchensf.com/


Tortas Boos Voni
5170 Mission St.
San Francisco, CA 94112
415-585-5880


Lou's Cafe
5017 Geary Blvd.
San Francisco, CA 94118
415-379-4429

Website: http://www.louscafesf.com/


Yellow Submarine
503 Irving St.
San Francisco, CA 94122
415-681-5652
Submarine Center
820 Ulloa St.
San Francisco, CA 94127
415-564-1455

Website: http://www.submarinecenter.com/
Saigon Sandwich
560 Larkin St.
San Francisco, CA 94102
415-474-5698

Website: http://places.singleplatform.com/saigon-sandwich-2/menu


The Sentinel
37 New Montgomery St.
San Francisco, CA 94105
415-769-8109

Website: http://www.thesentinelsf.com/

Cheese Plus
2001 Polk St.
San Francisco, CA 94109
415-921-2001

Website: http://www.cheeseplus.com/


Blue Fog Market
2567 Gough St.
San Francisco, CA 94123
415-931-9331

Website: http://www.bluefogmarket.com/


Gene's Liquor & Deli
2201 Taraval St.
San Francisco, CA 94116
415-681-4880

Website: http://www.outsidelands.org/podcast/WNP335_Genes_Liquors

AK Subs
397 8th St.
San Francisco, CA 94103
415-241-9600

Website: http://aksubs.net/
Honorable Mentions


Deli Board
1058 Folsom St.
San Francisco, CA 94103
415-552-7687

Website: http://www.deliboardsf.com/


Limoncello's
1400 Sutter Street
San Francisco, CA 94109
415-638-6361

Website: http://www.limoncellostogo.com/


Roxie Food Center
1901 San Jose Eve.
San Francisco, CA 94112
415-587-2345

Website: https://postmates.com/merchant/roxie-food-center-san-francisco



Hazel's Kitchen
1319 18th St.
San Francisco, CA 94107
415-647-7941

Website: http://hazelskitchen.com/


Marina Submarine
2299 Union Street
San Francisco, CA 94123
415-921-3990


Tartine Manufactory
595 Alabama St.
San Francisco, CA 94110
415-757-0007

Website: https://www.tartinebakery.com/