The Best Pumpkin Patches in the San Francisco Bay Area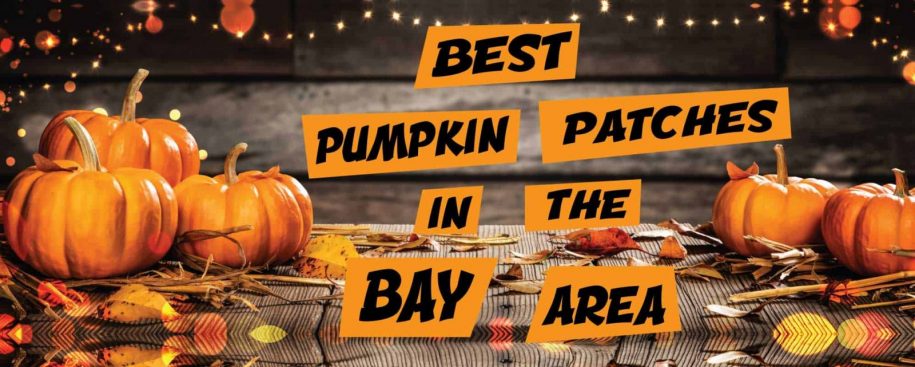 It's that time of year again and we couldn't be more excited to go in search of the perfect pumpkins for our Halloween. Here are our top picks for Bay Area pumpkin patches and some more Fall fun!
NORTH BAY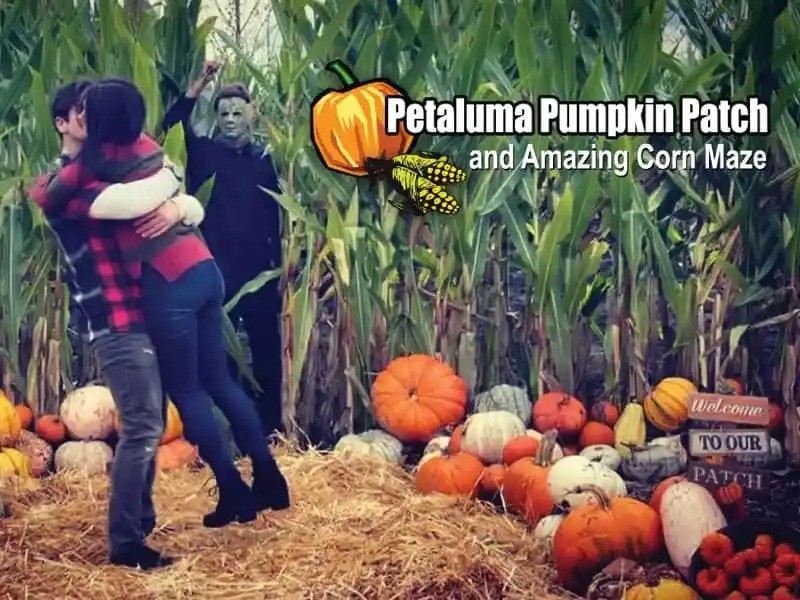 Petaluma Pumpkin Patch & Amazing Corn Maze
The Petaluma Pumpkin Patch offers 5 acres of locally and sustainably grown pumpkins grown by 4th generation Petaluma Farmer Jim Groverman. To find your perfect pumpkin you have the option to wander the fields or choose one that is on display. They offer an incredibly wide assortment of shapes and sizes so you are sure to find the perfect pumpkin for you.
The Amazing Corn Maze, designed each year by Farmer Jim, is 174 rows which is the equivalent of 13.2 miles and spans across 4 acres! The maze is open during the day but if you are looking for something a little spookier you can experience the maze in the dark on Friday and Saturday nights. Bring your flashlights and your friends!
SAN FRANCISCO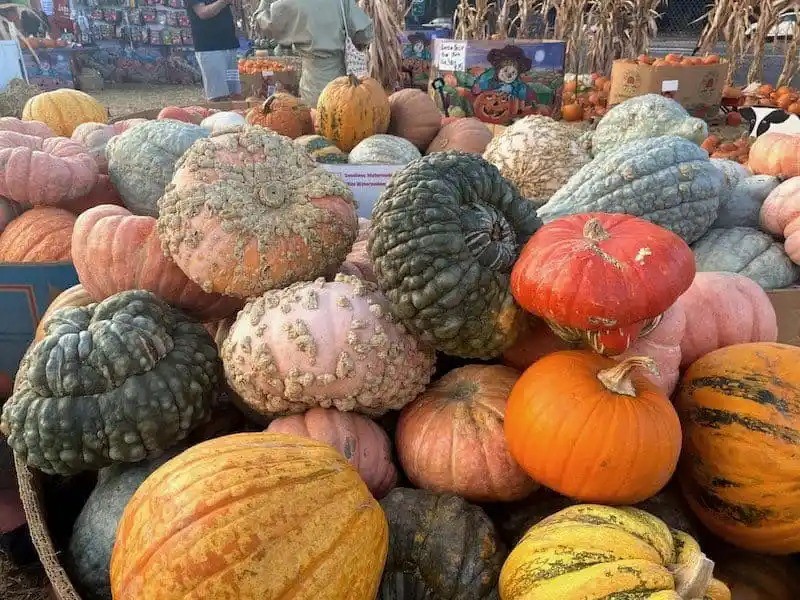 The Great Pumpkin Patch San Francisco
If you're looking for the perfect pumpkin but want to stay in the city, check out The Great Pumpkin Patch on Sloat Blvd. This patch offers a wide variety of pumpkins and gives you farm country vibes in the middle of city life.
HALF MOON BAY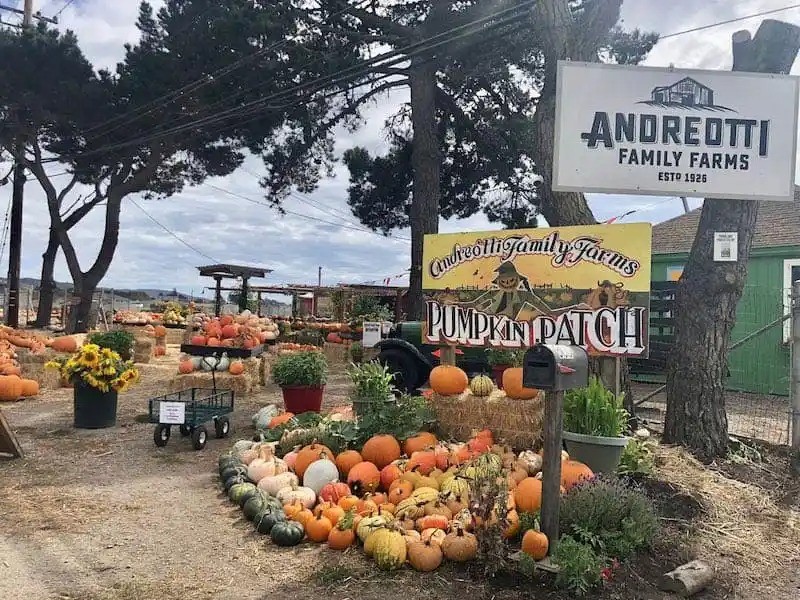 Andreotti Family Farms
This beautiful family farm started in 1926 and not only offers an amazing pumpkin patch, but it also features a U Pick Sunflower Field! Bring your own cutters, some comfortable shoes and find your perfect bunch. The farm offers tons of fantastic photo opportunities for your family or Instagram content needs. They even have a resident photographer that you can book a session with.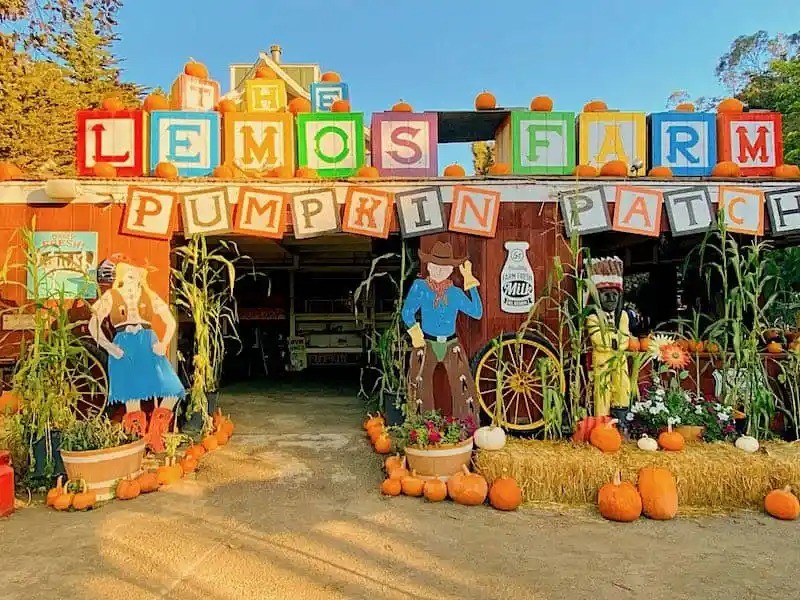 Lemos Farm
This incredible and expansive farm offers a huge pumpkin patch along with tons of family friendly attractions including pony rides, train rides, haunted house, farm slide, barn jumpers, hayrides, petting zoo, and one very special attraction Goat Yoga!!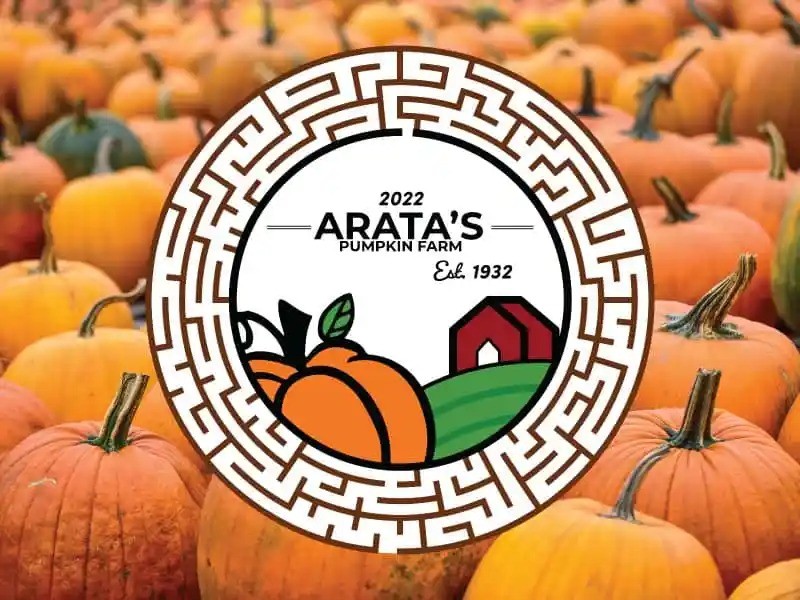 Arata's Pumpkin Farm
Another Half Moon Bay Pumpkin favorite, Arata Farms was started by brothers John and Clarence Arata in the 1930's. In addition to pumpkins the farm features a giant hay maze, haunted barn, hay rides, a petting zoo, pony rides and a train.
SOUTH BAY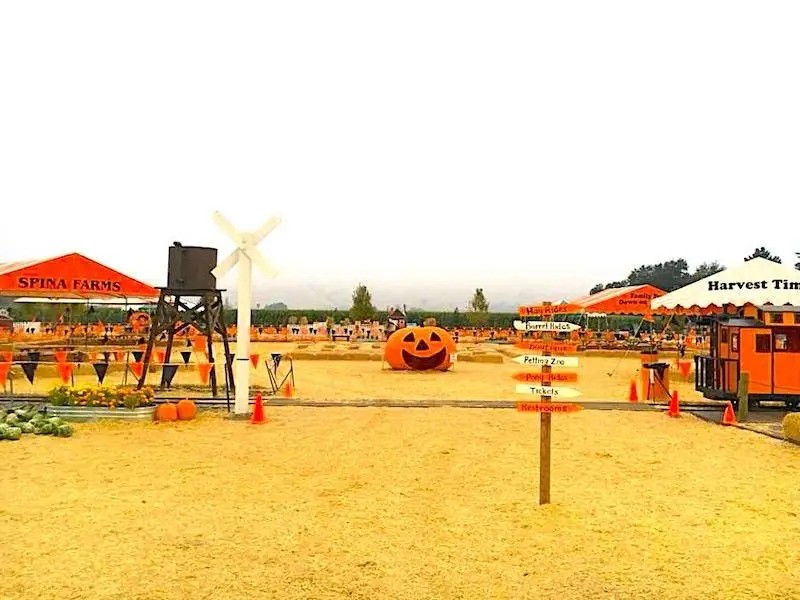 Spina Farms Pumpkin Patch Morgan Hill
Spina Farms Established in 1944, not only offers an expansive Pumpkin Patch but also has a wide array of activities. The family friendly activities include an Express Train, a Cow Train, Hayride, Corn Maze, and their specialty Pumpkin Blasters which allow you to launch pumpkins into the sky from giant cannons!
EAST BAY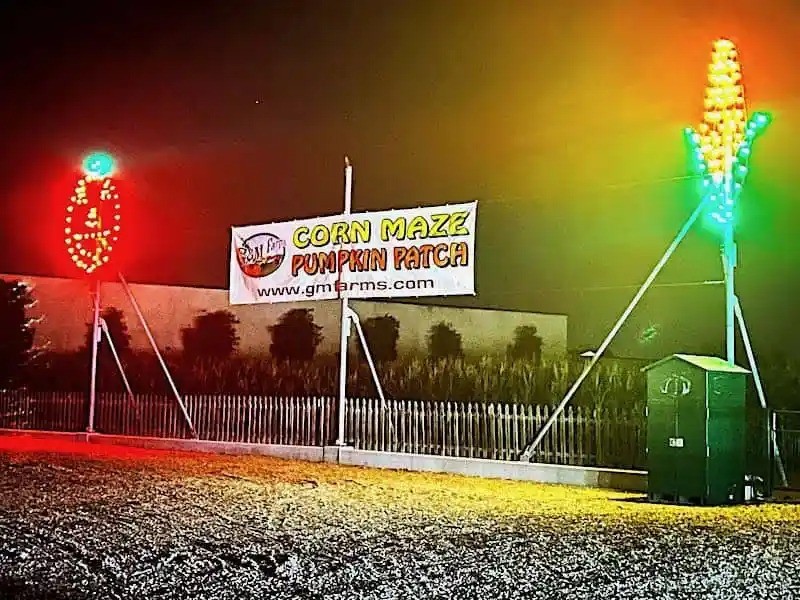 G&M Farms Livermore
For our East Bay friends our go to patch is G&M Farms in Livermore. The expansive farm offers a wide variety of pumpkins as well as fresh produce. They also offer tons of additional family friendly attractions including farm animals and a straw bale maze and a haunted corn maze. Plus pony rides, jumping pillows and hayrides on the weekends.