The Best Food and Drinks to Try at Barley San Francisco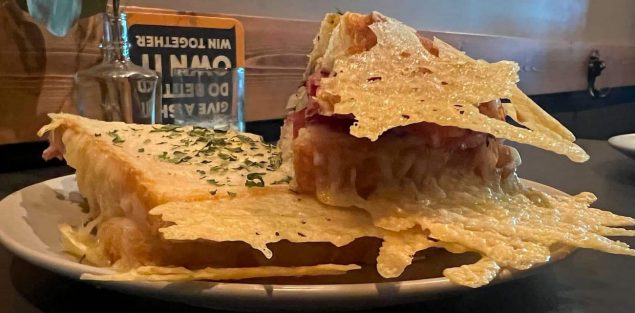 It wouldn't be a surprise if you haven't heard of Barley. The newly-opened bar & restaurant was a project that started 2 years before opening on January 21, 2021, well before COVID-19 hit the United States. With citywide restrictions and quarantines in the headlines, there wasn't an easy way to build buzz for a new spot in San Francisco. However, with the city of San Francisco finally starting to get back to normal, it's time to get out there and enjoy some of San Francisco's newest additions and Barley should be at the top of your list. 
The concept for Barley was conceived by Erik Anderson, former partner at Fly Bar on Divisadero, so although it is his first solo venture, he has plenty of experience in the industry. Rather than take over an existing spot, like he did with Fly Bar, Erik found a vacant retail space and started from scratch. The design of the bar, beer & wine selections and the food menu were all created according to Erik's concept, with an expert-level attention to detail.
Barley
1038 Polk Street
San Francisco, CA 94109
---
Phone:
415-827-5155
---
Website:
---
Hours:
M-F: 12PM to 12AM
With just a small selection of salads and sandwiches, the food menu at Barley is simple. However, each item on the menu brings together a sophisticated combination of ingredients and flavors that will make you savor every bite. Each of the items also pairs perfectly with the hand-picked selection of beers and wines, so make sure to ask the bartender for suggestions.
THE FOOD: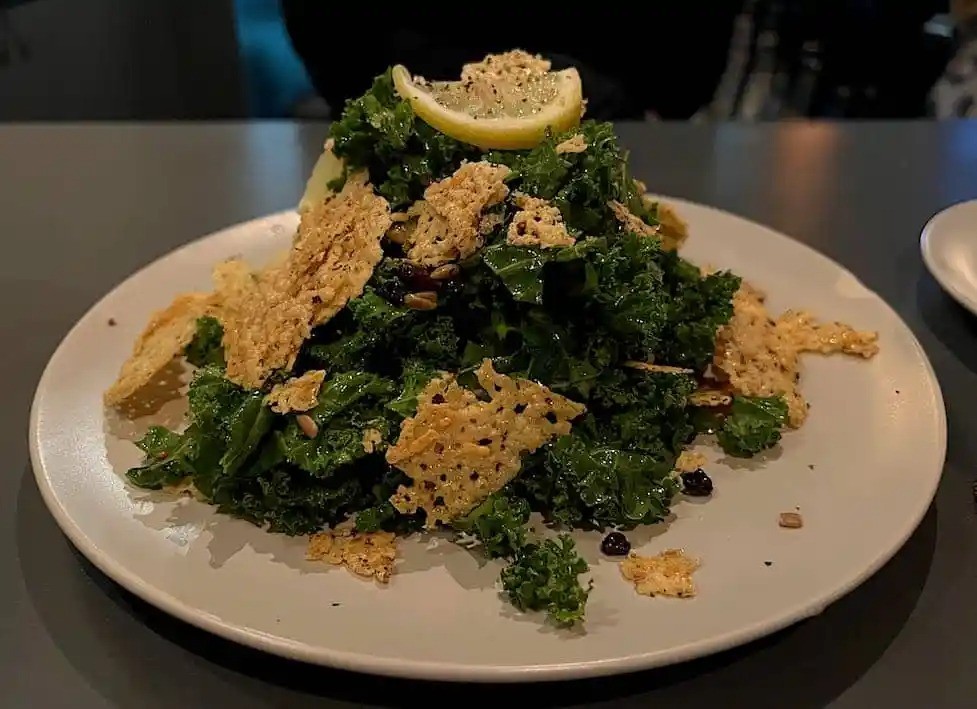 Cali Kale Salad
Since we were planning to dive into some delicious, cheesy sandwiches, we decided to start off with a salad, specifically the Cali Kale Salad, which was recommended by our server. Due to the fact that we are not big fans of cilantro, we opted to switch to lemon oil dressing instead of the creamy housemade cilantro dressing. The dish was a great start to the meal, consisting of kale, pistachios, sunflower seed and sweet dried currants mixed with the refreshing lemon oil dressing. Those flavors alone would have made the salad a hit, but the addition of the fresh-baked parmesan crisps really added a savory, crunchy goodness that complemented the dish perfectly.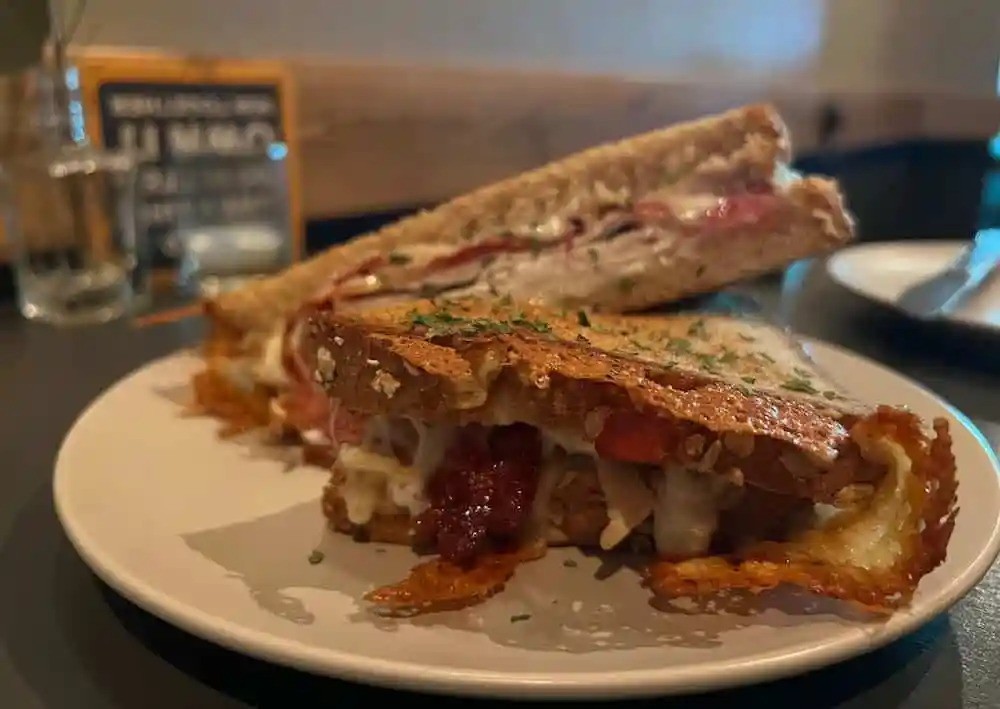 Lovibond Melt
After finishing the kale salad, we were ready to try some of Barley's sandwiches, also known as "Melts". It was a tough choice, but we decided to start off with the Lovibond Melt. "Lovibond" seemed like an odd name for a sandwich so we decided to do some mid-dinner googling to see what it meant and found that the name refers to a scale that measures the darkness of grains when brewing beer. Higher "Degrees Lovibond" means a darker malt. Now, with that mystery solved, we were ready to get back to eating.
The Lovibond Melt is one of the most popular items on the menu and for a good reason, it is incredibly delicious. The sandwich is piled high with turkey breast, crispy bacon and provolone between 2 slices of whole wheat bread and grilled to perfection.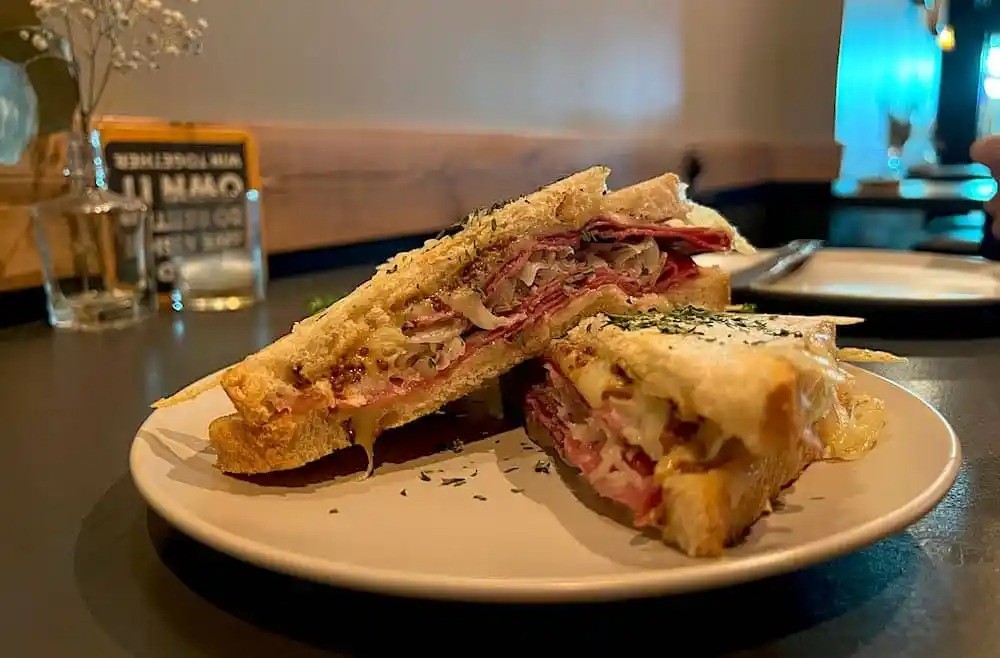 Kraeusen Melt
Although our plan was to try as much of the menu as possible, we started to realize that the large portion sizes were starting to catch up with us and we were only going to be able to try one more tasty item. Our final selection of the night was the Krausen Melt. A delicious flavor combination of pastrami, swiss cheese, sauerkraut and stone ground mustard, the sandwich had a delicious helping of crispy cheese that had oozed out while it was on the grill.
All in all, we were definitely pleased with each of the items and you definitely get a lot of bang for your buck. One salad and two sandwiches were more than enough to fill up two people and with each item costing $9.95, it was an amazing deal considering the quality of the ingredients and large portions.
THE DRINKS:
Barley features a rotating selection of craft beers and wines as well as a few specialty items.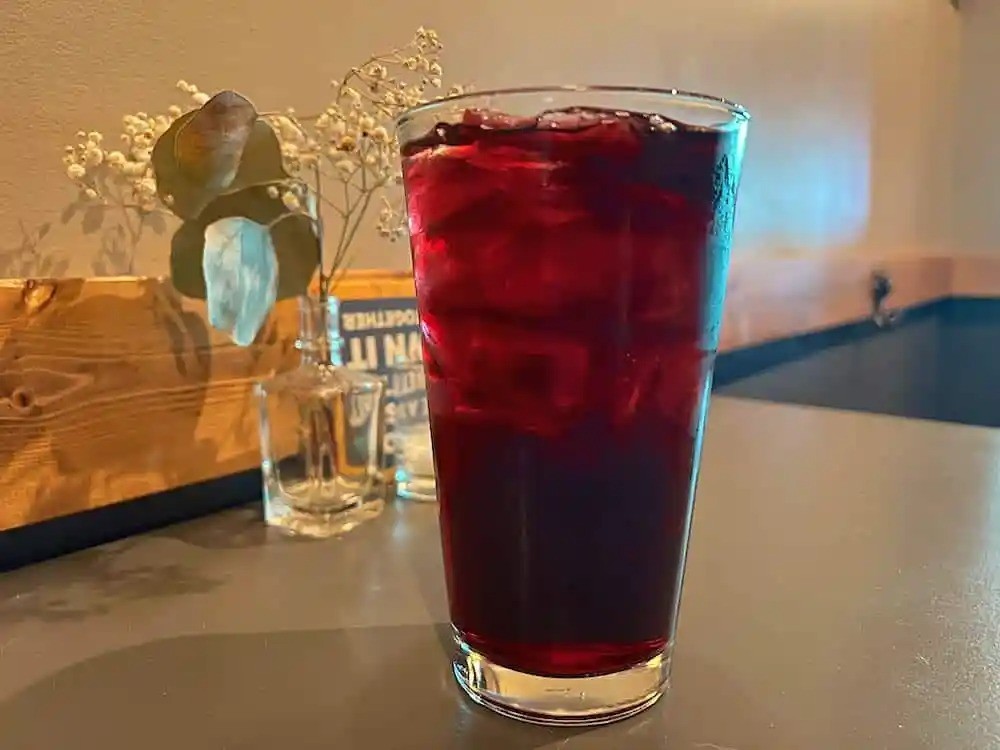 Sangria
Whenever we see "Housemade Sangria" on a menu, we will always give it a try and Barely definitely didn't disappoint. For only $6 you get a large, pint glass of sweet sangria.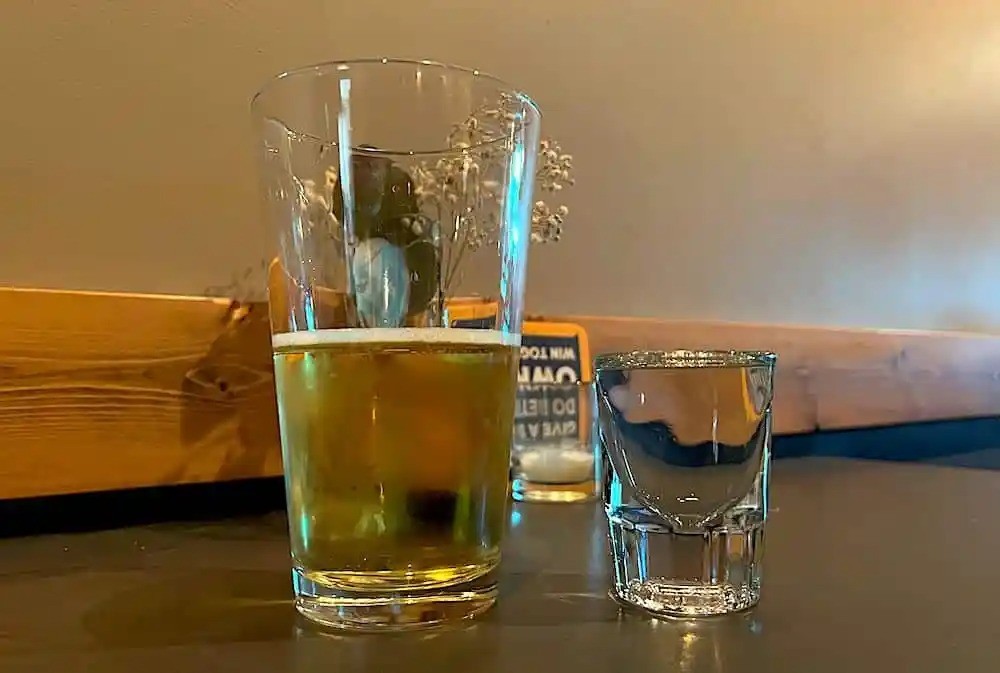 Drops
Barley's signature drink item, the "Drop", is drink that combines a selection of different alcoholic beverages dropped in a half pint of hard apple cider. Options include Sake, Sangria, Hard Kombucha and more. Since we already were enjoying the Sangria, we opted for a Sake Drop, which was a perfect after-dinner treat.
Other food options we can't wait to try: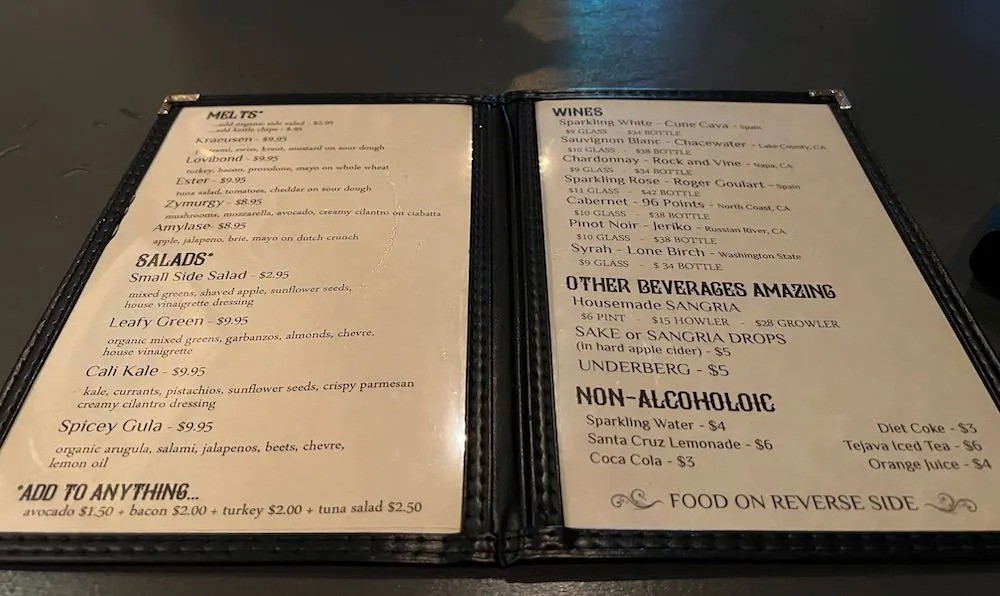 Ester Melt
Homemade Tuna Salad, Aged Cheddar and Tomatoes on Grilled Sourdough Bread
Amylase Melt
Fuji Apples, Double Cream Brie, Mayo and Pickled Jalapeño on a Dutch Crunch Roll
Zymurgy Melt
Sauteed Mushrooms, Avocado, Mozzarella and homemade Creamy Cilantro Sauce on a Ciabatta Roll
Leafy Green Salad
Organic Mixed Greens, Almonds, Chevre and Garbonzos with a House Vinaigrette
Spicy Gula Salad
Organic Arugula, Pickled Jalapeños, Zoe's Signature Salami, Tangy Pickled Beets and Fresh Baked Parmesan Crisps with Lemon Oil