National French Fries Day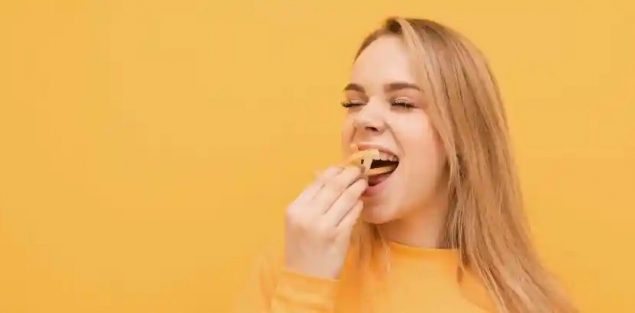 Whether you like them with just salt, smothered in cheese, drowned in gravy or dipped in vinegar, french fries are one of those things that pretty much everyone likes. I mean, have you ever heard anyone say "I hate french fries"? One of the most popular side dishes in the world, french fries can complement almost any main dish.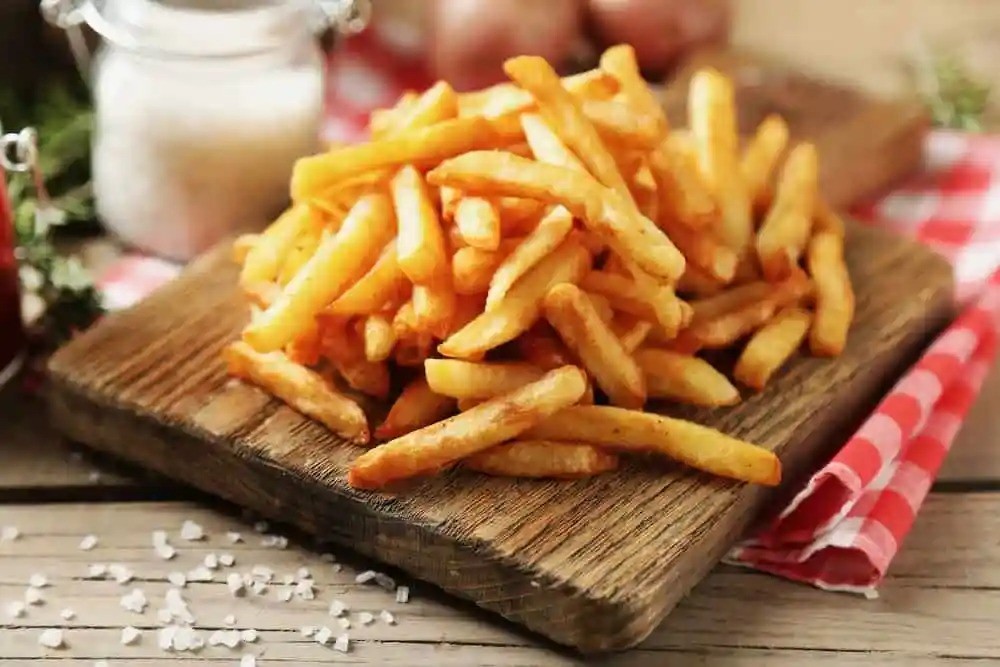 The History of French Fries
Now since these delicious, crispy-fried potatoes are commonly called "French Fries", you may assume that the popular side dish was definitively invented in France. This would make the most sense, however the origin and invention of the french fry is not quite that simple. In fact, there are many foods that, probably due to lack of good record keeping a long time ago, are actually claimed by several different people or places. Foods like Apple Pie, Baklava, Crème Brûlée, Hummus, Kimchi and even Hamburgers all have a questionable history with different countries making the claim. It could even be possible that some of these food items were, in fact, invented in different places at different times.
Even the use of the potato as a food has unknown origins, with both Chile and Peru claiming to have used the starchy tuber first. Regardless of where potatoes first became an suitable food source, the introduction of potatoes to Europe is something that most historians can agree on. As the story goes, Jimenez de Quesada (a Spanish explorer) discovered a village in Colombia in 1537 where potatoes were being eaten and brought some back to Spain. Soon after being introduced in Italy, potatoes eventually were spread throughout Europe.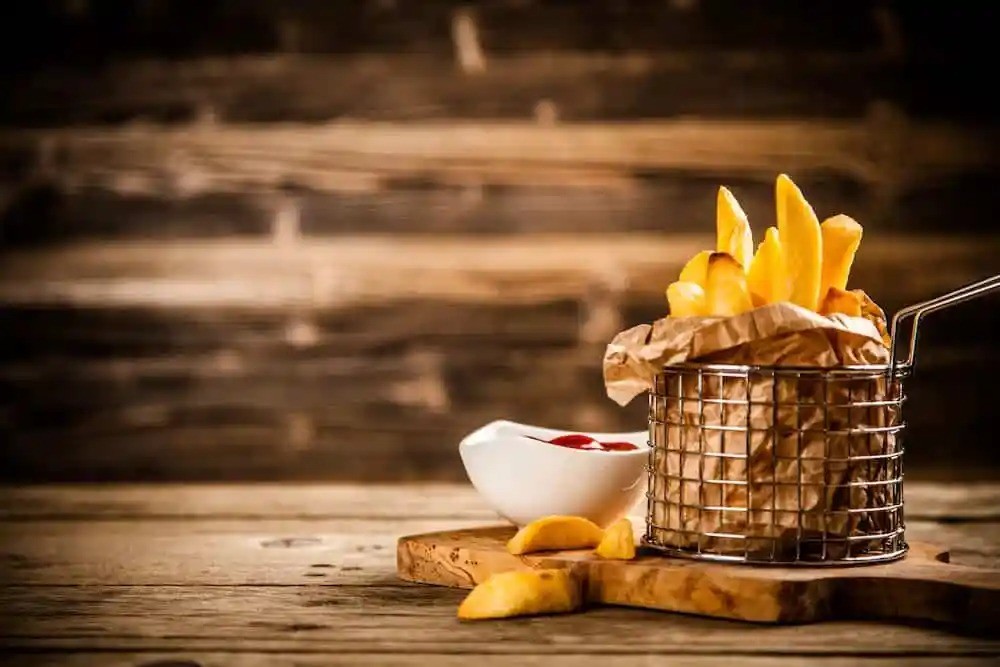 So who exactly did invent the French Fry?
Both Belgium and France have very interesting and detailed stories about how they came up with the delicious treat. For Belgium, the claim is that the french fry was first created in the early 1700s when they were looking for a new fried side dish to go with their meals in the winter. Throughout most of the year, Belgian people enjoyed small, fried fish alongside their main courses and when rivers froze over during the coldest months of the year, the fish were unavailable. Many years after the potato was introduced to the country, some culinary genius decided to cut the root vegetable into small strips and fry them like the fish they were used to. Seems like a plausible story, but the French have their own version. This incredibly long and detailed version of the invention of the french fry in France involves a French Army medical officer (Antoine-Augustine Parmantier), time spent in prison, the banning of potatoes in France for over 20 years, a remarkably clever historical "PR campaign" to make potatoes seem like a coveted and rare food item and the eventual cooking of french fries or, as the French called them, frites. If you want to read the whole story, check out the well-written article from todayifoundout.com HERE. Regardless of who actually came up with the idea to cut up a potato, fry it and eat it, we're just glad that it happened (although kudos to France for slapping the name "french fries" on the fried snack and pretty much taking all the credit)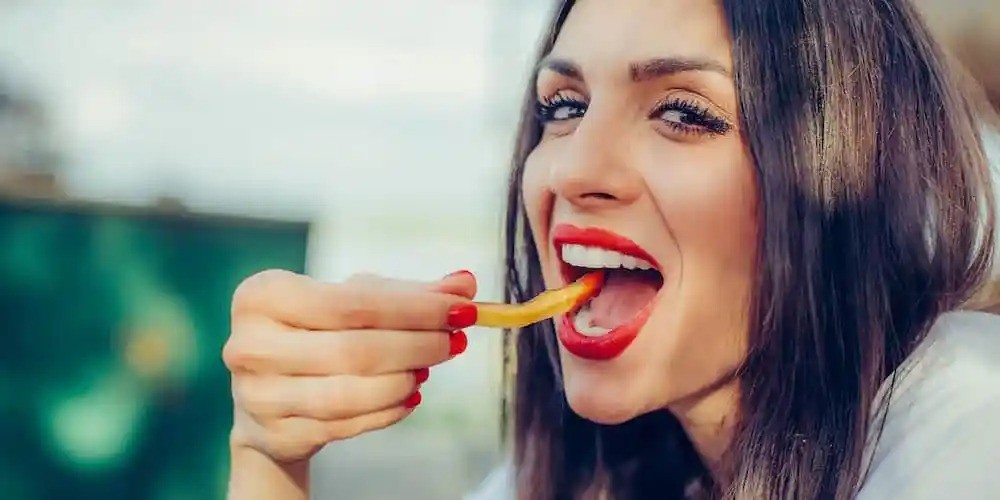 National French Fries Day
It seems like there is a Holiday for just about everything these days. Besides the major ones like Halloween, St. Patrick's Day, The Holidays (Christmas, Hannukha, Kwanzaa, etc.) New Year's Eve, Memorial Day, etc. there are also a whole bunch of unofficial (or kind of official) holidays celebrating all kinds of things from weird to weirder. Every year, you can look forward to Hoodie-Hoo Day, Stuffed Mushroom Day, Plum Pudding Day, National Drink Wine Day, If Pets Had Thumbs Day, Be Nasty Day, Ear Muff Day and, of course, National French Fry Day. Every year, on July 13, you can head to you your favorite restaurant or pop some potatoes in your home deep fryer that you bought on Amazon and never actually used and not feel guilty at all about the amount of fat, carbs and calories that you are jamming in your mouth. Even better, it is a great day to score some kick-ass deals or even a free order of fries from all of your favorite "guilty pleasure" fast food restaurants. Here are some of the best french fry deals for 2021:
National French Fries Day Deals:
McDonald's: Get a free order of fries when through the Mcdonald's App when you opt-in to the rewards program.
*If one order of free fries just won't satisfy you, you can always enter the McDonald's World Famous Fans Contest. The winner will receive free fries for life or one million MyMcDonald's Rewards points.
Red Robin: Free, unlimited refills on bottomless fries and sides (Sweet Potato Fries, Steak Fries, Kettle Chips, Broccoli, Garlic Fries and Side Salads) with the purchase of an entrée or a burger.
Carl's Junior: Sign up for the Carl's Junior promo club and buy a Western Bacon Cheeseburger and you will receive a free small fries plus a small beverage.
Wendy's: Treat yourself to a free large fries when you make a purchase through the Wendy's App.
Wing Boss: Order 10 or more wings and get a free order of Cajun Fries or Seasoned Fries with the promo code "FREEFRIES"
Mooyah Burgers, Fries & Shakes: Sign up for Mooyah Rewards through the App and get a free order of fries. 
Smashburger: Purchase any sandwich or burger and get a regular size Smash Fries, Regular Fries or Sweet Potato Fries for only $1.
Burger King: Grab a large Fries for just $1 when you order through the Burger King App.