Napa Valley Bus Rentals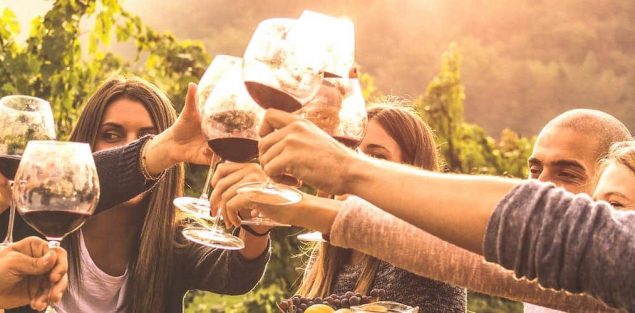 The Best Way to Rent a Bus in Napa
Northern California is an amazing place to visit with an amazing amount of things to do. With attractions like Lake Tahoe, Yosemite, Silicon Valley, San Francisco, Pebble Beach and, of course, Wine Country, the area is a popular place to live and visit. The wines of Napa Valley and Sonoma Valley are known worldwide as the conditions in Northern California's Wine Country allow for the perfect conditions for growing a variety of grapes. Winery Tours are a great way to experience wine country at its best.
Winery Tours consist of renting a vehicle, such as an SUV, Sprinter, Minibus or Party Bus and getting together with a group of friends or family to spend the day in Napa Valley, Sonoma Valley or both. There are tons of wineries to choose from (there are more than 800 wineries in the two valleys combined) so you will be able to select the spots that suit your tastes the best. The region has a wide variety of wines to taste like Chardonnay, Pinot Noir, Merlot, Cabernet Sauvignon and Zinfandel as well as some stellar sparkling wines. To set up a winery tour, contact us ad let us know the date of your trip, number of people in your group and what you want to do and we can take care of all the planning. We can put together a great itinerary to include some amazing wineries that we recommend and make sure to include any wineries that you choose. We know the wineries that are great for large groups and can take care of the reservations to make sure your trip will run smoothly.
Although winery tours are probably the most popular activity in the area, there are lots of other reasons for bus rentals in Napa Valley. It is a very popular place for weddings, so there are a lot of bookings for reception shuttles, airport transfers, wedding photo transportation and specialty vehicles for the arrival of the bride and groom. If you need to rent a bus when you are visiting Napa Valley or Sonoma Valley, contact us today for a free quote.