Best Escape Rooms in the San Francisco Bay Area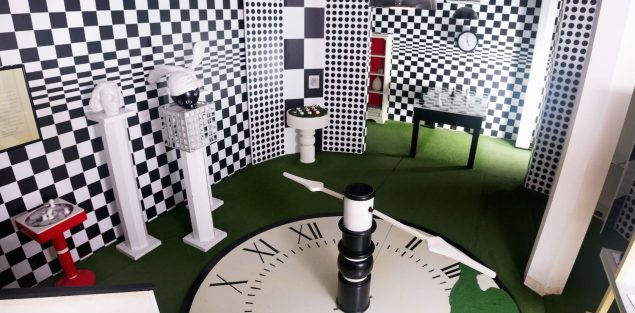 Imagine being trapped in a world of enigma, with time ticking relentlessly, and the fate of your journey hanging by a thread. Your heart races as you decipher cryptic clues, your mind whirls with puzzles that seem impossible, and your adrenaline surges with each passing moment. Welcome to the exciting world of escape rooms in the San Francisco Bay Area, where anyone can transform into an amateur detective and the line between reality and fantasy blurs in the pursuit of a singular goal: escape.
The Escape Room concept most likely influenced by the popular "escape the room" video games with some reference to Scavenger hunts and haunted houses. Although Escape Rooms are a relatively new concept (the first one called SCRAP opened in 2007 in Kyoto, Japan), the trend has expanded all across the world. The San Francisco Bay Area has a large number of fun, escape room experiences each offering a unique narrative and thrilling challenges. From the tech-savvy streets of San Francisco to the tranquil vineyards of Napa Valley, the Bay Area's escape rooms cast a spell that transcends boundaries. Whether you're a seasoned puzzle solver or a newcomer to the realm of escapism, prepare to be astounded by the creativity, innovation, and sheer excitement that await you in the Bay Area's top escape rooms.
A great group activity for around Halloween, or pretty much any time of the year, you can't go wrong with booking an experience. If you are looking to things to do in the San Francisco Bay Area, here are some of the best Escape Rooms you can visit.
Palace Games
Escape rooms aren't just about solving puzzles; they're about experiencing history and mystery in a thrilling way. At Palace Games, you can embark on a journey through time and knowledge with their four distinct escape rooms.
The Roosevelt Escape Room
Step into the shoes of Teddy Roosevelt's elite team of American innovators as they prepare for World War I. With challenges that will test your wit and sometimes your physical abilities, it's an immersive historical adventure. Ideal for groups of 6 to 8 players, this 90-minute experience is a thrilling way to step back in time.
The Edison Escape Room
Venture into a secret laboratory created by the legendary inventor Thomas Edison himself. Solve innovative trials and puzzles as you search for his hidden laboratory in the Palace of Fine Arts. With a 100-minute duration, this room is perfect for groups of 4 to 8 players.
The Great Houdini Escape Room
Join the ranks of the brilliant minds of the 20th century as you take on Harry Houdini's challenges. In this 80-minute adventure, you'll unravel the magician's enigmatic puzzles and prove yourself as the master escape artist. Gather a group of 6 to 8 friends for a mysterious and exciting time.
The Attraction
Delve into the unknown with "The Attraction." This room, which premiered at San Francisco's World's Fair in 1915, is a mysterious marvel waiting to be explored. After an extensive restoration, it's ready for brave souls like you to uncover its secrets. Gather a team of 4 to 8 players, and prepare for approximately 2 hours of mind-bending mystery.
Location:
Palace Games
3362 Palace Drive
San Francisco, CA 94123
---
Escape SF
Escape SF offers a unique twist on escape rooms, focusing on immersive storytelling and high-tech tricks. With the Financial District as its backdrop, it's the perfect place for corporate outings or Halloween-themed adventures with friends.
Escape From Alcatraz
Don't be fooled by the name; this escape room is not on Alcatraz Island but in the heart of San Francisco. It replicates the infamous prison, challenging you to escape before the guards change shifts. With prices ranging from $89 to $198, it's an exciting way to spend time with friends.
King Arthur's Legacy
Embark on a quest to find the legendary sword Excalibur and restore light and justice to the land in this immersive room. At $135 to $273, it's an adventure that will require teamwork and quick thinking.
Escape from Blind Tiger Bar
Travel back to the Prohibition era and unravel the secrets of a speakeasy in this thrilling escape room. With prices ranging from $89 to $198, you'll need your wits about you to succeed.
Gingerbread Cottage Escape Game
For a more family-friendly escape experience, try the 45-minute "Gingerbread Cottage Escape Game." At just $99, it's suitable for kids and provides a fun Halloween activity for the whole family.
Sabotage
"Sabotage" takes escape gaming to the next level with a fully automated 75-minute puzzle game suitable for large teams of 20 to 30+ players. With spy gadgets, logic, and observation skills at play, it's an unforgettable experience that can be hosted at their location or brought to yours.
Location:
Escape SF
602 Kearny St.
San Francisco, CA 94108
---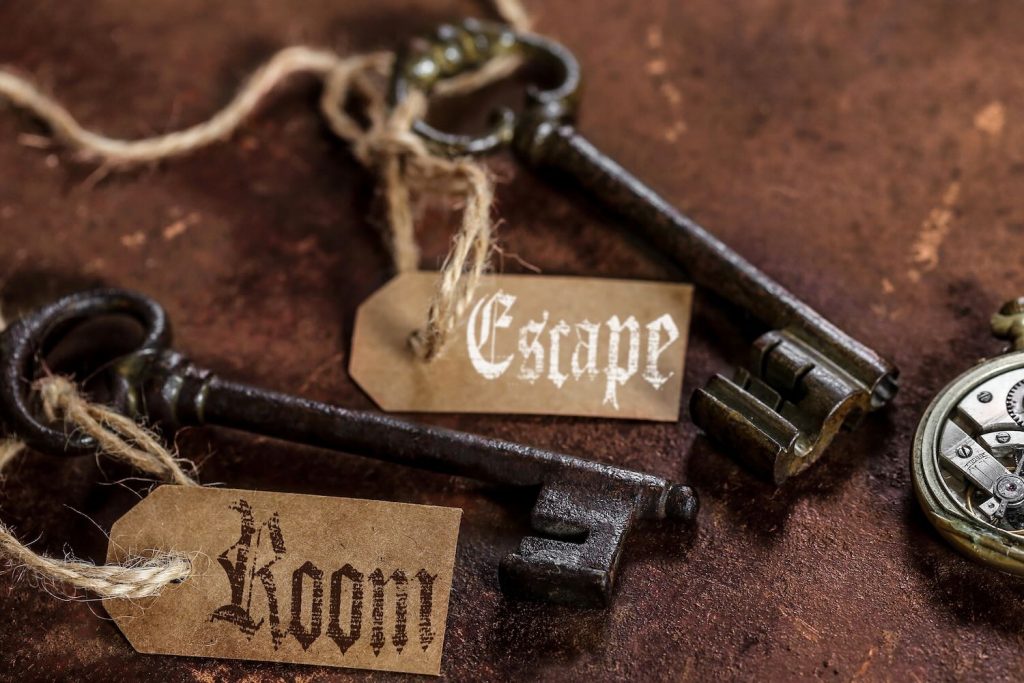 Reason Escape Room
Reason Escape Room stands out with its fusion of escape room challenges and cutting-edge technology. It's perfect for Silicon Valley companies and those seeking collaborative problem-solving experiences.
Glitch ($48/pp)
A multi-room experience designed for large teams, "Glitch" incorporates VR, 3D printing, thermo scanning, holograms, and more. You'll venture into a fab with a glitch and try to prevent a global catastrophe. This future-tech adventure is for teams of 10-20 and is available only in San Francisco.
Lola 2 Mars ($40/pp)
In "Lola 2 Mars," a single-room experience designed for small teams, you must repair a Martian mining outpost and make a moral decision that will shape the future of space exploration. It's an intimate adventure for 5-9 players.
Sonar ($52/pp)
"Sonar" offers a multi-room experience for large teams, blending VR, 3D printing, holograms, and deep ocean science. You'll dive into an underwater world to uncover mysteries and wonders. Gather a team of 10-30 players for this futuristic adventure.
Location:
Reason Escape Room
364 11th Street
San Francisco, CA 94103
---
PanIQ Escape Room
PanIQ Room in the Mission District is all about immersive adventure. Their escape rooms are designed to take you on thrilling journeys through time and fantasy.
Medieval Madness
Enter a world of rebellion and sin as you face horrifying punishment. Can you escape a life of debauchery and carnal pleasure before it's too late? This dark and intense escape room is perfect for groups of up to 7 players.
Wizard Trials
Take the final trial to become an Assistant Wizard in the world of Master Diaphugius. Solve magical challenges and rescue the missing cat, Mikla, in this fantasy-themed escape room. It's ideal for 2-7 players.
The Red Wire
Your team of MI5 agents must uncover a foreign spy's hideout in London and prevent an impending attack. Can you decipher the clues and save the day? This escape room is designed for 2-7 players.
Location:
PanIQ Escape Room
2146 Mission St
San Francisco, CA 94110
---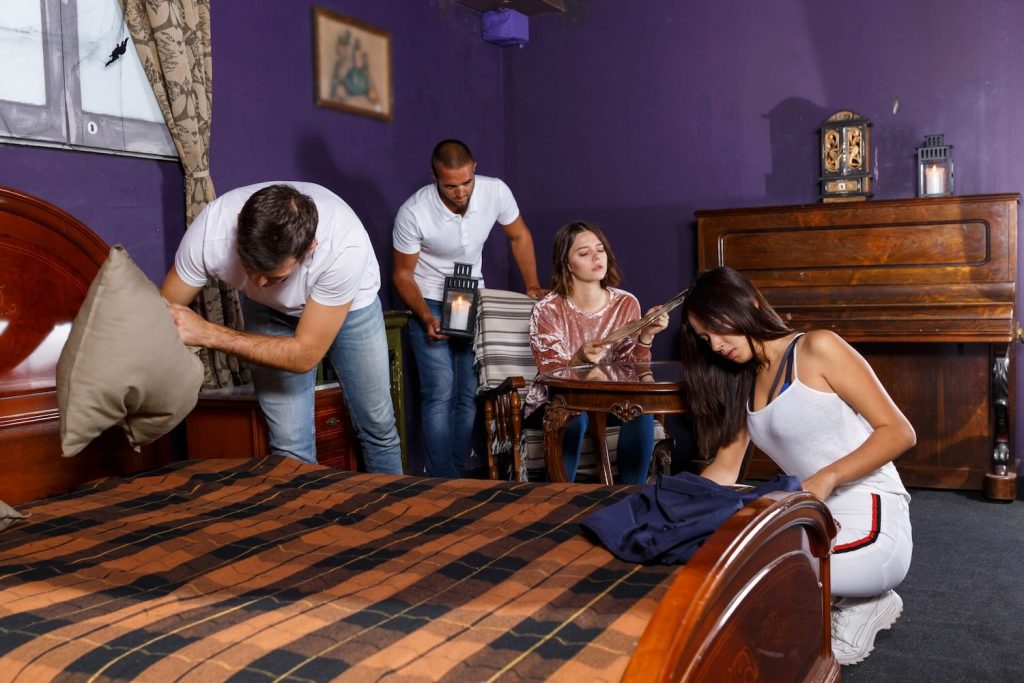 Escapology
Located between North Beach and Fishermen's Wharf, Escapology offers premium escape game experiences in the heart of San Francisco.
7 Deadly Sins
Step into a chilling Halloween tale involving an ill-fated church service, the 7 Deadly Sins, and an evil minister. Solve riddles, puzzles, and clues in this dark and suspenseful escape room. Can you escape before the clock strikes midnight?
Lost City
Join the quest for treasure in this thrilling escape room inspired by the explorer Archibald Tucker. Face the challenges of the lost journal and escape the temple within 60 minutes to prove your worth.
Antidote
Race against time in Dr. Walter Brandt's abandoned laboratory to find the antidote to a deadly virus. This high-stakes escape room will test your problem-solving skills and teamwork.
Mansion Murder
As Robert Montgomerie, you must uncover family secrets and solve a murder mystery in this escape room set in the Kildermorie Estate. Can you solve the case in just 60 minutes?
Narco
In a thrilling twist, you find yourself involved in a dangerous drug cartel. Your choices will determine whether you escape or become a part of a criminal operation. Act quickly to gather evidence and make your decision.
Location:
Escapology
430 Bay St
San Francisco, CA 94133
---
Escape Oakland
Escape Oakland offers a variety of live escape room experiences suitable for family and friends, corporate team-building, and birthday celebrations. In these immersive rooms, you'll need to find clues, solve puzzles, and work together to escape within 60 minutes.
The Society
Every year, an elite group known as The Society selects new members through their mysterious annual soiree. You've received an invitation and now must prove your worth. Over the course of 60 minutes, you'll face initiation challenges that test your wit and skills. Can you impress the members and become part of this infamous secret society?
The Bunker
In the remote wilderness of Northern California, a famous scientist turned recluse met an untimely end. As local park rangers, you're called to investigate the scene and stumble upon a hidden bunker. With the door ajar and lights on, it's time to uncover the scientist's secrets and find out what he was working on.
The Alchemist
Travel back to 1925 when new technologies were booming, and alchemy was on the brink of extinction. Professor Darlin, the last serious alchemist, is seeking apprentices to teach the craft. You've been invited to his personal office workshop to undergo trials and achieve the ultimate goal of any alchemist: turning lead into gold.
Spy Game
TITAN, a notorious spy syndicate, has kidnapped Ben Nerdork, the CEO of Super Large Tech Co, a company known for mining personal data. TITAN aims to steal critical data and hold the world at ransom. You have just one hour to pay the ransom by retrieving the codes they seek. Your mission is to locate their hideout and rescue Nerdork before it's too late.
Location:
Escape Oakland
522 7th Street
Oakland, CA 94607
---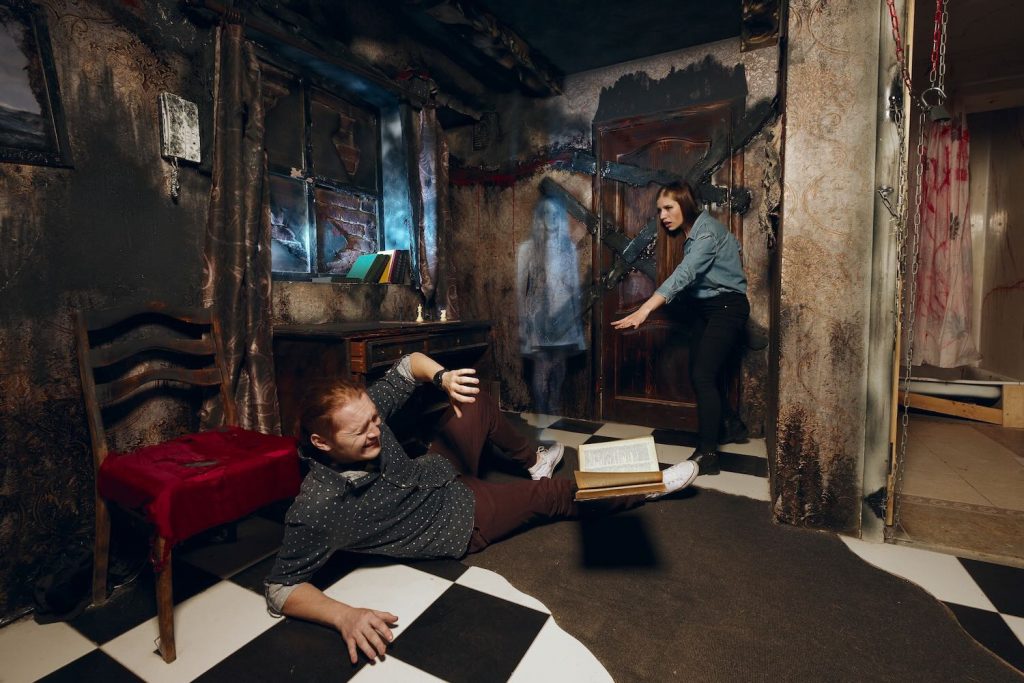 Omescape San Jose
Omescape San Jose offers five unique escape room experiences in a 5,500 square foot venue. With themes ranging from whimsical to intense, these rooms will challenge your problem-solving skills and teamwork.
Kingdom of Cats
Imagine accidentally entering the Kingdom of Cats, ruled by Austin Schrodinger. To avoid imprisonment, you must participate in the championship tournament and compete as a human. Solve puzzles and complete the tournament to secure your freedom.
Dark Altar
At the mysterious Copenheimer Museum, the head curator plans to gain godly power through a dark ritual. Your task is to enter the museum, confront the dark power, and thwart the ritual before it's too late.
Joker's Asylum
Enter the asylum created by The Joker himself, magnifying his insanity. You must unravel the mysteries left behind by his doctor before The Joker returns and finds you. This room offers a high level of difficulty.
Pandemic Zero
A super virus has swept the world, and you've discovered the location of a top-secret lab. With the city under quarantine, you must find the hidden entrance in the sewers, create a cure, and save humanity before it's too late.
Sorcerer's Sanctum
Trapped in a house occupied by great magicians, you and your friends must work together to solve magical puzzles and escape from the spell before it's too late.
Location:
Omescape San Jose
625 Wool Creek Drive, Suite E
San Jose, CA 95112
---
Omescape Sunnyvale
Omescape Sunnyvale offers seven escape room experiences in a 16,000 square foot venue. From chaotic kitchens to tense mobster rivalries, these rooms provide a diverse range of challenges.
Undercooked
Step into Chef Ramses II's chaotic kitchen, where you'll try to serve as many dishes as possible before the food critic arrives. Your goal is to earn the most money by completing orders and finding ingredients in this fast-paced culinary adventure.
Midnight in Hong Kong – Team vs. Team
Experience an intense head-to-head competition between rival mobster gangs in Hong Kong. Split into two groups, the Dragon and Tiger gangs, and battle for control of the city. Each player has unique roles and personal puzzles, making it an epic escape room experience.
Chaos in the Galleria
After the theft of the world's fifth-largest diamond, you've been enlisted to recover it from the famous Galleria Mall. Time is of the essence as you race against the clock to escape with the diamond and avoid being caught as accomplices in a historic heist.
The Apartment Nextdoor
Seeking an affordable room in the Bay Area, you find what seems like the perfect place. However, there's something more to this apartment than meets the eye. Do you leave or stay to uncover its secrets in this light horror experience?
Kingdom of Cat-tastrophy
The Kingdom of Cats is in turmoil, and you must help restore peace. Lady Aurora, the rightful heir, has been captured, and clans are battling for the throne. As smart humans, you're called upon to bring unity to the kingdom.
Forsaken Temple
Venture into a cursed temple that no one has entered for a thousand years. Your group must find the archaeologist's missing mentor and cleanse the Forsaken Temple of its evil spirits in this 90-minute experience.
Robotopia (Soft-Opening)
Help the government explore the retro-futuristic world of Robotopia, created by Dr. Sarah Cube. Your investigation unit must uncover its secrets and discover advanced AI technology that could benefit humanity.
Location:
Omescape Sunnyvale
1135 E Arques Ave
Sunnyvale, CA 94805
---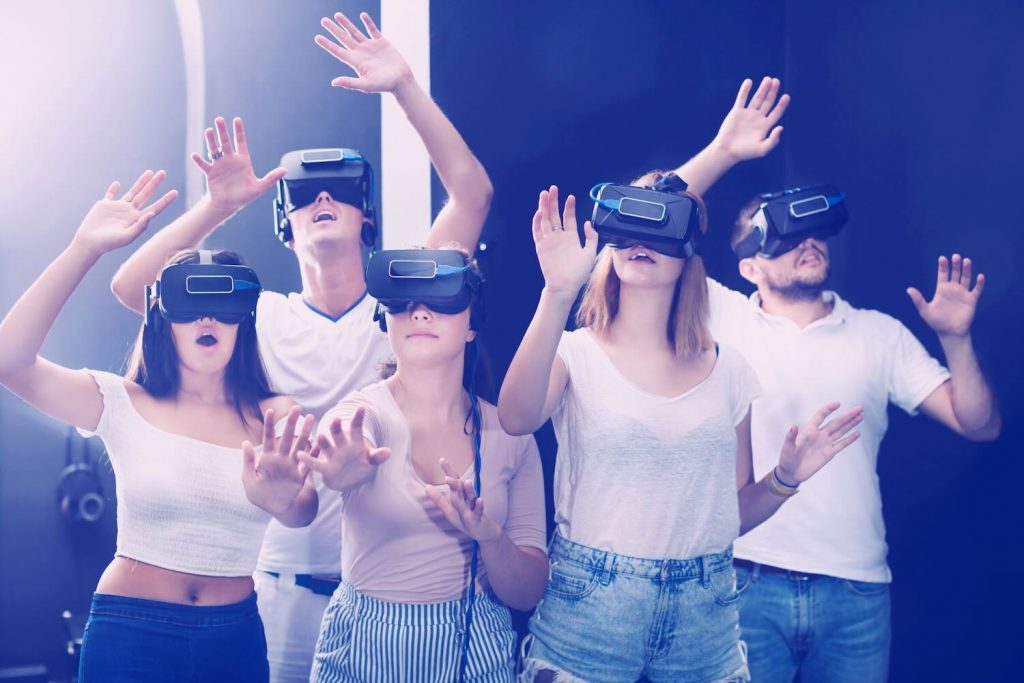 Zscape Games
Zscape Games offers three thrilling escape room experiences in their San Ramon location. In these real-life adventures, you'll need to discover clues, solve puzzles, and escape within 60 minutes.
The Toy Box Escape Room
Shrunken down to the size of a footstool, you've entered a magical small-scale adventure. To escape The Toy Box before your parents return, you must complete your grow machine using surrounding objects in clever ways.
Prison Break Escape Room
Falsely imprisoned for a crime, you don't plan on staying locked up. Use the limited resources in your cell and an alibi's help to escape before the Warden discovers your plans in Prison Break.
The Ritual (Scary Room Coming Soon!)
Cursed by reading strange markings, you have only one hour left until certain demise. Venture to the graveyard and discover where an evil man conducted his experiments, all while completing the ritual to break the curse.
Zscape Games also offers Virtual Reality Escape Rooms, combining elements of escape rooms with the immersion and excitement of virtual reality for mind-blowingly unique adventures. These VR experiences feature high-resolution graphics, hand tracking, haptic feedback, and more for an unforgettable experience.
Location:
Zscape Games
2110 Omega Rd – Ste E
San Ramon, California, 94583
---
Cubic Escape Room
Cubicescape offers an escape room experience like no other. Originating from Shanghai, China, in 2012, Cubicescape's mission is to transport you into gripping stories while challenging your puzzle-solving skills. With a strong presence in China and the UK, they've now brought their immersive escape rooms to San Jose, California. At Cubicescape, they believe that an excellent escape room goes beyond mere puzzle-solving. Their rooms are meticulously designed to blend puzzles seamlessly with compelling narratives, offering an emotional rollercoaster ride that might leave you in tears or astonishment. Many of their rooms have received international acclaim, including the Best Escape Room Award in China in 2017.
Experience:
Be In The Story: Immerse yourself in an intense and immersive storyline that goes far beyond simple puzzle-solving.
The Clock Is Ticking: You'll have either 60 or 90 minutes to think on your feet, collaborate with your team, and advance the story.
Save The Best Until End: Expect surprises and anticipate sequels to the captivating stories.
Escape Room Experiences at Cubic Escape Room:
Memento (60 Minutes)
Genre: Suspense
Difficulty: 3/5
Players: 2-6
Age: 13+
Description: Plagued by severe memory loss, you're haunted by recurring nightmares. Can you follow the trail of carefully planted clues to uncover the secrets of your past and the meaning behind your nightmares?
Room 2217 (75 Minutes)
Genre: Drama
Difficulty: 3/5
Players: 2-6
Age: 13+
Description: An anonymous letter brings news of your missing fiancée. To save her, you're faced with a heart-wrenching choice – assassinate a hotel guest or lose her forever. The clock is ticking, and your decision will shape your destiny.
Project Delta (90 minutes)
Genre: Sci-Fi
Difficulty: 4/5
Players: 3-8
Age: 13+ (Warning: Flashing Lights)
Description: As part of the Project Delta mission, board the Venus Spaceship on a critical assignment. Will you revolutionize human genetics or fall prey to the project's dark secrets as you explore other terrestrial planets for colonization through genetic engineering?
Location:
Cubic Escape Room
2470 Berryessa Rd, Suite D
San Jose, CA 95133
---
ATG Escape Rooms
About:
ATG Escape Rooms in Concord, California, offers an immersive escape room experience where you and your friends or team are placed inside themed rooms. You have 60 minutes to decipher clues, solve puzzles, crack codes, and investigate everything to escape before time runs out. With six different escape rooms to choose from, there's a challenge for everyone, from holding cells to wizard academies and mysterious toylands.
Escape Room Experiences at ATG Escape Rooms:
Holding Cell:
Description: You've been chosen to take a test to gain access to a better life in Arcadia. Will you pass the test and escape the mines in the Outmost City, or remain imprisoned forever?
Difficulty: 3/5
Room Capacity: 2-8 Players (minimum 3 to book)
Secret Vault:
Description: Inherit your uncle's estate, but find yourself locked in a vault with limited oxygen. Can you prove the butler's guilt and escape before it's too late?
Difficulty: 4/5
Room Capacity: 2-10 Players (minimum 3 to book)
Pirates:
Description: The cursed "Black Pearl" crew can only set foot on land once every 17 years. Your chance to break the curse is here. Solve puzzles and return the stolen coins to lift the curse before the tide comes in.
Difficulty: 2.5/5
Room Capacity: 2-8 Players (kids) / 2-6 Players (adults) (minimum 3 to book)
Wizard:
Description: Embark on an entrance exam for the wizarding academy. Complete magical tests within an hour to secure your place. Beware, these tests are unlike anything in the non-magic world.
Difficulty: 2.5/5
Room Capacity: 2-8 Players (kids) / 2-6 Players (adults) (minimum 3 to book)
Toyland Space Cadets:
Description: Stranded on a mysterious toy-filled planet, you have one hour to send an SOS signal to Space Command. Work together to accomplish this mission and escape!
Difficulty: 1.5/5
Room Capacity: 2-8 Players (kids) / 2-6 Players (adults) (minimum 3 to book)
The Attic Society:
Description: Join the secret "Attic Society" and uncover which member caused its split by passing your peers' tests. Note that this is the most challenging room and requires a larger group for a better chance of escape.
Difficulty: 5/5
Room Capacity: 6-18 Players (minimum 6 to book)
Location:
ATG Escape Rooms
1430 Danzig Plaza
Concord, CA 94520
---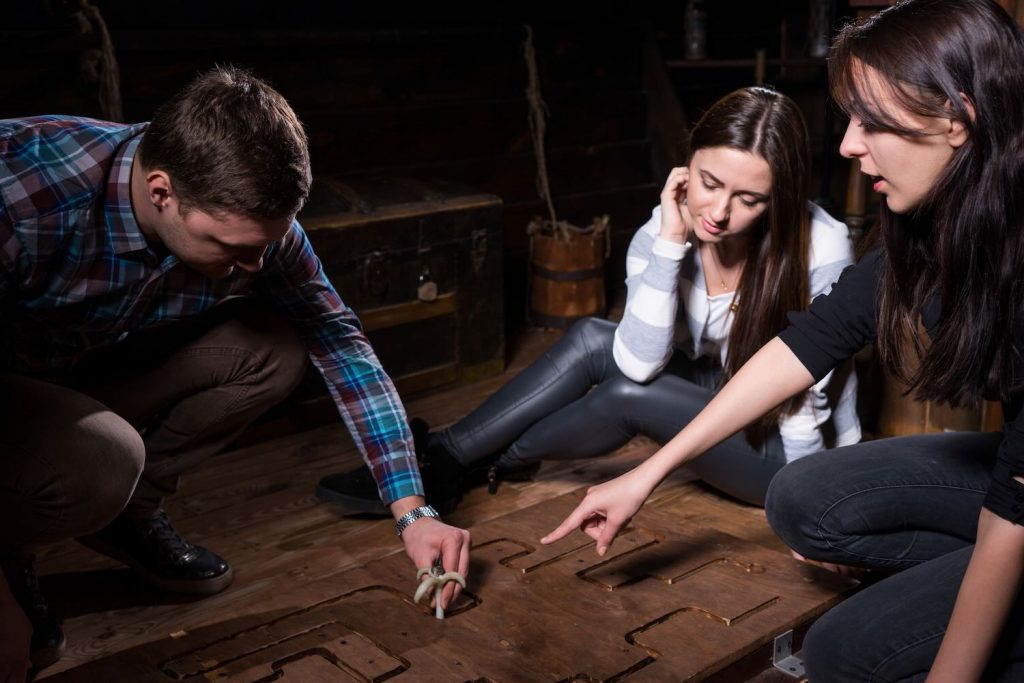 Limitless Escape Games
About:
Limitless Escape Games offers uniquely immersive and thematic escape room experiences in three San Francisco Bay Area locations: Livermore, Stockton, and Pleasanton. Whether you bring your team or join one on-site, you'll collaborate to solve clues, decipher puzzles, and complete each adventure within 60 minutes.
Escape Room Experiences at Limitless Escape Games:
Agent Tokyo:
Description: Dive into 2075 Tokyo, a city with dark secrets and advanced technology. As elite agents, infiltrate a secret base, retrieve a dangerous bioweapon, and save the city from impending chaos.
Difficulty: Medium/Hard
Game Time: 60 minutes to escape
Price: $38
Location: Pleasanton
Wizard School – Heart of the Dragon:
Description: Graduate from a prestigious wizarding school by completing an inconceivable task – obtaining the Heart of the Dragon. Prove your worthiness and become a legendary wizard.
Difficulty: Medium/Hard
Game Time: 60 minutes to escape
Locations: Livermore & Stockton
The Morgue:
Description: Investigate an old abandoned morgue where foul play is suspected. Collect evidence of wrongdoing within an hour or face a fate similar to the screams heard within.
Difficulty: Medium/Hard (Not suitable for young children)
Game Time: 60 minutes to escape
Locations: Pleasanton & Stockton
Forbidden Temple:
Description: Explore a lost temple deep in the South American jungle and unlock its secrets. Beware of traps and the ancient civilization's test of worthiness. Time is of the essence.
Difficulty: Medium
Game Time: 60 minutes to escape
Price: $38
Locations: Pleasanton
Bank Heist – Diamond of Destiny:
Description: As elite thieves, attempt to steal the world's rarest gems. It's your last chance to snatch them all. Can you pull off the ultimate heist?
Difficulty: Medium/Hard
Game Time: 60 minutes to escape
Locations: Livermore & Stockton
Sherlock Holmes – The Case of the Baker Street Five:
Description: Investigate the turmoil within The Baker Street Five, a Victorian London street gang, to identify the murderer before it's too late.
Difficulty: Medium/Hard
Game Time: 60 minutes to escape
Locations: Stockton
Pirate Adventure – Escape The Kraken:
Description: You've gone too far with your plundering, awakening an unworldly beast, the Kraken. Lift the curse and save your crew before the Kraken returns.
Difficulty: Medium/Hard
Game Time: 60 minutes to escape
Locations: Livermore & Stockton
Monster Squad:
Description: Limited Edition Halloween Adventure Room Take Over. Join the Monster Squad and hunt Dracula before nightfall. Choose your level of "Scaretastic" fun for a thrilling experience.
Difficulty: Medium/Hard
Game Time: 60 minutes to escape
Locations: Livermore & Stockton
Locations:
Limitless Escape Games (Livermore)
51 Wright Brothers Ave Suite C
Livermore, CA 94551
Limitless Escape Games(Stockton)
280 Lincoln Center
Stockton, CA 95207
Limitless Escape Games (Pleasanton)
1809 Santa Rita Rd # C
Pleasanton, CA 94566
---
Red Door Escape Room
About:
Red Door Escape Room, located in San Mateo, California, offers six distinct escape room experiences that challenge your problem-solving skills and creativity.
Escape Room Experiences at Red Door Escape Room:
Once Upon a Time:
Description: Dive into a fairy-tale adventure where you must find hidden keyshards in a mystical forest to thwart Vincent Kane's vengeful plans.
Difficulty: Easier
Game Type: Adventurous
Participants: 2-6
Price: $41.95 per person
The Gift:
Description: Break into Herman Cooper's Antique Shop to retrieve an ancient sword sought by Vincent Kane, but make your escape before you're caught.
Difficulty: Medium
Game Type: Creative
Participants: 2-6
Price: $41.95 per person
Fair Game:
Description: Step into a carnival-themed spectacle and navigate The Midway to discover the truth hidden behind extravagant shenanigans.
Difficulty: Easier
Game Type: Coordination
Participants: 2-6
Price: $41.95 per person
Prison Break:
Description: Escape from authorities under the influence of a sinister organization who see your powers as dangerous. Allies have left you clues to aid your escape.
Difficulty: Medium
Game Type: Hands On
Participants: Stockton 1-6 | Pleasanton 1-10
Price: $41.95 per person
Captain Maniacal's Lair-Bratorium:
Description: Help the eccentric mad scientist build his robot, Javier II, in this mini-game. Put your lab skills to the test and become Maniacal's trusted henchman.
Difficulty: Medium
Game Type: Mini Game – 30 Minutes
Participants: 2-3
Price: $24.95 per person
Confinement:
Description: Enter the mind of Ruby, trapped in a nightmare with blurred lines between reality and subconscious. Decipher her memories and find the rose medallion to escape.
Difficulty: Hard
Game Type: Conceptual
Participants: 2-7
Price: $41.95 per person
Location:
Red Door Escape Room
90 Hillsdale Mall
San Mateo, CA 94403
---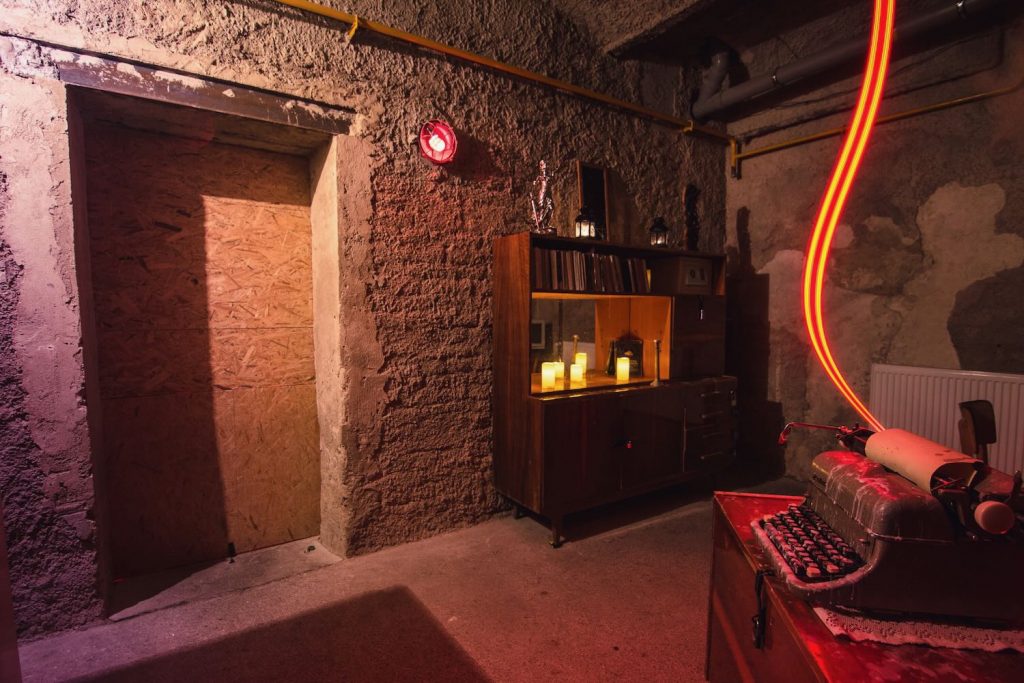 Xcapade
About:
Xcapade in Hayward, California, offers five unique escape room experiences that will challenge your problem-solving abilities and immerse you in thrilling narratives.
Escape Room Experiences at Xcapade:
Hunting Lodge:
Experience Type: Mind-Bending
Difficulty: 4.5/5
Participants: 2-8
Duration: 1 hour
Price: $30 per person
Description: Trapped in a forest, hunted by wolves, you must find a shotgun to survive the night.
Seven Days in Captivity:
Experience Type: Murder Mystery
Difficulty: 4/5
Participants: 5-8
Duration: 4 hours
Description: Unravel the mysteries of seven unique characters living one day a week inside the same body in this intriguing murder mystery game.
Astres (Coming Soon):
Experience Type: Murder Mystery
Difficulty: 3/5
Participants: 6
Duration: 4 hours
Black & White (Coming Soon):
Experience Type: Competition
Difficulty: 4/5
Participants: 4-16
Duration: 1.5 hours
Magic Castle (Coming Soon):
Experience Type: Magic
Difficulty: 3.5/5
Participants: 2-10
Duration: 1.5 hours
Location:
Xcapade
1627 Industrial Pkwy W
Hayward, CA 94544