A Barbie-themed Pub Crawl is coming to San Francisco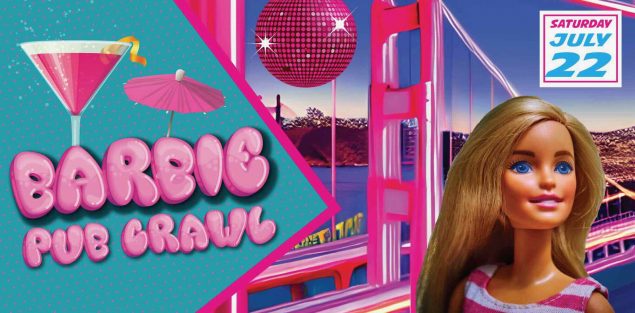 San Francisco's "Barbie Bash" Pub Crawl – A Doll-tastic Soirée for the New Barbie Movie!
The Barbie Pub Crawl
Attention all fashionistas and Barbie lovers! On Saturday, July 22, 2023, from 4PM to 10PM, San Francisco will transform into a pink paradise as we celebrate the premiere of the much-awaited new Barbie Movie! Get ready for a fun and fabulous Barbie-themed pub crawl unlike any other!
Gather your most fabulous friends and kick off this pink extravaganza at the stylish Del Mar, before venturing onwards to Westwood, Jaxson, Rockwell, Comet Club, Blue Light, Union Street Ale House, Outre, Sacred Taco, and more. At each stop, treat yourself to a Barbie-inspired cocktail, and enjoy exclusive drink specials that'll make you feel like a true Malibu star!
Throughout the evening, flaunt your most creative Barbie and Ken costumes, and snap unforgettable photos with fellow pub crawlers who share your love for all things Barbie. Put your knowledge to the test with Barbie-themed trivia and games, and prepare to laugh out loud at our hilarious Barbie lip-sync battle!
Dress code? Embrace your inner Barbie! Whether you're channeling Sporty Barbie, Rockstar Barbie, or the classic Pink Princess Barbie, the possibilities are endless! Deck yourself out in pink, glitter, and fabulous accessories like tiaras, oversized sunglasses, and even your own (cardboard) Barbie Dream Car!
So mark your calendars, grab your tickets, and join us for a night that's sure to be an unforgettable celebration of everyone's favorite doll. Life in plastic? It's fantastic! See you at the San Francisco Barbie Pub Crawl! 💖

Date: Saturday, July 22, 2023
Time: 4PM to 10PM
Theme: Barbie
Participating Bars: Del Mar, Westwood, Jaxson, Rockwell, Comet Club, Blue Light, Union Street Ale House, Outre, Sacred Taco, and more!
Let's live it up, Barbie style! Can't wait to see you at the crawl!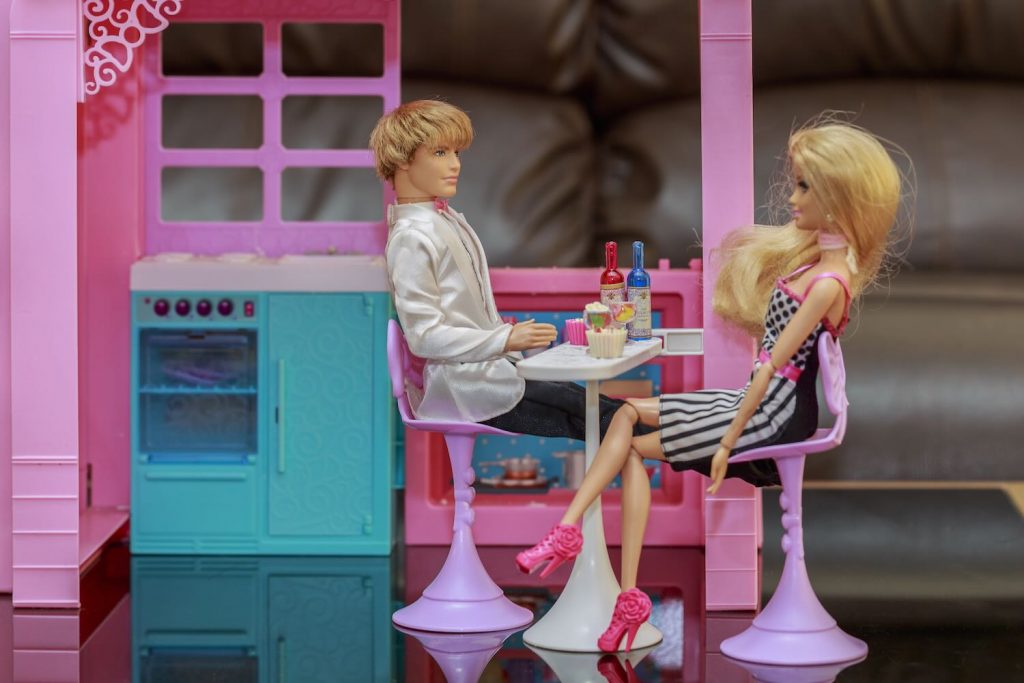 Top Reasons to Attend the San Francisco Barbie Pub Crawl
Embrace your inner Barbie: The San Francisco Barbie Pub Crawl is the perfect opportunity to channel your inner Barbie or Ken and dress up in fabulous, pink, and glamorous outfits. Bring out the tulle, sequins, and sky-high heels – it's tim
e to shine!
Celebrate the new Barbie Movie: If you're a fan of the iconic doll, this is the perfect event to celebrate the release of the highly anticipated new Barbie Movie, surrounded by fellow enthusiasts who share your love and excitement.
Enjoy exclusive drink specials: Participating bars will offer Barbie-inspired cocktails and drink specials, giving you the chance to sip on unique, creative concoctions that are as fabulous as Barbie herself.
Make new friends: The Barbie Pub Crawl is the ultimate gathering of like-minded fans, offering a fantastic opportunity to bond with fellow Barbie enthusiasts and make some fabulous new friends.
Explore San Francisco's hottest bars: The crawl will take you through some of the city's trendiest bars, including Del Mar, Westwood, Jaxson, Rockwell, Comet Club, Blue Light, Union Street Ale House, Outre, and Sacred Taco, giving you a taste of San Francisco's vibrant nightlife.
Snap unforgettable photos: With everyone dressed in their Barbie best, the photo opportunities will be endless! Capture the fun, the fashion, and the memories with your fellow pub crawlers and Barbie fans.
Rediscover your childhood nostalgia: Who says adults can't have fun with dolls? The San Francisco Barbie Pub Crawl allows you to relive your childhood and celebrate the timeless charm of the iconic fashion doll.
Experience a one-of-a-kind event: The Barbie Pub Crawl is a truly unique event that you won't find anywhere else, making it a must-attend experience for both locals and visitors alike.
Create lasting memories: The San Francisco Barbie Pub Crawl is not just an event, it's an unforgettable experience! Gather your friends, enjoy the night, and create memories that will last a lifetime as you celebrate everything Barbie.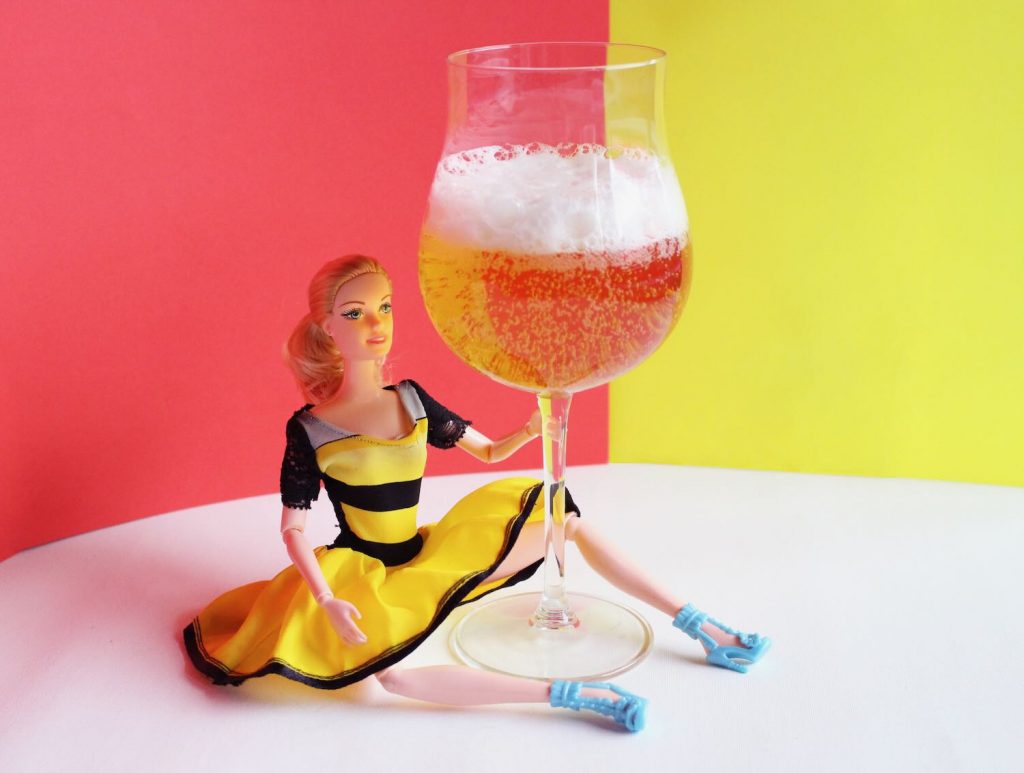 Interesting Barbie Facts
Barbie's full name: Barbie's full name is actually Barbara Millicent Roberts, and she was introduced to the world by Ruth Handler, co-founder of Mattel, on March 9, 1959.
Barbie's hometown: Barbie hails from the fictional town of Willows, Wisconsin, where she attended Willows High School.
Ken's debut: Barbie's longtime boyfriend, Ken, made his debut two years after Barbie, in 1961. His full name is Kenneth Carson.
Barbie's careers: Over the years, Barbie has had more than 200 careers, ranging from astronaut and doctor to fashion designer and even president, reflecting the changing roles and aspirations of women.
First African American and Hispanic Barbies: Mattel introduced the first African American Barbie, named Christie, in 1968. The first Hispanic Barbie, named Teresa, was introduced in 1980.
Barbie's siblings: Barbie has a big family, with several siblings including Skipper, Stacie, Chelsea, Todd, Kelly, Krissy, and more.
The bestselling Barbie: The 1992 Totally Hair Barbie, featuring ankle-length hair, holds the record for the bestselling Barbie doll of all time.
Barbie's proportions: If Barbie were a real person, her proportions would be quite unrealistic. It's estimated that she would stand about 5 feet 9 inches tall, with a 36-inch bust, 18-inch waist, and 33-inch hips.
Barbie's impact on the art world: Barbie has inspired many artists over the years, including Andy Warhol, who created a portrait of Barbie in 1985 as part of his "Myths" series.
The Barbie Dreamhouse: Since 1962, Barbie's iconic Dreamhouse has undergone several makeovers, reflecting the changing tastes and trends in interior design and architecture.
Record-breaking auction: The most expensive Barbie ever sold at auction was a one-of-a-kind doll designed by Stefano Canturi, an Australian jewelry designer. The doll, adorned with a necklace featuring a one-carat pink diamond, was auctioned for $302,500 in 2010 to raise funds for the Breast Cancer Research Foundation.