Top 11 Cyber Monday Deals San Francisco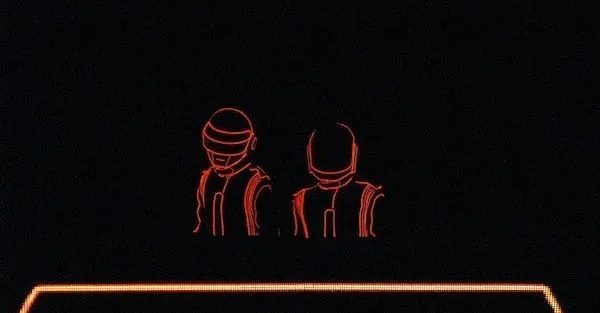 Did you miss out on the Black Friday frenzy? Still need some more sweet deals? Get the best prices out there from the comfort of your home!
Most of these deals start at midnight, but some are already available so grab 'em before they are gone!
Amazon:
Shoppers, get ready for the fast-paced world of Amazon's Cyber Monday deals. Much like their Black Friday deals, Amazon will offer "lightning deals" every 10 minutes throughout the day. The sale begins at midnight on Dec. 1 and will last for the whole week. As for what will be available, Amazon has teased just a few Cyber Monday deals on everything from electronics to toys.
Amazon's Cyber Monday deals include a Samsung 46-Inch 1080p 60Hz LED HDTV for $477.99. The e-retailer is also offering 40 percent off Panasonic 1080p 240Hz Smart 3D LED HDTVs, 47-inch and 55-inch, that comes with four pairs of 3D polarized glasses. Other deals include a Roku HD streaming media player for $39.99, 10 percent off select Beats and Bose headphones, up to 50 percent off select toys and 40 percent off off Lincoln Logs Redwood Junction. Books, movies and music are also on sale and deals include 50 percent off select books and up to 58 percent on select DVDs.
A 30 percent discount for shoes over $100, 65 percent discount deals for men's and women's cashmere and 70 percent off jewelry are just a few Cyber Monday deals from Amazon.
Walmart has also provided a glimpse of their Cyber Monday deals, with discounts beginning on Saturday and special Xbox One and PlayStation 4 bundles. Much like how Black Friday has become a multi-day event, so too has Cyber Monday, and Walmart is touting free shipping at $35 (which normally starts at $50), as well as some big discounts on electronics. Walmart announced a $500 savings on a LG 55-inch 3D LED HDTV bundle, priced at $799, as well as $150 off a 32GB iPad bundle. A Samsung 46-inch LED TV is priced at $478, a savings of $400, and a HP Sleekbook Ruby Red 14-inch Pavilion Laptop is discounted to $295. For families looking to do some additional holiday shopping, Walmart's Cyber Monday deals include a LeapFrog LeapPad2 Crayola Creativity Pack Bundle for $60, Fisher Price Powered Ride-on Minnie Mouse Jeep for $189 and Crayola Melt-n-Mold for $22. With many gamers looking for an Xbox One or a PS4 on Black Friday, following the sold-out launches for both next-gen consoles, Cyber Monday represents one more chance for a new system. Walmart is offering a Cyber Monday PS4 bundle that includes the console, a DualShock 4 controller and a game for $517. Breaking down cost, a PS4 costs $399.99, a game costs $59.99 and a DualShock 4 controller costs $59.99; it's not a huge discount, maybe a few dollars, but gamers won't care as the PS4 will be in stock. There will also be an Xbox One bundle that comes with a choice of game or accessory for $559.00. That's around the same savings as the PS4 bundle.
Much like other retailers, Target is extending Cyber Monday to a week, with deals starting on Sunday. On Cyber Monday, Target is running a Buy one, get one 60 percent off deal, with free shipping, for mens, womens and kids apparel and accessories, jewelry and shoes. Select toys have a similar deal, buy one, get one 30 percent off and free shipping on Tuesday, which includes Monster High and Transformers products. Home products are also getting discounted for Cyber Monday, including a Dyson DC-41 Animal vacuum for $399.99, an Oster blender for $149.99, a savings of $100, and 20 percent off KitchenAid artisan mixers and accessories during Cyber Week. Target also has a few camera deals including a Canon DSLR EOS 60D bundle for $899.99, a Pentax Q10 camera for $249.99 and a Polaroid Action Cam for $89.99.
Macy's is getting in on the Cyber Monday deals as well with a preview beginning on Sunday. Entering the code "CYBER" will get you free shipping on Sunday and Monday for any order of $75 or more. Macy's Cyber Monday deals include 50 off select Calvin Klein, Kenneth Cole, DKNY and London Fog coats and 60 percent off boys and girls coats. There will also be a 50 percent discount on tech gloves, 40 percent off select boots and 50 to 60 percent off select sweaters.
eBay:
Going beyond just auctions, eBay entered the Black Friday deals fray and looks to have another hit with their Cyber Monday deals. Ranging from tech to clothing, Cyber Monday starts on Sunday for ebay. An Apple iPad Mini 32GB Wi-Fi is discounted down to $369.00, the deal ends on Dec. 1, while aKitchenAid Artisan stand mixer is discounted to $184.99.
For individuals looking for new speakers, eBay's Cyber Monday deal includes a Jawbone JAMBOX Bluetooth rechargeable speaker, available in 13 different colors, for $69.99. eBay is also offering discounts on Apple iOS devices, including deals on a 13″ Macbook, iPod Touch 4th Generation, an iPhone 4 and iPod Shuffle.
Beats By Dr. Dre Studio Headphones are also discounted during Cyber Monday, priced at $154.99. A refurbished Vizio 47″ E470i-A0 Slim LED Smart TV 1080p HDTV is discounted to $454.99, Amazon sells the Smart TV new for $578.00. Among the many camera deals is a Canon EOS 60D 4-lens bundle, which includes instructions, a gadget bag, filters, a flash, a tripod, a 16GB memory card and more, for $959.00. There are also plenty of Cyber Monday deals for men's and women's clothing and accessories as well as a section for items under $50. Start your Search Here:
Cyber Monday deals are extended for a week at Best Buy. Cyber Week deals include Toshiba laptop bundles beginning at $279.99 and an Asus 15.6″ Laptop, 4GB memory and 500GB hard drive for $299.99. Apple iTunes or App Store gift cards, valued at $100, are discounted to $85.
Best Buy is offering a huge selection of Cyber Monday television deals, including an Insignia 50-inch LED HDTV for $399.99. Samsung HDTVs that are discounted include a 55-inch LED Smart HDTV for $899.99. Appliances, flash drives, select video games and DVDs are also discounted for the week. In addition, Best Buy is offering $10 off for every $100 spent, up to $50, during Cyber Monday and Cyber Week.
Gap, Banana Republic And Old Navy:
Gap Inc. stores are having storewide Cyber Monday deals. Gap and Banana Republic are offering 40 percent off while Old Navy and Piperlime are offering 30 percent off online Dec. 1 and Dec. 2; enter code "CYBER" at checkout. Free shipping is available for orders above $50.
H&M:
H&M's Cyber Monday deal begins on Dec. 1 and includes 40 percent off your entire purchase as well as 25 percent off all sale items. The deal ends Dec. 2. H&M is offering free shipping as part of the deal; users should enter code "7376" at checkout.
Kohl's:
Kohl's Cyber Monday deal includes free shipping with no minimum purchase and an extra 20 percent off when using the code "CYBERSAVE" at checkout. The retailer is offering Cyber Week deals featuring discounts on electronics, accessories and clothing until Dec. 7.
Toys "R" Us began Cyber Monday on Saturday and will offer deals throughout the week, ending on Dec. Deals include buy one, get one 50 percent off select Hasbro games; buy one, get one free on Skylanders Giants and Skylanders Spyro's Adventures figures; and 30 percent off select Little Tykes Outdoor Play items.
Toys "R" Us' Cyber Monday in-store deals include buy one, get one free Lite Brix, and Wow Wee RoboMe for $59.99. Free shipping starts at $49.
Staples' Cyber Monday deals began on Nov.1 and include discounts on tablets, phones, laptops, printers and accessories. The Samsung Galaxy SIII for AT&T and Verizon Wireless are discounted to $0.01, while laptop discounts range from $100 to $200.
Other stores including OverStock, TigerDirect, Uniqlo and NewEgg are offering Cyber Monday deals.